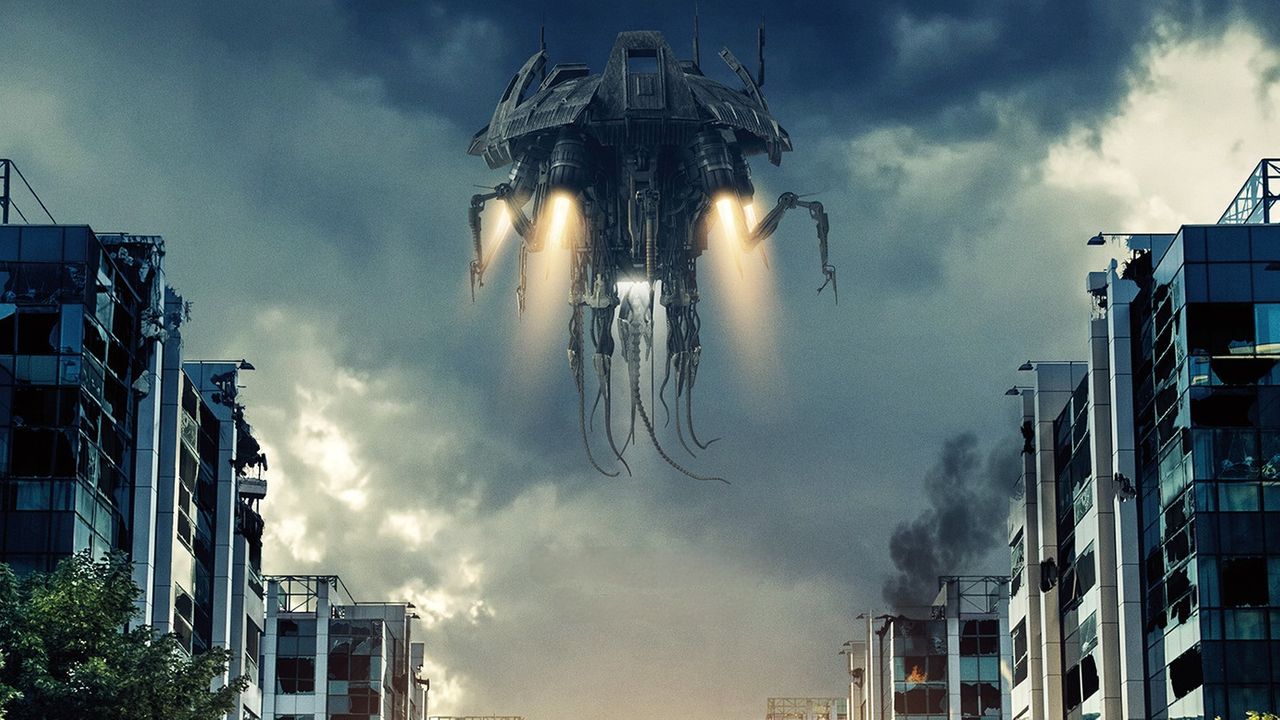 Quality Sci-Fi movies with intriguing stories are very rare. We may see many high-budget films coming out every year that amazes us with the visuals but may disappoint in their story.

Previously we made a list of 10 such sci-fi movies which can surprise and impress science fiction fans. You can visit our previous list, which includes films such as Upgrade, Captive State, and Prospect - 10 Underrated Sci-Fi Movies That Could Surprise You.

Here is another list of ten such sci-fi movies released between 2017 and 2018, which may not have been very popular because of their low ratings and budget. But these films with gripping stories could be exciting to watch.

Jonathan (2018)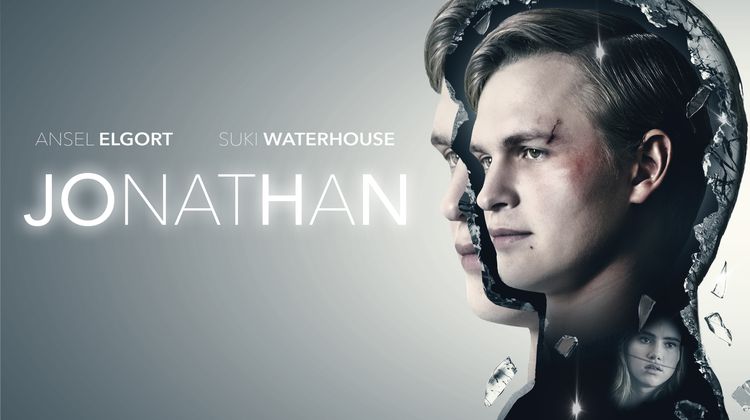 Jonathan, also known as Duplicate, is a 2018 science fiction film directed by Bill Oliver and written by Gregory Davis, Peter Nickowitz, and Oliver, starring Ansel Elgort, Suki Waterhouse, and Patricia Clarkson.

The film explores the life of an individual with two identities; each functional for 12 hours each day. They communicate via recorded video messages. They are referred to as "brothers." They live in New York City. Jonathan is a draftsman for an architect. John is a clerk in a law firm. Each works part-time, and their circumstance is not known to the people they interact with. To sustain this life, they have agreed to follow a strict set of rules. Jonathan is more shy and reserved, while John is more lively and outgoing. Jonathan is "active" from 7 am to 7 pm, while John is "active" from 7 pm to 7 am. This results in John's personality being more nightlife-oriented. A doctor, Dr. Nariman (Patricia Clarkson), has raised the abandoned Jonathan/John since birth, and she has planted a device in their brain to allocate the day equally. She counsels each man separately.

The film has a 61% rating, based on 28 reviews on Rotten Tomatoes.

Solis (2018)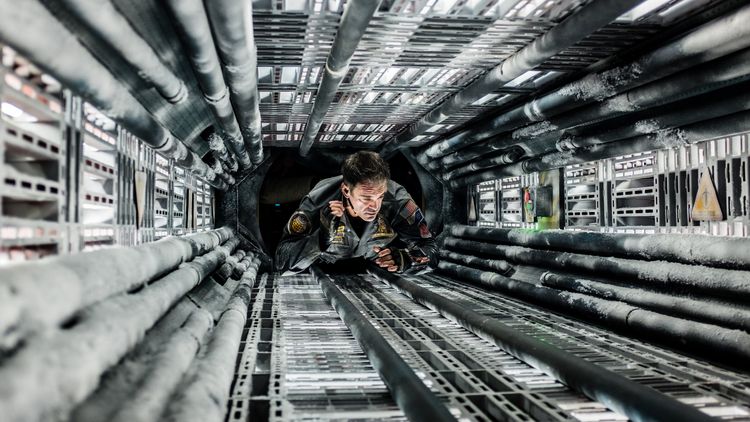 Solis is a 2018 sci-fi survival-thriller movie in which Troy Holloway (Steven Ogg) is on an emergency escape vehicle drifting towards the sun after a space mining operation gone bad. He gets radio contact with possible help but will they get there in time?

The film was written and directed by Carl Strathie, starring Steven Ogg as Troy Holloway. The film also features Alice Lowe, Sid Phoenix, Henry Douthwaite, Kate Coogan, and Charlette Kilby in supporting voice roles.

Troy Holloway, Milton, and Lieutenant Harris are astronauts for the Orbis Mining Corporation on Aten 2024 DEC. After a space mining accident, Milton and Lieutenant Harris are killed. Holloway, a prospector, and engineering technician evacuate aboard the EEV Khapera 2 with Milton's corpse. Holloway, the lone survivor of the three, awakens and establishes contact with Commander Roberts, the new pilot of Hathor 18. The EEV beacon is down and Holloway is unable to inform Hathor 18 of his coordinates. Roberts attempts to triangulate the position of the EEV using the PLB.

Beyond White Space (2018)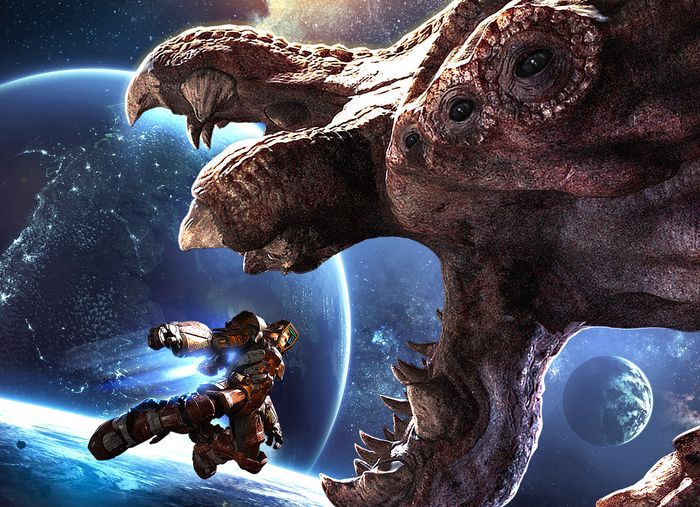 Beyond White Space is a 2018 science fiction thriller film directed by Ken Locsmandi and starring Holt McCallany about the crew of a commercial vessel at the edge of uncharted space who encounter a rare and valuable alien creature, and the captain intent to capture it.

A.D. 2156 The Essex, a deep space fishing vessel for industrial giant AmberCorp, is gearing up for the season's final harvest. The ship comes into contact with a strange species, enormous and extremely territorial. Is this the same leviathan that assassinated Richard and Owen's father? To make matters worse, a scavenger band intercepts the signal and infiltrates the Essex, leaving them with nothing. With no cargo and minimal supplies, the captain makes the bold decision to venture into an uncharted region, playing for keeps, to capture the beast for a hefty black market take.

Anon (2018)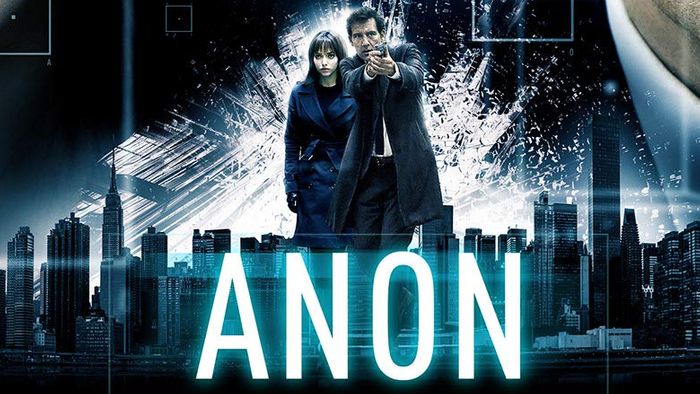 Anon is a 2018 science fiction thriller film Set in a futuristic world where privacy and anonymity no longer exist, the plot follows a troubled detective (Owen) who comes across a young woman (Seyfried) who has evaded the government's transparency system.

Written and directed by Andrew Niccol, and financed by Sky Cinema Original Films, the film stars Clive Owen and Amanda Seyfried, with Colm Feore, Mark O'Brien, Sonya Walger, Joe Pingue, and Iddo Goldberg appearing in supporting roles.

In the near future, humanity lives in a technologically advanced, dystopian society. The government requires that everyone receive an ocular implant that records everything they see. The implant provides an augmented-reality heads-up display to the user with information about anyone and anything they may see, as well as recording the user's view. Investigations into crimes amount to detectives reviewing video and assessing whether an alleged perpetrator is innocent or guilty. Sal Friedland (Owen), a detective with the metropolitan police force, crosses paths with a young woman (Seyfried) who appears to trigger a glitch in his ocular implant, as no data about her is retrieved.

Extinction (2018)
Extinction is a 2018 science fiction action film about a father, who has a recurring dream of losing his family. His nightmare turns into reality when the planet is invaded by a force bent on destruction. Fighting for their lives, he comes to realize an unknown strength to keep them safe from harm.

Directed by Ben Young and written by Spenser Cohen and Brad Kane, the film stars Michael Peña, Lizzy Caplan, Mike Colter, Lilly Aspell, Emma Booth, Israel Broussard, and Lex Shrapnel.

Peter, an engineer, has recurring nightmares in which he and everyone he knows suffer through violent, alien invasion-like confrontations with an unknown enemy. This causes him to have a strained relationship with his wife, Alice, and his daughters Hanna and Lucy. He reluctantly visits a clinic to receive psychiatric help, only to find a patient there who reveals that he is having the same visions and that the psyche would only suppress these visions. This prompts Peter to believe his visions are of an upcoming invasion.

Zoe (2018)
Zoe is a romantic science fiction film about how synthetic humans can feel and even love and how the people they are involved with reacting to this concept.

Directed by Drake Doremus, the film stars Ewan McGregor, Léa Seydoux, Christina Aguilera, Theo James, Rashida Jones, Miranda Otto, and Matthew Gray Gubler.

In the not-too-distant future, the most cutting-edge technology has honed romantic relationships down to a science: A computerized test can determine the likelihood of a successful partnership between two individuals, and androids—known as "synthetics"—have been designed as the ideal partners, ones who are completely understanding and will never leave. Zoe (Léa Seydoux) and Cole (Ewan McGregor) work in the research facility responsible for developing this technology. Zoe and Cole are friends but Zoe harbors a crush on him and is disappointed when she takes the compatibility test and finds out they have a 0% compatibility. When she tells Cole this information, he gently tells her that she is synthetic.

Tau (2018)
Tau is a 2018 science fiction thriller film about a woman, who has been held captive by a scientist in a futuristic smart house and hopes to escape by reasoning with the Artificial Intelligence that controls the house.

Directed by Federico D'Alessandro from a screenplay by Noga Landau, It stars Maika Monroe, Ed Skrein, and Gary Oldman.

Julia is a young woman who thieves at seedy nightclubs. She is abducted from her home and awakens in a jail cell with a glowing implant in the back of her neck. Two other subjects are with her. After multiple sessions of psychological torture by a man named Alex, she destroys the cell and adjacent lab in an escape attempt. The two other subjects are killed by a robot, Aries, run by artificial intelligence (AI) named Tau. Aries is about to kill Julia when Alex arrives and stops the robot.

The Endless (2017)
The Endless is a 2017 science fiction horror film that follows two brothers who receive a cryptic video message inspiring them to revisit the UFO death cult they escaped a decade earlier.

Directed, produced by, and starring Justin Benson and Aaron Moorhead, the film also stars Callie Hernandez, Tate Ellington, Lew Temple, and James Jordan.

Brothers Justin and Aaron Smith receive a video cassette in the mail made by Camp Arcadia, a group they belonged to as young children. Justin and Aaron's recollection of events differ; Justin says the group was a UFO death cult, but Aaron recalls them as a harmless and friendly commune. Aaron points out that the video cassette proves the members are still alive. Justin, however, is worried that talk of "ascension" may be a code for some future mass suicide. Fed up with their inability to make friends or find good jobs since leaving Camp Arcadia, Aaron convinces Justin to return for just one day.

The Gateway (2018)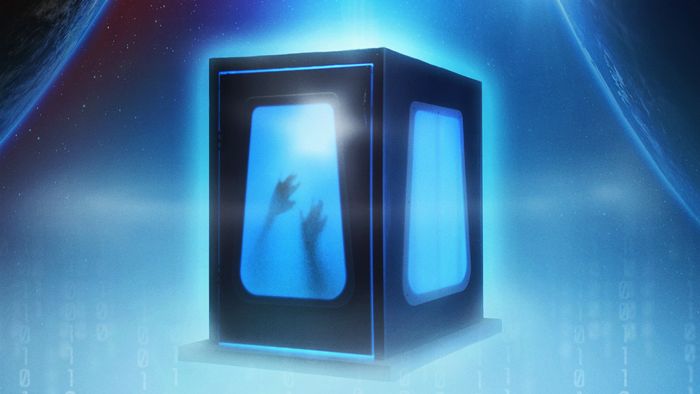 The Gateway, also known as Alpha Gateway, is a 2017 Australian sci-fi movie directed by John V. Soto. The film stars Jacqueline McKenzie as a particle physicist who finds a way to access parallel universes while grieving over the loss of her husband.

Jane Chandler is a particle physicist who is struggling to finish a teleporting machine while raising her two children with her husband, Matt. Matt is killed in a car accident, and Jane soon realizes that her teleporting machine prototype is actually transporting stuff to a parallel dimension. She journeys to another universe and encounters another version of her husband, bringing him back to her own. However, she soon discovers that the person she has brought is not the same as the husband she had lost.

Radius (2017)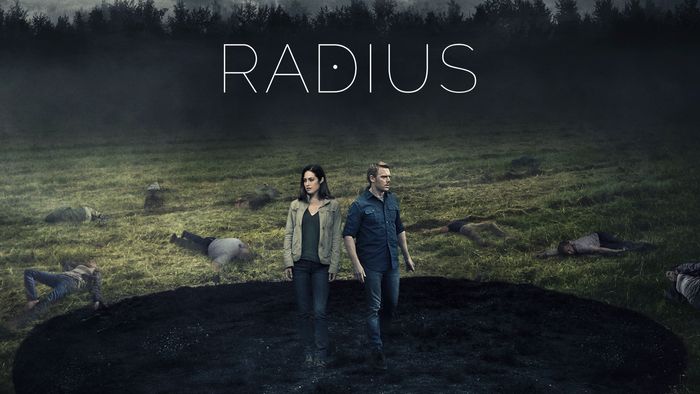 Radius is a 2017 science fiction thriller film that follows two survivors of a car accident who discover that one causes the death of anyone who comes within a certain radius of him, and the other has the ability to nullify this effect.

Directed and written by Caroline Labrèche and Steeve Léonard, It stars Diego Klattenhoff, Charlotte Sullivan, and Brett Donahue.

A man wakes bloodied and disoriented from a car crash. He staggers to the road and flags down help from a passing motorist, but the driver dies suddenly after swerving off the road. After calling for help on his cell phone, he realizes he does not know where he is or what his name is. Checking his wallet, he learns his name is Liam Hartwell. While heading back into town, Liam stops at a roadside diner, where he finds everyone dead. At his house, news reports speculate a virus may be responsible, and in response, he covers his nose and mouth with cloth for protection. When he notices a nearby farmer, he attempts to warn the man to leave the area. The farmer approaches Liam and suddenly drops dead. When Liam notices animals also die when he approaches, he realizes he is the cause of the unexplained deaths, not a virus.