Quality Sci-Fi movies with intriguing stories are very rare. Previously we made two lists, each with 10 such sci-fi movies which can surprise and impress science fiction fans. You can visit our previous lists, which included films such as Upgrade, Captive State, Solis, Anon, Extinction, and Prospect - 10 Underrated Sci-Fi Movies That Could Surprise You and 10 Underrated Sci-Fi Movies That Might Surprise You - Part II

Here is the third list of ten such sci-fi movies released between 2016 and 2018, that may not have been very popular because of their low ratings and budget. But these films with gripping stories could be exciting to watch.

Higher Power (2018)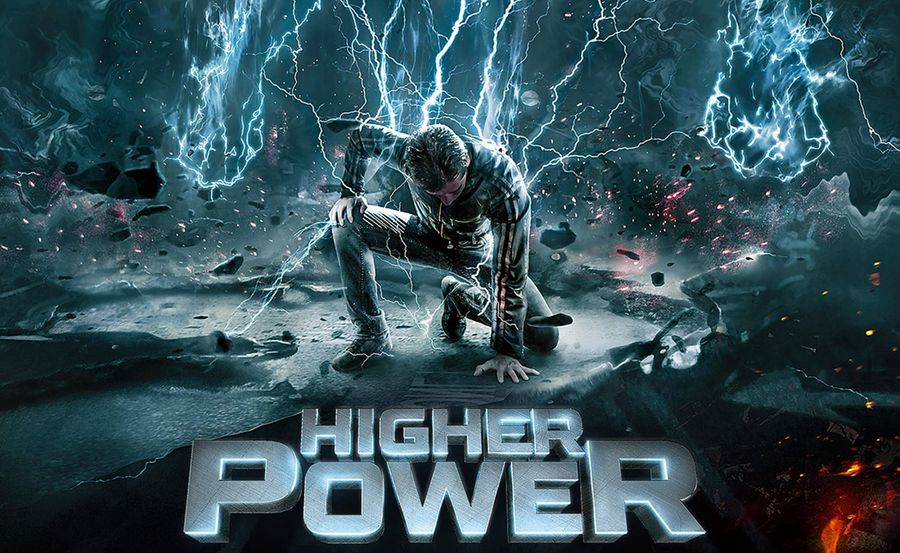 Higher Power is a 2018 sci-fi action thriller film directed by Matthew Charles Santoro. Starring Jordan Hinson, Ron Eldard, Colm Feore, Austin Stowell, Jade Tailor, and Tom Wright, the movie is about an ordinary man faced with the task of saving the world from destruction.

In the film, the world is at risk and it's up to one man to save it. A mad scientist has to go through the DNA of the population of the earth to find someone to do the job. The needed hero turns out to be a former alcoholic called Joe who has an anger problem and two estranged daughters called Zoe and Rhea. Joe then finds himself in the hands of the mad scientist. The experimental work that the scientist does on Joe equips him with some kind of electromagnetic power that could either save the world or if not, destroy it.

Watch @ https://www.amazon.com/gp/video/detail/0P5578ERWI9G1DXN5R1PIDCT06/

Rememory (2017)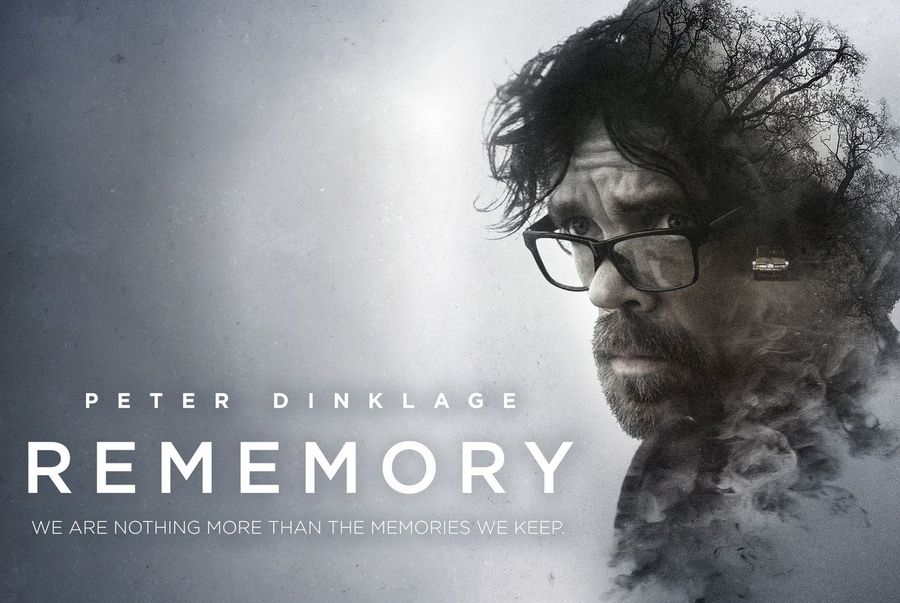 Rememory is a 2017 sci-fi mystery drama film directed by Mark Palansky and written by Mark Palansky and Michael Vukadinovich. The film stars Peter Dinklage, Julia Ormond, Anton Yelchin, Henry Ian Cusick, Gracyn Shinyei, and Colin Lawrence.

After a year, scientific pioneer Gordon Dunn (Martin Donovan) mysteriously dies. He has created a device that allows one to record memories and watch them. Sam Bloom (Peter Dinklage) sets about trying to solve the murder using this memory machine. Bloom learns that Dunn's device has a technical fault that causes recurring hallucinations for its users including him. Most of the users have been quite upset with Dunn, directly blaming him for their mental deterioration. He also finds out that Dunn and his wife Carolyn (Julia Ormond) were separated after they lost their only daughter in an accident. After a confrontation with one of his patients, Dunn realized how much pain his machine caused people and attempted to use it to erase his painful memories. However, doing so resulted in his death when the machine sent him into synaptic failure.

Watch @ https://tubitv.com/movies/599663

The Cured (2017)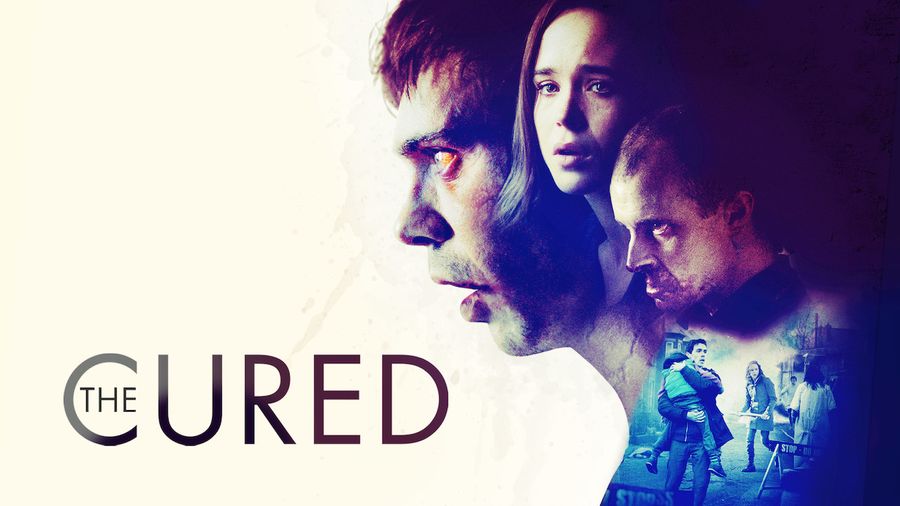 The Cured is a 2017 sci-fi horror drama film written and directed by David Freyne in his feature debut film. It stars Elliot Page, Sam Keeley, and Tom Vaughan-Lawlor.

In the film, A plague called the Maze Virus has previously swept through Europe, transforming its victims into a homicidal, zombie-like state. Ireland was particularly badly affected. A cure was later discovered, and 75% of those infected who could be captured have been treated and cured of the virus. The remaining 25% have proven resistant to the cure. The two groups are known as the Cured and the Resistant. The Resistant are held in captivity, despite public fears that keeping them alive could lead to another outbreak.

Senan and Conor are Cured patients who have been interned together. Their 'Rehabilitation Officer', Sergeant Cantor, has little faith that the Cured can integrate back into society without further violence, and treats them with hostility. The Cured have a detailed memory of what they have done while infected; many of them suffer from posttraumatic stress disorder. Conor, formerly a lawyer with political aspirations, cannot find work and is shunned by his family for his acts while infected. He forms an underground movement called the Cured Alliance, intending to regain the civil liberties that the Cured have lost.

Watch @ https://www.hulu.com/movie/the-cured-9ebec6ce-7a2c-439c-b0b5-1bdc11bba913

Cold Skin (2017)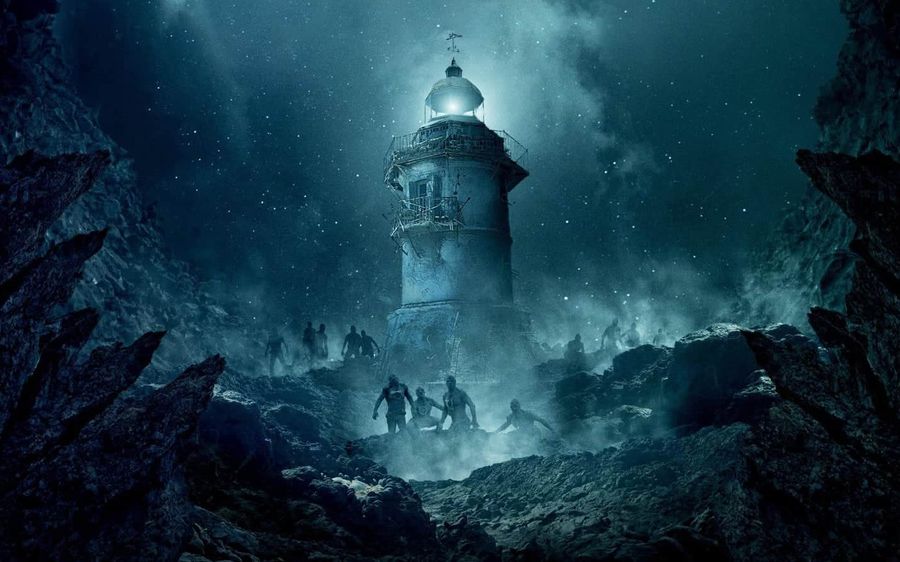 Cold Skin is a 2017 science fiction-horror film directed by Xavier Gens and based on the 2002 novel of the same name by Albert Sánchez Piñol.

The film is set in 1914 when a young Englishman travels to a remote island in the South Atlantic to work for one year as a weather observer. When he and the captain of the ship search for the previous weather observer, they realize he is missing, and the only other inhabitant of the island is the caretaker of the crudely fortified lighthouse, Gruner, who greets them both coldly. Gruner says the previous weather observer cannot return with the ship as he has died from typhus, possibly swimming in the sea, and there is nobody. The captain suggests the newcomer leave with him but he refuses.

The unnamed man explores the island, seeing strange rock circles on the beach. When he returns to the cabin he finds the diary of the previous meteorologist which talks of strange creatures from the sea attacking; soon after reading this he is beset at night by the creatures. He hides in the cellar and jabs one of the creatures, which looks through the floorboards, causing them to flee.

Watch @ https://www.primevideo.com/detail/0N8ZYVFTNP5DAA75DKNKI9N2OL/

Singularity (2017)
Singularity is a science fiction film written and directed by Robert Kouba, and its first shoot, in 2013, starred Julian Schaffner, Jeannine Wacker, and Carmen Argenziano. The film was first released in 2017 after further scenes with John Cusack were added.

In 2020, robotics company C.E.O. Elias VanDorne reveals Kronos, the supercomputer he has invented to end all wars. Kronos decides that mankind is responsible for all wars and it tries to use robots to kill all humans. VanDorne and Damien Walsh, a colleague, upload themselves into Kronos and watch the destruction. Ninety-seven years later, Andrew, a kind-hearted young man, wakes up in a ruined world. VanDorne and Walsh, still in Kronos, watch Andrew meet Calia, a teenage girl who seeks the last human settlement, the Aurora. Though Calia is first reluctant to let Andrew accompany her, still shaken by a drone attack that resulted in her parents leaving her alone with her fatally wounded sister, the two later fall in love. Unbeknownst to them, VanDorne and Walsh are monitoring the pair, hoping that they would show them the way to Aurora.

Watch @ https://www.amazon.com/gp/video/detail/0H39TWS34NW7ARXU62IIN2C0NF/

What Happened to Monday (2017)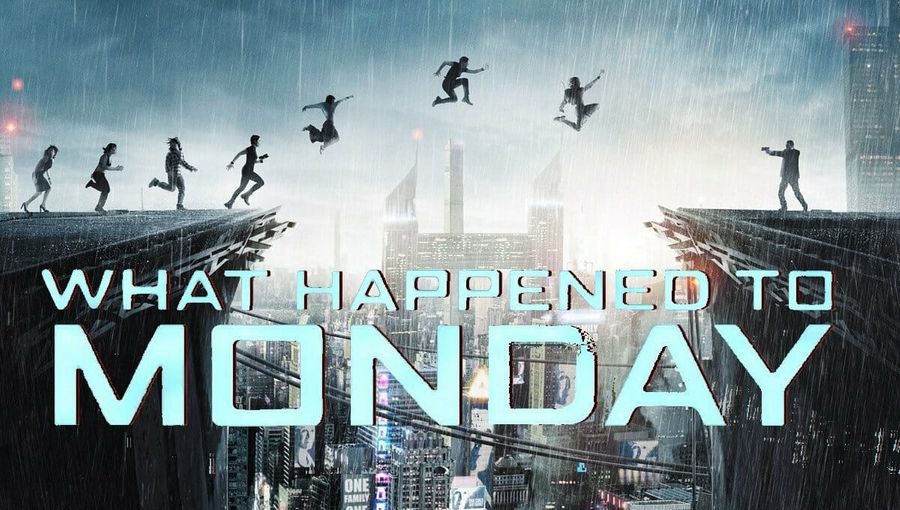 What Happened to Monday (known in several territories as Seven Sisters) is a 2017 dystopian sci-fi action-thriller film directed by Tommy Wirkola and stars Noomi Rapace, Glenn Close, and Willem Dafoe. It was written by Max Botkin and Kerry Williamson.[8] The plot follows a family of identical septuplets who live in a world where due to overpopulation each household is allowed only one child. When one of the sisters goes missing, the others must find her while remaining unknown to the outside world.

Around 2043, overpopulation has caused a worldwide crisis, resulting in a strict one-child policy enforced by the Child Allocation Bureau. All but the eldest children are put into cryosleep. Electronic bracelets track all citizens. Karen Settman dies while giving birth to identical septuplets. Their grandfather and Karen's father, Terrence, name them after the days of the week and train them to pose as a single individual named after their mother, leaving the house only on the day of their name. Terrence ensures that they share information daily and replicate any physical accidents that alter their appearance. The sisters use wigs and makeup to cover up any identifying features.

Watch @ https://www.netflix.com/title/80146805

Devil's Gate (2017)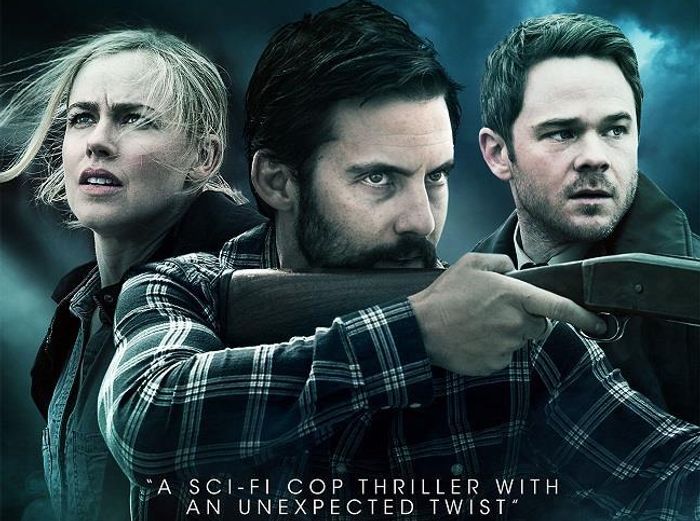 Devil's Gate is a 2017 sci-fi horror film written and directed by Clay Staub from a screenplay by Peter Aperlo. The film stars Amanda Schull, Shawn Ashmore, Milo Ventimiglia, Bridget Regan, and Jonathan Frakes.

The small town with FBI agent Daria Francis (Amanda Schull) is summoned to Devil's Gate to investigate the disappearance of a mother and her son. The deeply religious patriarch of the family, Jackson (Milo Ventimiglia), is the primary suspect. As Francis and local police officer Colt Salter (Shawn Ashmore) arrive at Jackson's home, they discover there may be an other-worldly reason for their disappearance.

Watch @ https://www.amazon.com/gp/video/detail/0N0EOBXF4NL12ZHHZN5V4N5MPK

Everything Beautiful Is Far Away (2017)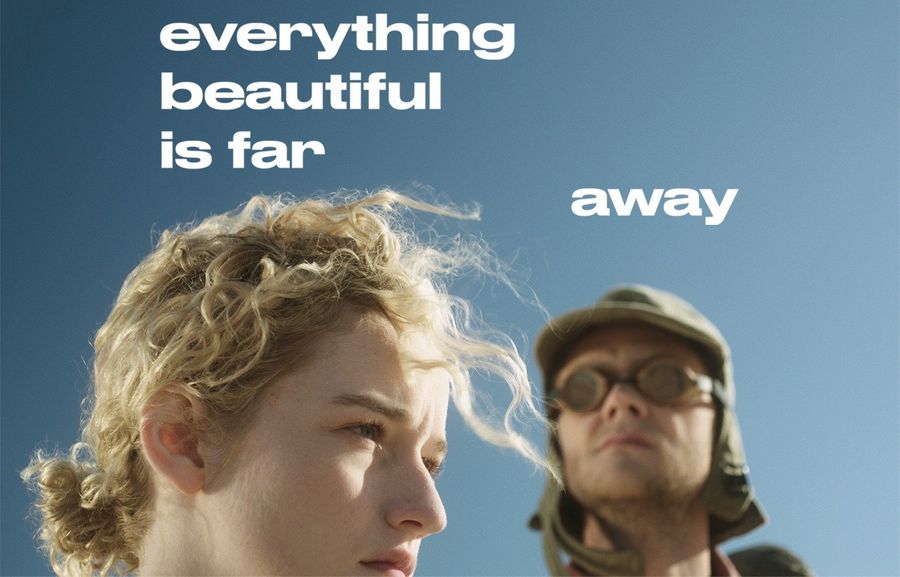 Everything Beautiful Is Far Away is a 2017 independent science-fiction fantasy film written and directed by Pete Ohs, starring Julia Garner and Joseph Cross.

In the film, traveling across a barren landscape, Lernert (Joseph Cross) digs through piles of rubbish in an attempt to build a body for his companion Susan (voiced by Jillian Mayer), the unresponsive robot head who hangs from the back of his pack. The pair comes across Rola (Julia Garner), a spirited young woman who lacks survival skills but makes up for the deficiency with sheer determination. This unlikely trio navigates the harsh desert in search of a mythical water basin that could replenish their depleted resources and renew their will to carry on.

Watch @ https://www.primevideo.com/detail/Everything-Beautiful-Is-Far-Away/0H7KFUCVGEOHKNJ5GISZS23M73

Spectral (2016)
Spectral is a 2016 3D science-fiction, action-adventure thriller war film directed by Nic Mathieu. Written by himself, Ian Fried, and George Nolfi from a story by Fried and Mathieu. The film stars James Badge Dale, Max Martini, Emily Mortimer, Clayne Crawford, and Bruce Greenwood.

In the film, DARPA researcher Dr. Mark Clyne flies to Moldova from Virginia, the current deployment location of the US military in the ongoing Moldovan War, to be consulted on one of his creations, a line of hyperspectral imaging goggles that have been issued to troops there. After arriving at a US military airbase on the outskirts of Chișinău, he meets with US Army General Orland and CIA officer Fran Madison. They show him footage captured by the troops' goggles of a mysterious, translucent, humanoid apparition that kills almost instantaneously. Knowing it is not interference, Orland wants Clyne's expert opinion before forwarding the findings and footage to his superiors. Conversely, Madison believes the sightings to be members of the local insurgency wearing an advanced form of active camouflage and has orders from her superiors to retrieve a sample.

Watch @ https://www.netflix.com/title/80098200

Anti Matter (2016)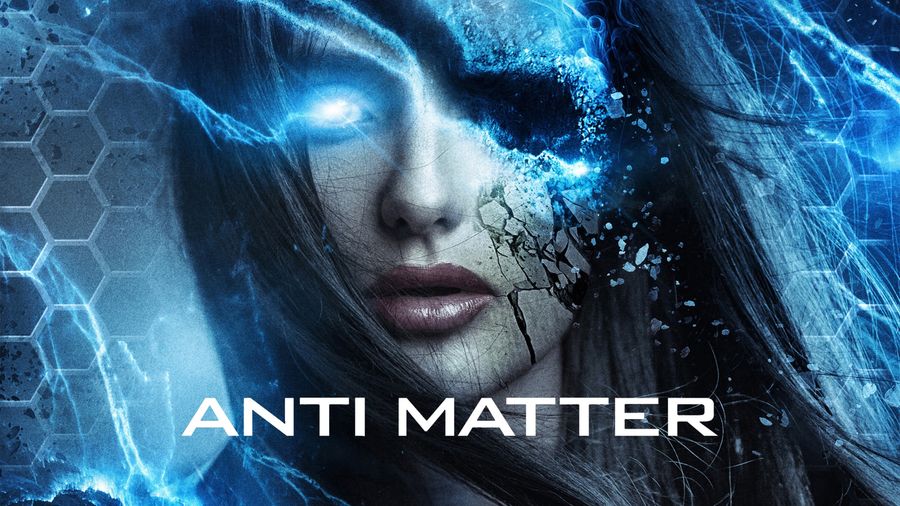 Directed and written by Keir Burrows, the sci-fi, horror, and mystery movie follows a Ph.D. student, who finds herself unable to make new memories after a failed wormhole experiment.

Anti Matter (AKA Worm) is a sci-fi noir take on the Alice in Wonderland tale. Ana, an Oxford Ph.D. student, finds herself unable to build new memories following an experiment to generate and travel through a wormhole. The story follows her increasingly desperate efforts to understand what happened and to find out who - or what - is behind the rising horror in her life.