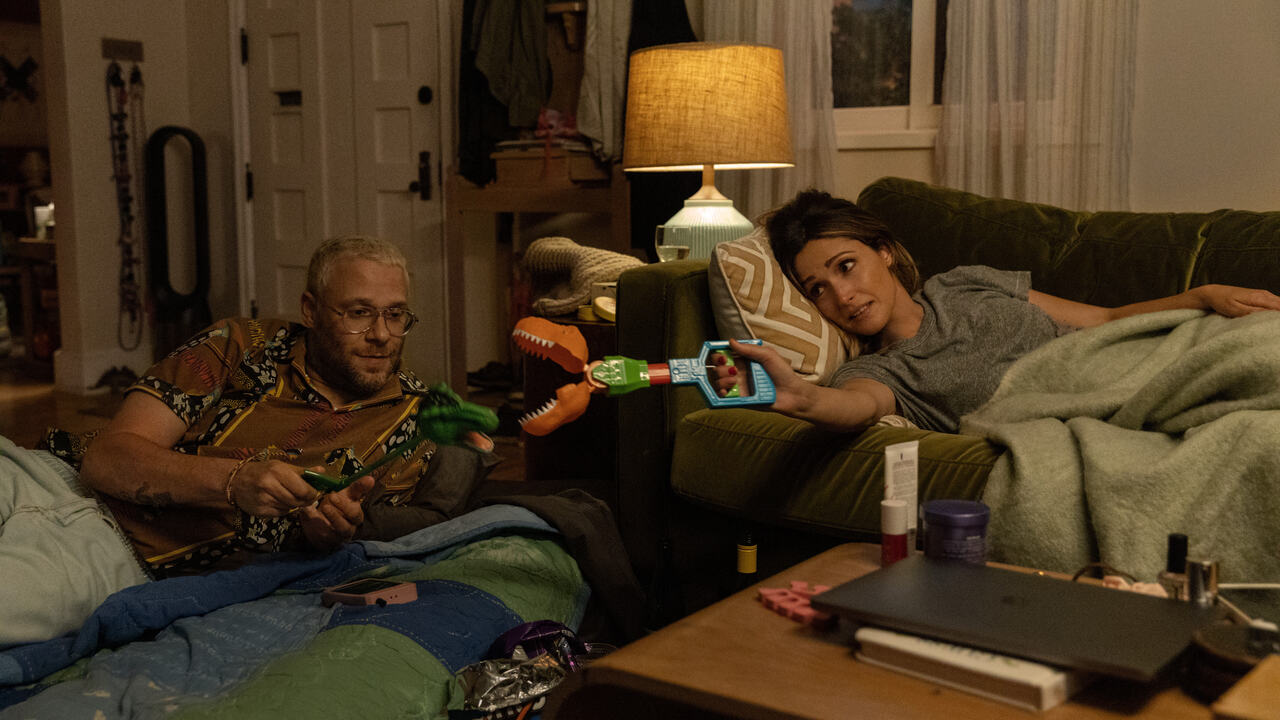 Previously in Platonic, we saw the scene that was created in San Diego by Johnny (the owner of Johnny 66). Will and the other partners had to suffer a huge financial loss. This episode begins with Sylvia apologizing to Charlie for her telling Will first about being fired from the job. He leaves for the office and before leaving for home, has drinks with his colleagues Vanessa and Stewart. They were again discussing Will and Sylvia. After Stewart left, Charlie and Vanessa got intimate. His hands went on her waists, then her breasts, and then they dry-humped. It was initially shocking to watch this happen.

On the same night, he told Sylvia about this incident. She was in the middle of her sleep when he woke her up to confess what he did. She asked various questions including if they kissed, which song was playing, and others. It was payback time and Sylvia treated Charlie exactly the way he deserved.

Coming on what happened with Will in the ninth episode, he wanted a 54% stake in Daa Booch. Nobody was ready to give him that and as a way of protesting, he went on a strike. The other partners team up to get him removed and even get help from a lawyer who was listening to this whole conversation.

The best thing about this episode is the scene in which Will understands that he should give space to Charlie and Sylvia to sort out their matters. The most important trait of a good relationship is knowing when they should step back and when to interfere. It was sad that Sylvia told Katie about that incident but not Will. Why did he have to find out about that from Andy? A justifiable reason would be her husband's jealousy. When will Charlie's jealousy come to an end? Sylvia has been a better partner than Charlie because she never got intimate with someone except her husband.

I liked the way Sylvia treated her husband although it was just two days it was fun watching her taking advantage of the situation. The scene in which we realize that Katie tells everything to Andy is so relatable. We think that our friends will keep our secrets however this never happens because word spreads around easily. Will and Sylvia's friendship is deep and her husband needs to understand that. When Charlie almost blamed Sylvia for the incident, it was frustrating to watch that scene. He shouldn't have blamed his mistake on her wife who has been nothing but faithful. Charlie too was bold to own up to his mistake the same night that incident happened.

Talking about what can we expect in the last episode of Platonic, it will be about Will taking his rightful share in the bar. After his partner teamed up against him, it will be nice to watch him get back what is rightfully his. I never expected Andy and Reggie to stoop to those levels. Sylvia will most probably be seen reducing the gap in her marriage.

Final Score- [7/10]