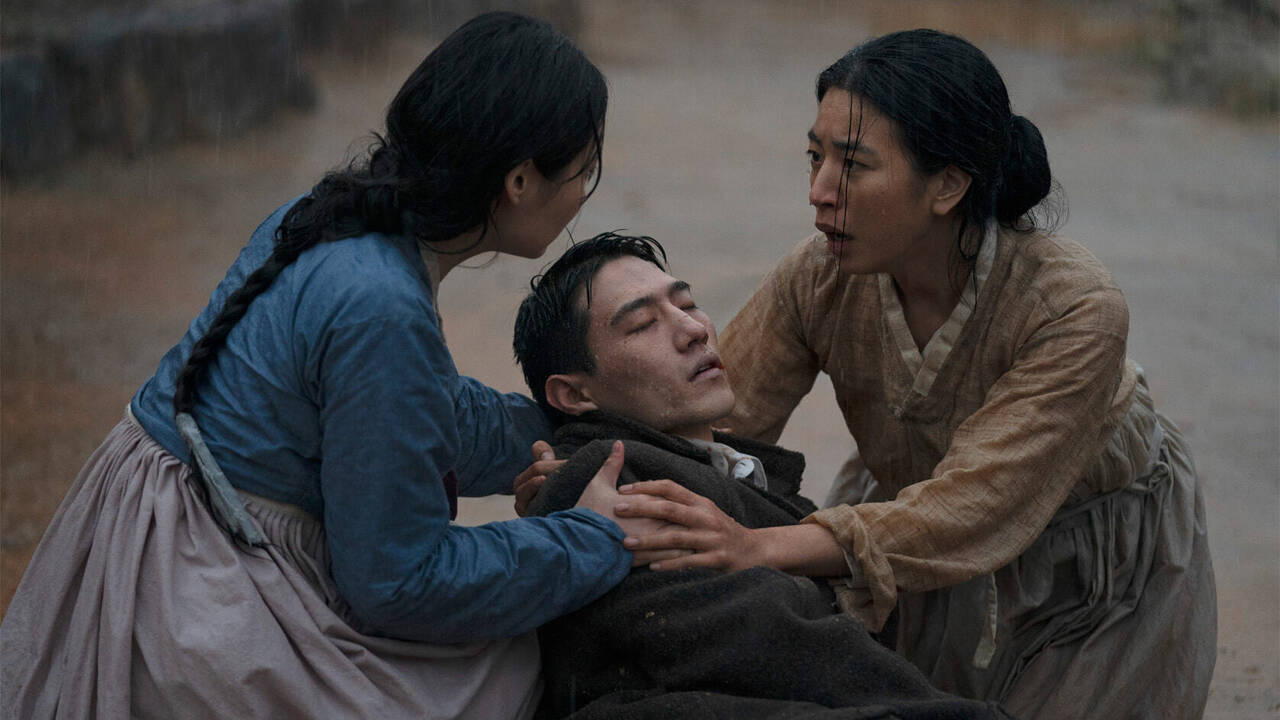 The complete filming schedule for the second season of Apple TV+ Drama 'Pachinko' has been officially revealed. Just like the first, Season 2 production will also take place in two different locations, but instead of Vancouver, it will be Toronto, Canada, and instead of Busan, South Korea, it is Japan.

Update: 'Pachinko' Season 2 Filming Officially Delayed to February 2023 at Apple TV+
'Pachinko' Season 2 will begin filming on January 9th in Mississauga, Toronto and after almost three months it will wrap the Canada shoot on March 27, 2023. The Japanese shoot is expected to begin on March 27th and will wrap on June 16, 2023.

The first season of Pachinko premiered on Apple TV+ on March 25 of this year and was renewed a month later for a second season. The multi-language series has received stellar ratings from both the critics and the audience. It has a 98% critics score and a 94% audience score on Rotten Tomatoes.

Epic in scope and intimate in tone, the story begins with forbidden love and builds to a sweeping saga that travels between Korea, Japan, and America to portray an amazing story of war and peace, love and loss, triumph and reckoning. "Pachinko" depicts the hopes and dreams of a Korean immigrant family through four generations as they leave their nation in an indomitable struggle to live and thrive. Beginning in early 1900s South Korea, the story is recounted through the eyes of a heroic matriarch, Sunja, who succeeds despite all odds.

In the first season's season finale episode, Sunja learns that Isak has been arrested and searches for him with the aid of her young son. Solomon makes a fateful decision.

The series stars Yuh-Jung Youn as older Sunja, Lee Minho as Hansu, Jin Ha as Solomon, Anna Sawai as Naomi, Minha Kim as teenage Sunja, Eunchae Jung as young Kyunghee, Junwoo Han as Yoseb, Inji Jeong as Yangjin, Jimmi Simpson as Tom Andrews, Kaho Minami as Etsuko, Steve Sanghyun Noh as Isak, Soji Arai as Mozasu, and Yuna as young Sunja.

"Pachinko" is written and executive produced by Soo Hugh, who created the series and serves as showrunner. Kogonada and Justin Chon are executive producers and directed four-four episodes of the first season. Michael Ellenberg and Lindsey Springer executive produce for Media Res, the studio behind the series; Theresa Kang-Lowe executive produces for Blue Marble Pictures, and Richard Middleton also executive produces. David Kim and Sebastian Lee co-executive produce.