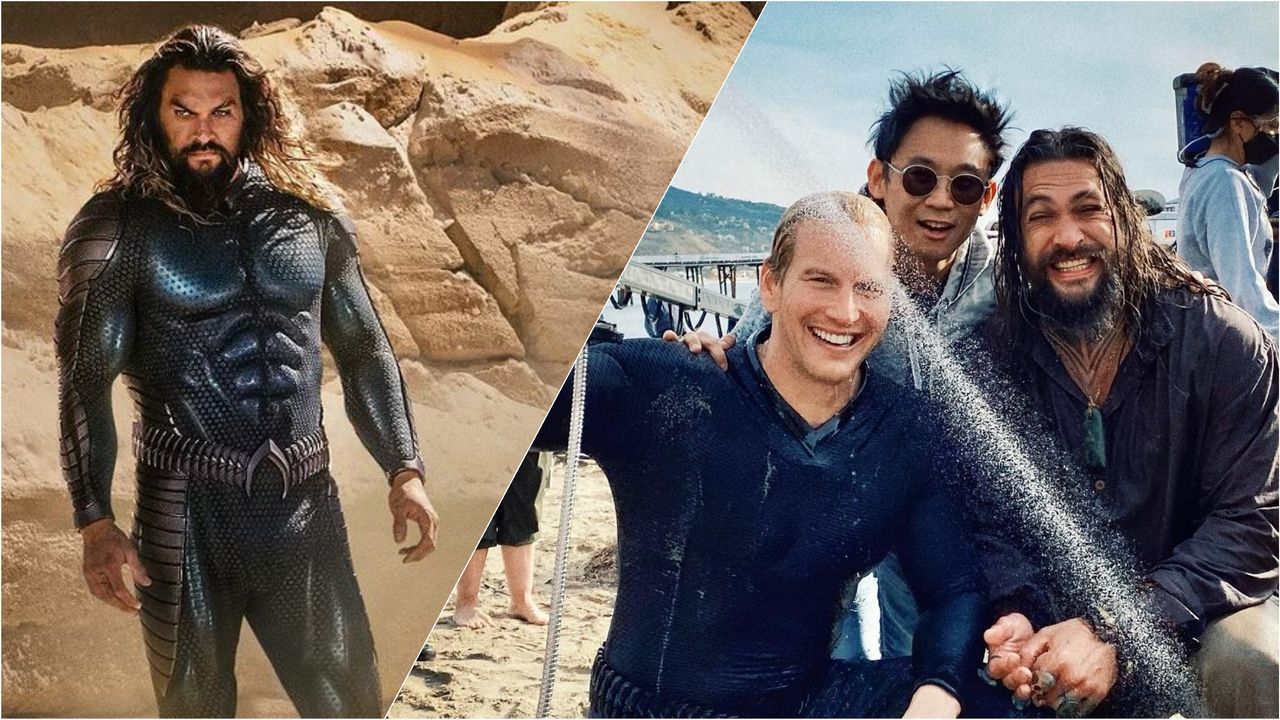 'Aquaman and the Lost Kingdom' has officially wrapped up filming this Wednesday (Jan 12) in Malibu, California. Director James Wan took to social media to confirm the production wrap by sharing a pic of Jason Momoa and Patrick Wilson alongside him.

On Instagram, Wan wrote, "A THOUSAND THANK YOUs to all the incredible crew who worked so hard and tirelessly on this picture. Especially the UK portion where we shot 95% of the film. Truly some of the finest artisans and craftspeople I've had the good fortune to work with. And big shout-outs to the amazing Hawaiian and Los Angeles units. I have a very long way to go before it will be ready, but I can't wait to share this little film with you all."

Aquaman 2 began filming on June 28 in London and wrapped in December before moving to Malibu for additional shoots. The film began production under the working title, "Necrus," which indicated that the upcoming DC movie sequel could connect with Necrus, a domed underwater city like Atlantis. However, Necrus also known as "Black City" has a more unstable status in the ocean as it only exists on the material plane for brief periods and has no fixed location.

If Aquaman 2 plot includes Nercus City, we can safely assume that we will see the character of Mongo on screen. Mongo is the tyrant ruler of Necrus, who has taken an aggressive stance against all incursions into the sea by surface dwellers.

The Lost Kingdom will also see the return of Patrick Wilson as King Orm & Ocean Master, Yahya Abdul-Mateen II as David Kane & Black Manta, Randall Park as Dr. Stephen Shin, Dolph Lundgren as Nereus, Temuera Morrison as Tom Curry, Vincent Regan as Atlan, Amber Heard as Mera, Nicole Kidman as Atlanna, Jani Zhao as Stingray, Indya Moore as Karshon, and Pilou Asbaek.

'Aquaman and the Lost Kingdom' is set to arrive in theaters on December 16, 2022, which will be 4 years after the arrival of the first film in 2018. Conjuring Universe creator James Wan is directing the movie with David Leslie Johnson-McGoldrick writing the script. Wan and Peter Safran are the producers.