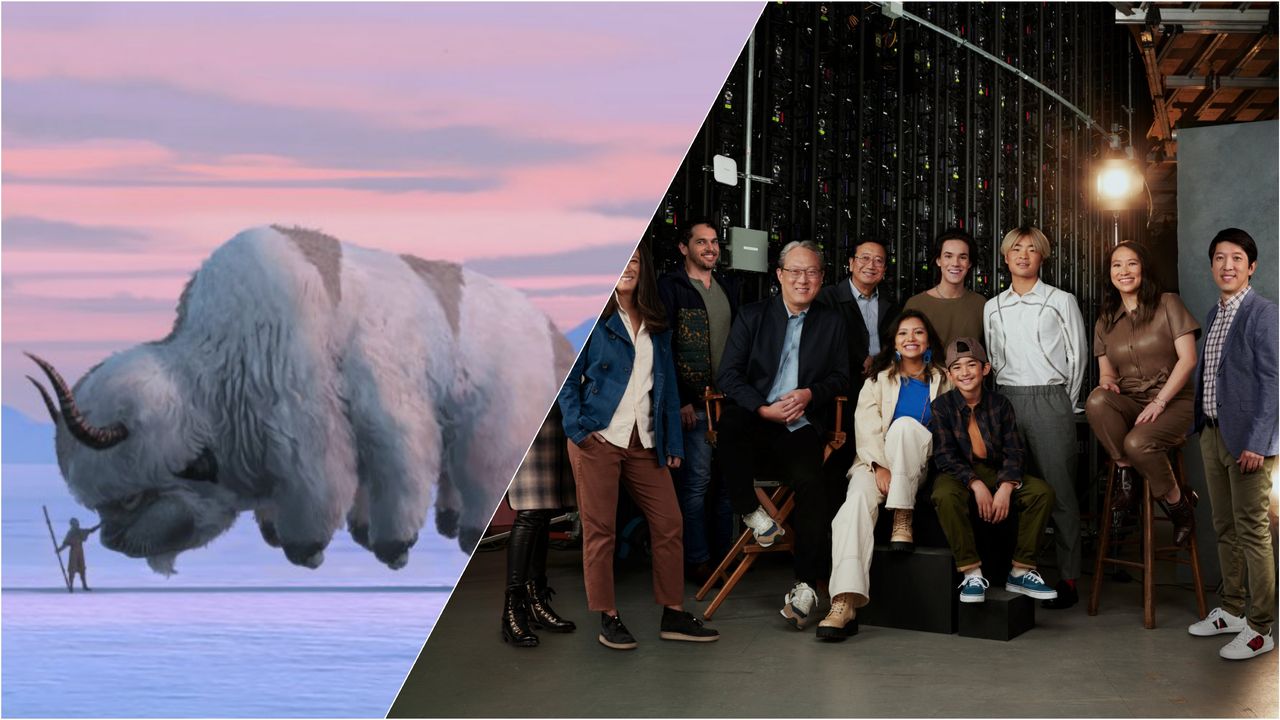 Netflix's live-action series, 'Avatar: The Last Airbender' has officially begun filming today (Nov. 16) in Vancouver, BC, Canada. Based on the animated series of the same name, the live-action series will continue production through May 2022.

Announcing the start of production, Netflix also confirmed the new cast members joining the first season. Paul Sun-Hyung Lee plays Uncle Iroh, a former Fire Nation commander and the wise and caring tutor to his hot-headed nephew, Prince Zuko. Lim Kay Siu portrays Gyatso, a gentle and kind Air Nomad monk who serves as Aang's guardian, father figure, and best friend. Ken Leung will portray Commander Zhao, a cunning and ambitious Fire Nation military officer seeking to use an unforeseen encounter with a desperate Prince Zuko to further his own ambitions. Daniel Dae Kim plays Fire Lord Ozai, the cruel king of the Fire Nation who expects everyone, especially his teen son, Prince Zuko, to live up to his unrealistic expectations. Ozai's desire to conquer and unify the globe under firebender dominion is a familial burden – he feels it is his destiny to complete a war begun by his forefathers.

The new actors are joining previously announced Gordon Cormier as Aang, Kiawentiio as Katara, Ian Ousley as Sokka, and Dallas Liu as Zuko.

Netflix also revealed that the series would be produced using a new virtual production volume built and run by Pixomondo (PXO) Virtual Production. The 23,000 square-foot stage is 84 feet broad and 28 feet high, and it comprises over 3,000 LED panels.

"We're thrilled to start production on this incredible project, and we're especially excited to work with the technology-benders at PXO to create the wondrous world of 'Avatar: The Last Airbender' using the most advanced techniques available to filmmakers anywhere in the world," said Albert Kim.

Albert Kim is the showrunner, executive producer, and writer of the series. Dan Lin and Lindsey Liberatore will executive produce, along with Michael Goi. Goi, Jabbar Raisani, and Roseanne Liang will serve as directors, with Liang also serving as co-executive producers.

Nickelodeon Animation Studios produced the animated tv series Avatar: The Last Airbender. Michael Dante DiMartino and Bryan Konietzko co-created it, with Aaron Ehasz serving as lead writer. From February 2005 until July 2008, it aired on Nickelodeon for three seasons.