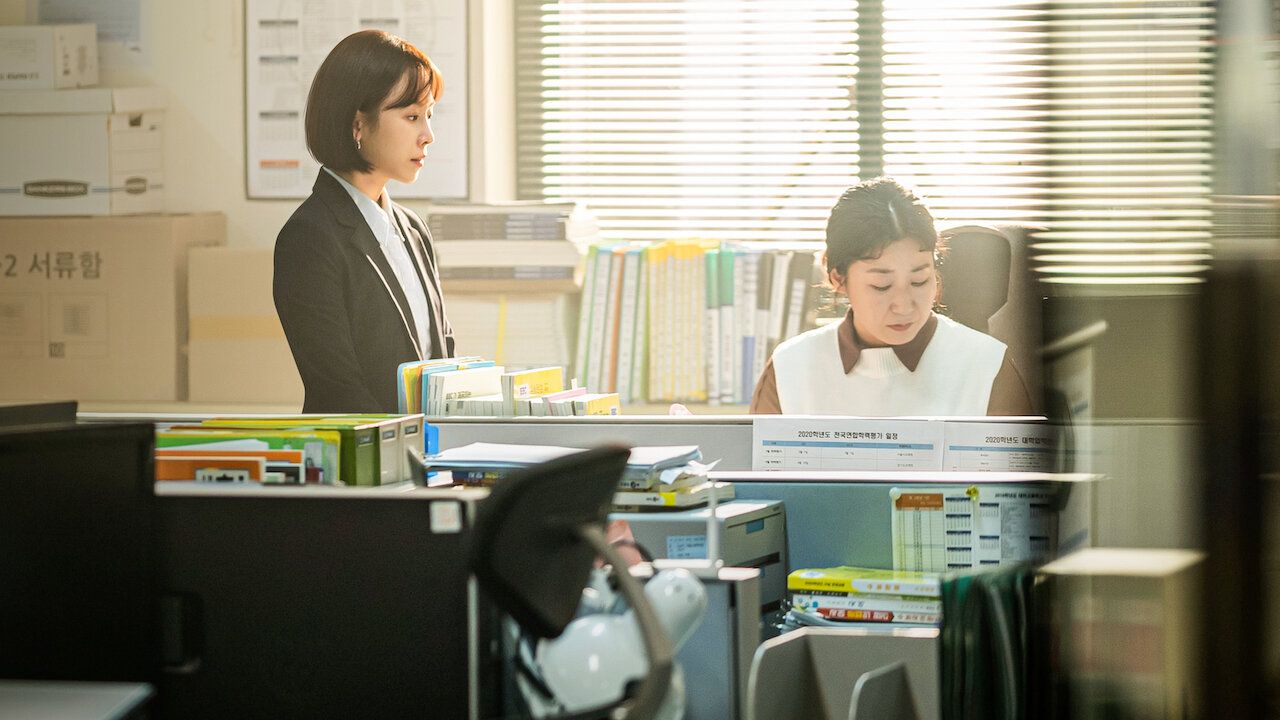 A teacher is considered equal to God in many cultures of the world. The struggles of a girl after she barely escaped from an accident and how that shaped her life are seen in this Korean series.

At the beginning of this series, we see a group of students going on a field trip. There is also an injured girl- Go Ha-neul on the same bus. When the bus escaped the tunnel, the girl couldn't escape as her leg was injured. Her teacher came back for her rescue despite being told not to do so.

The girl had a cast on her leg and thus was not able to escape from the bus. Kim Young-ha is a temporary teacher at that school. He goes back to save the girl, but after saving her, he couldn't escape and died.

Through this film, viewers will be able to see the gratitude Go Ha-neul felt toward her teacher and how hard she worked to make the ends meet. She feels a load of his family not getting any care because of him being a temporary teacher.

She gets selected for the job of a temporary teacher and she worked very hard for this. Ha-neul didn't expect to get the job. After getting selected, she faced many difficulties like being accused by her colleagues of getting some help for securing the job. Later, it is told that her uncle is in a good position in the same school. This makes others doubting on her even more. Despite all these hardships, she is determined to do her best.

Her emotions that drive her are mainly because of the gratitude she feels toward her teacher for saving her life. It highlights the beauty of life that has to be appreciated at every step of one's life.

The school system is not as simple as it used to be. It is much more complex these days. Black Dog is not about politics or power, it is about a person, who is trying to maintain his job and get all the benefits.

The main character in this series is a smart and optimistic woman who doesn't step back from making bold decisions. The character build-up is good, and the plot is also very nice.

My take on this South Korean series is that you should WATCH IT. It might not be interesting to watch for a majority of the audience, but, it is a heart-warming story and is different from many K-dramas recently released on Netflix.

Final Score – [6.5/10]
Reviewed by - Riya Singh
Follow @_riyasinghhh_ on Twitter