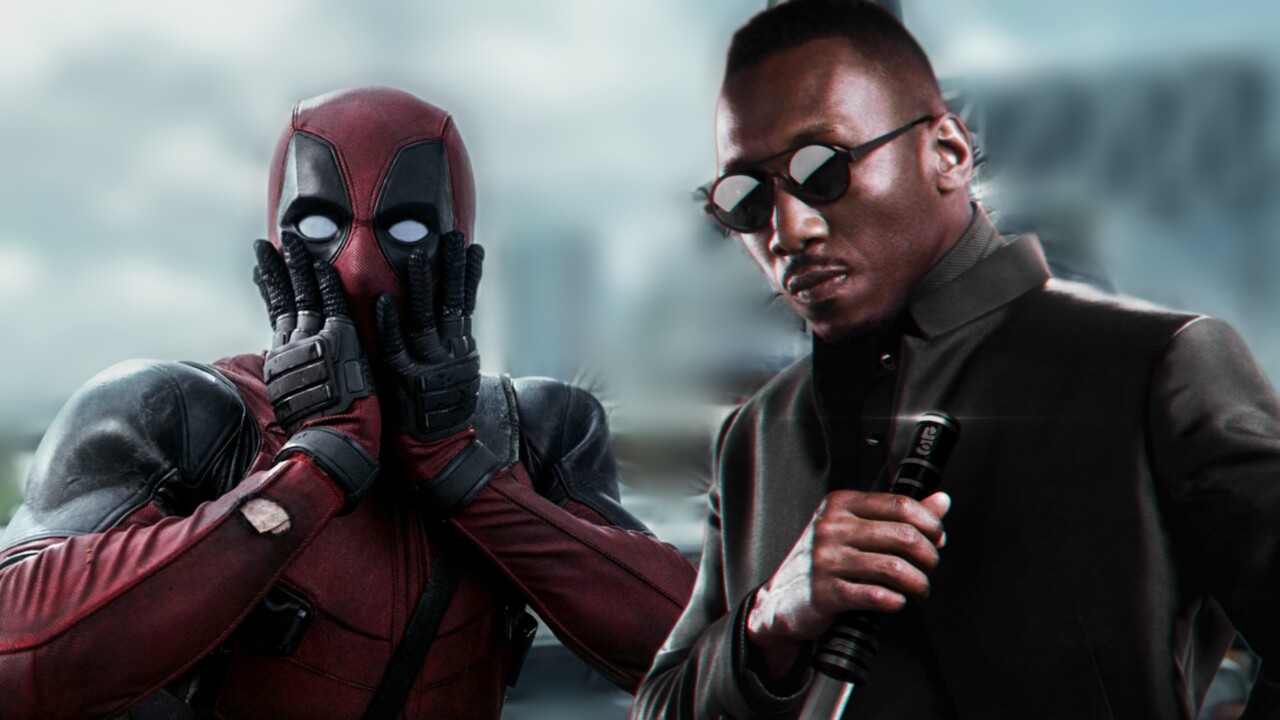 Over 11,000 writers of the Writers Guild of America (WGA) have gone on strike, standing up against the entertainment industry's major studios which aren't paying them fairly. This has left many TV shows and movies in limbo, including big productions like Stranger Things season 5, Cobra Kai, Saturday Night Live, Yellowjackets season 3, and many network late-night shows. One of the biggest victims of this strike is the highly anticipated Marvel film, Blade, whose pre-production has now been halted.

The film, starring the incredible Mahershala Ali as the vampire hunter, was first announced at San Diego Comic-Con in 2019, and since then, fans have been eagerly waiting for its release. Unfortunately, the film hit its first major roadblock when its director, Bassam Tariq, parted ways with the project, causing delays while Marvel searched for a new director. Finally, it was announced that Yann Demange ('71, Lovecraft Country) would direct the movie, with Tariq still credited as an executive producer.

At Marvel's SDCC 2022 panel, Blade was confirmed to hit theaters on November 3, 2023, just after Halloween. However, after losing its director, the release date was pushed back nine months to September 6, 2024. And now, with the ongoing strike, it is unclear whether the movie will be pushed back even further, leaving Marvel fans on edge.

The delay in Blade's production has also raised concerns about other Marvel productions that may also be under threat. Captain America: New World Order (starring Anthony Mackie) is currently shooting, but it is still slightly under threat. The bigger concern for Marvel fans, however, is Deadpool 3.

Ryan Reynolds, who plays the iconic Deadpool, recently hinted that the film's production should begin just before the summer (Currently expected to begin filming in the last week of May). But the strike may force the movie to face further delays, which is a nightmare for the fans of the fourth-wall-breaking anti-hero.

Not just that, the delay in Blade's production has caused us to worry that Thunderbolts may be delayed or even canceled altogether, which is a terrifying thought. Thunderbolts is the Phase 5-closer that has been in production in Atlanta, and it's said to be a real game-changer for the Marvel Cinematic Universe (MCU). The film's star, David Harbour, revealed that the MCU and Stranger Things would "have to sort of share" him, with Thunderbolts eyeing a June start date.

The film's premise revolves around Baron Zemo assembling a group of villains to masquerade as a superhero team and supplant the Avengers. But once Zemo's true plan is revealed, the Thunderbolts become a squad with a more flexible immorality.

During the D23 Expo in September 2023, Kevin Feige revealed the team's roster: Contessa Valentina Allegra de la Fontaine (Julia Louis Dreyfus), Ghost (Hannah John-Kamen), Red Guardian (David Harbour), Yelena Belova (Florence Pugh), Bucky Barnes (Sebastian Stan), US Agent (Wyatt Russell), and Taskmaster (Olga Kurylenko). Additionally, in January 2023, Ayo Edebiri joined the cast, with Steven Yeun signing up a month later. With such a star-studded cast and a promising storyline, Thunderbolts is undoubtedly one of the most highly anticipated MCU films.

The impact of this WGA strike has been felt across the board, from small indie productions to massive Hollywood blockbusters. However, the thought of Marvel's highly anticipated Blade and other superhero projects being jeopardized has left fans in panic.

Yet, amidst all this chaos, there remains a glimmer of hope. As passionate fans of the entertainment industry, we can only hope for a swift and just resolution to this strike. Only then we can resume our love affair with the movies and shows that bring us so much joy and entertainment.