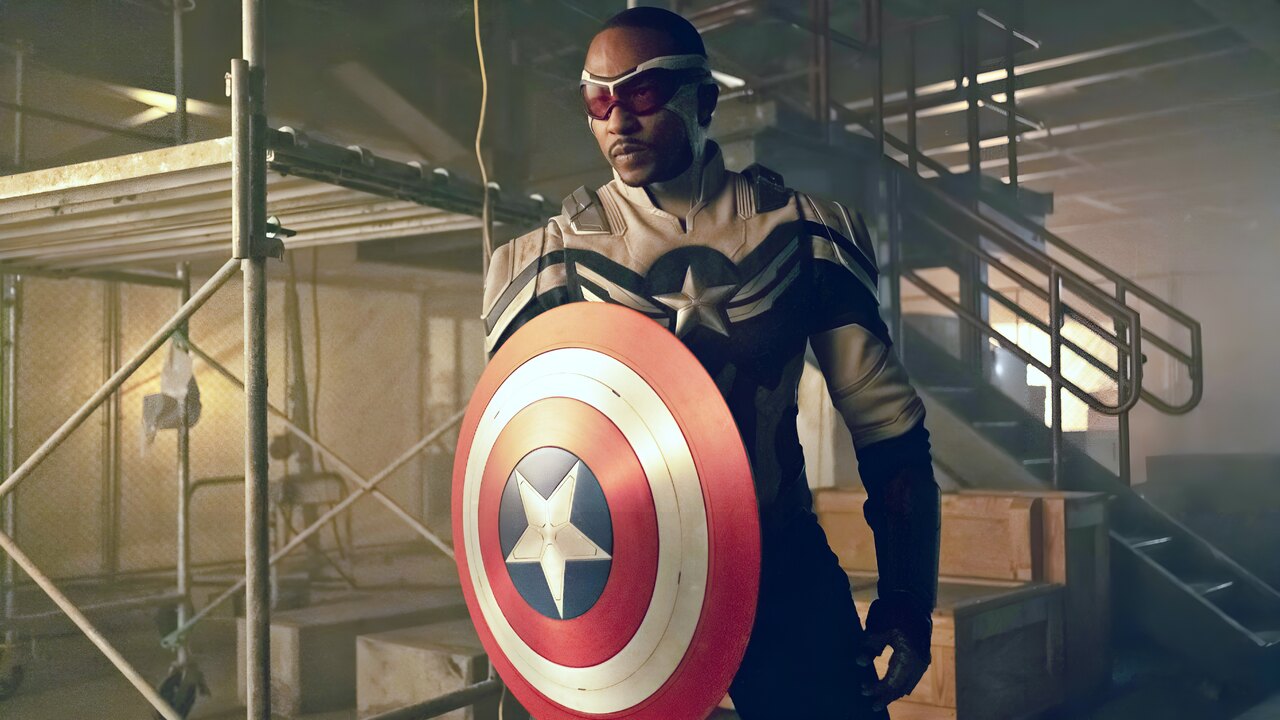 The fourth Captain America film and the first one with Anthony Mackie in the titular character's suit is all set to roll cameras at the end of this month. The film will be part of MCU Phase 5.

Currently in pre-production, 'Captain America: New World Order' will begin filming on March 27, 2023, at Trilith Studios in Atlanta and is expected to officially wrap up almost four months later on July 21, 2023. The production will take place under the name of the production company, Changeup Productions LLC.

Captain America: New World Order will follow an international conflict over a new metal called Adamantium discovered on Tiamut the celestial from Eternals who is now an Island. Every country wants a piece of that new metal and to claim the Island as their own. Harrison Ford's Thaddeus 'Thunderbolt' Ross who is now President is the villain of the film who wants to claim the Island and the Adamantium at all cost and Sam Wilson's Captain America stands in his way trying to stop him by assembling a new group of heroes including the new Falcon to oppose him. Captain America will fight a few other villains who are also trying to get their hands on Adamantium.

The cast of the film also includes Tim Blake Nelson as Samuel Sterns/Leader, Carl Lumbly as Isaiah Bradley, Danny Ramirez as Joaquín Torres/Falcon, Shira Haas as Ruth Bat-Seraph/Sabra, Sebastian Stan as Bucky Barnes, and Xosha Roquemore.

The cast and the plot both confirm that we are going to see some new and familiar faces in the superhero form. This will be the first regular appearance for Anthony Mackie as Sam Wilson's Captain America after making his debut in the Disney+ series, The Falcon and the Winter Soldier. He has been the Falcon of MCU for a long, and now that mantle will be taken by Danny Ramirez's Joaquín Torres. The plot suggests that Sam is making a superhero squad, so this will surely include the new Falcon while also making a way for Carl Lumbly's Isaiah Bradley and Bucky Barnes, who is rumored to appear in this film.

'Captain America: New World Order' is likely to lead straight into the Marvel Studios' upcoming film Thunderbolts, which will see Marvel's Vigilante superhero team reportedly assembled by Thaddeus 'Thunderbolt' Ross to tackle deadly threats.

Julius Onah is directing the film, based on a screenplay written by Malcolm Spellman and Dalan Musson. Marvel Studios' Kevin Feige, Nate Moore, and Mitch Bell are the producers behind this film. Captain America: New World Order is currently slated to release on May 3, 2024, in theaters, worldwide.