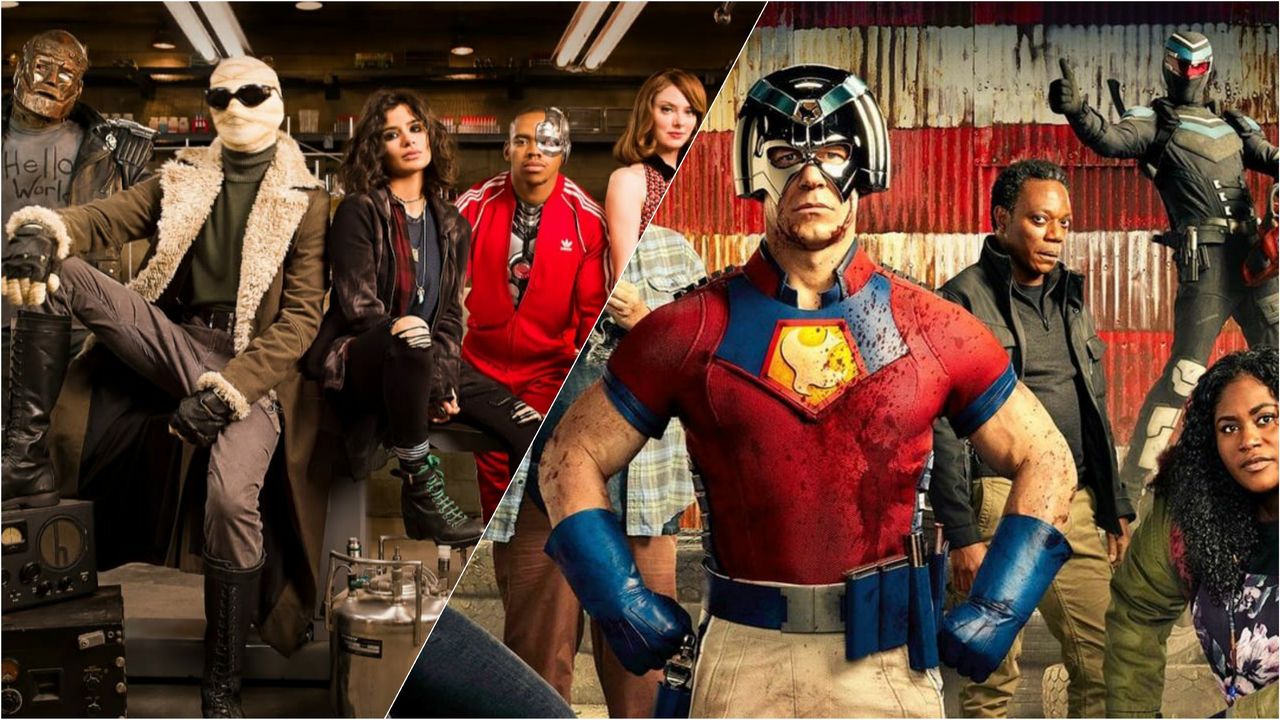 DC's hit series and HBO Max original 'Peacemaker' and 'Doom Patrol' are finally coming to India next month as Amazon has signed an exclusive deal with Warner Bros. Discovery to stream HBO Max originals on Prime Video.

All three seasons of 'Doom Patrol' will release on August 4 on Prime Video in India. DOOM PATROL reimagines one of DC's most iconic Super-Hero teams: Robotman (Brendan Fraser), Negative Man (Matt Bomer), Elasti-Woman (April Bowlby), Crazy Jane (Dian Guerrero), and Cyborg (Joivan Wade), all led by modern-day mad scientist Niles Caulder aka The Chief (Timothy Dalton). Each member of the Doom Patrol was involved in a horrific accident that not only gave them superhuman abilities but also left them scarred and disfigured. The Doom Patrol is a band of superpowered freaks who battle for a world that doesn't want anything to do with them.

The third season of Doom Patrol premiered on September 23 last year on HBO Max. The series has already been renewed for the fourth season, which is expected to premiere later this year.

All the episodes from the first season of DC's 'Peacemaker' will release on August 14 on Prime Video in India. Coming from director James Gunn, PEACEMAKER follows the explosive exploits of the character played by John Cena in the wake of the 2021 film "The Suicide Squad" — a compellingly self-aggrandizing man who believes in peace at any cost, no matter how many people he has to kill to accomplish it.

PEACEMAKER debuted as the #1 new original streaming series on January 13 on HBO Max. Soon after its finale, Peacemaker was renewed for a second season. James Gunn will direct and write all episodes for season two, which is yet to begin production.

As per the deal between Amazon and Warner Bros. Discovery, Prime Video has acquired rights for a total of 11 shows, and some of them are already available to watch. Another DC series titled, DMZ is slated to release on August 2, 2022. Below is the complete list:

The Staircase - Currently Available to Watch
The Sex Lives of College Girls - Currently Available to Watch
The Flight Attendant - Season 1 & 2 - Currently Available to Watch
Gossip Girl - 21st July 2022
Pretty Little Liars: Original Sin - 21st July 2022
And Just Like That... - 28th July 2022
DMZ - 2nd August 2022
Doom Patrol - Season 1, 2 & 3 - 4th August 2022
Peacemaker - 14th August 2022
Raised by Wolves - Season 1 & 2 - 18th August 2022
Our Flag Means Death - No date yet

Note: Prime Video is only streaming HBO Max originals in India. HBO originals like Game of Thrones will continue to stream on Disney+ Hotstar India.