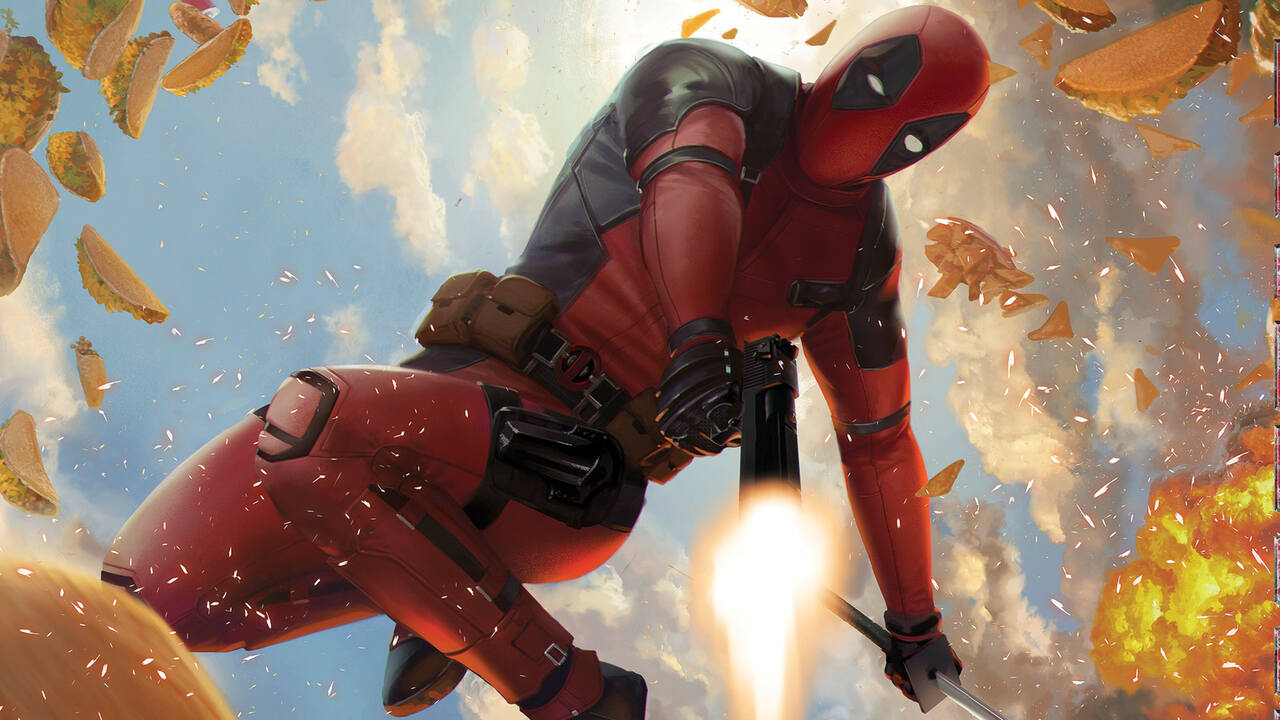 Marvel fans may be getting back-to-back films and shows, but when it comes to the character of Deadpool, it's a different level of excitement. And this time it is also different because this will be the first instance Deadpool will make his entry into the Marvel Cinematic Universe, which is already surrounded by many superheroes and gods and has encountered many conflicts.

The excitement is about to reach a new level as we are hearing that Deadpool 3 has already started prepping up (pre-prod) to begin filming this Spring. As per the current schedule, Deadpool 3 is set to kick-off filming on May 22, 2023, in London, UK at Pinewood Studios, this is where Marvel Studios and Disney shoot most of their titles. A second unit filming will also take place in Vancouver, BC, Canada, for which the dates are yet to be revealed (it may happen parallelly), this shoot will generally include outdoor shoots and the leading cast may get involved for a few days, but nothing is confirmed yet. The filming is expected to wrap sometime in October (tentative).

Deadpool 3 will see the return of Ryan Reynolds in the fan-favorite character of Merc-with-a-mouth along with Hugh Jackman's Wolverine, who is coming out of retirement. In the film, which will be a sequel to Deadpool 2, Reynolds' Wade Wilson aka Deadpool uses Cable's time machine to travel into the future to save Wolverine from dying. Logan does not know who that guy is and wants him gone but using a time machine and changing history gets them on the TVA's radar.

Along with Jackman and Reynolds, the film will star Emma Corrin, who is playing the role of a villain, the details about the British actor's character are not yet known. Owen Wilson as Mobius, Leslie Uggams, and Patrick Stewart is also rumored to return to the iconic character of Professor X after his cameo in the Multiverse of Madness. There could be other X-Men characters who might make an appearance in this film.

Deadpool 3 will also mark the first film in this franchise which will be produced by Marvel Studios and Kevin Feige. Deadpool and Wolverine have been together in X-Men Origins: Wolverine, which was released in 2009. However, in the film, Deadpool was not in his regular costume as he was presented as an experiment in the Weapon X program and tasked to kill Wolverine. The film was heavily criticized for Deadpool's appearance.

Writers of the first two films Rhett Reese and Paul Wernick have penned the script for the third film as well along with Wendy Molyneux and Lizzie Molyneux-Logelin. Shawn Levy is the director of Deadpool 3, making it the third collaboration with Reynolds after the Netflix film, The Adam Project and Disney's Free Guy.

Deadpool 3 is currently set to release in theaters on November 8, 2024, as part of MCU Phase 6.