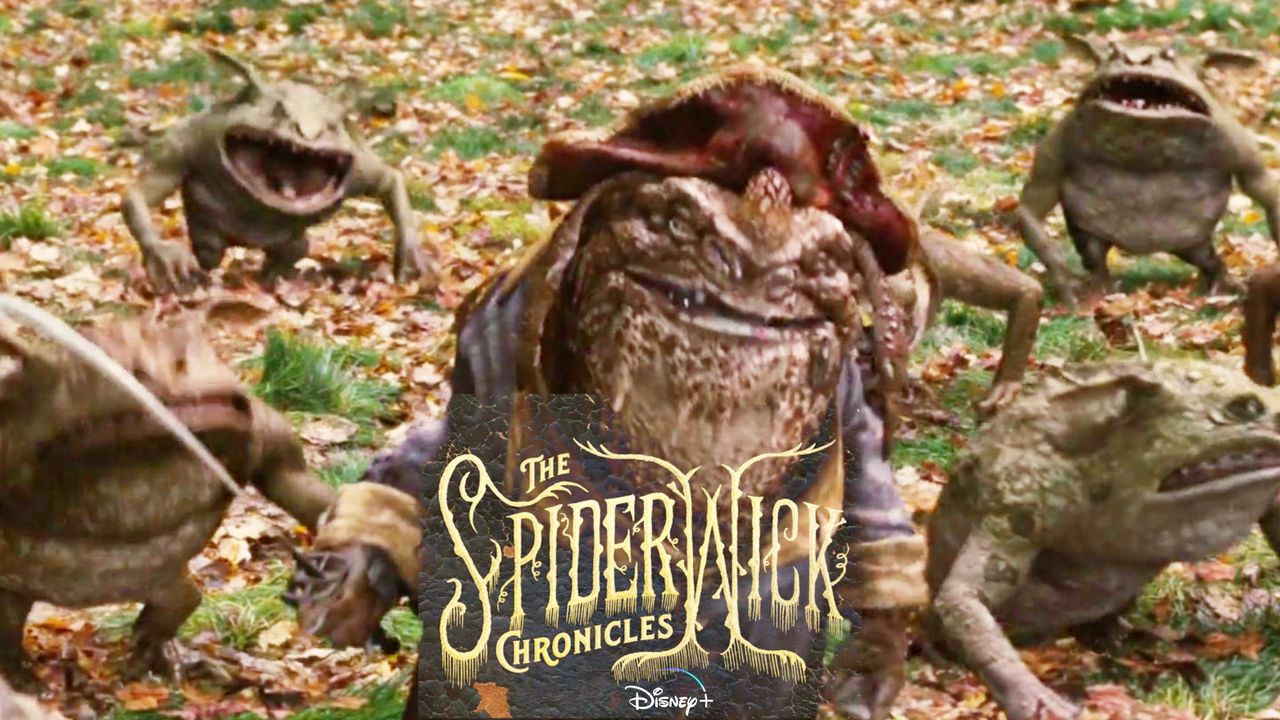 The upcoming Disney+ series, The Spiderwick Chronicles has revealed its filming schedule. The live-action series adaptation of the fantasy books will begin filming on September 12, 2022, in Vancouver, British Columbia, Canada.

The production of the six-episode series will take more than 4 months to complete. The filming is expected to wrap on January 27, 2023. (Note: The rumor of six episodes is not yet officially confirmed.) Another Disney+ Series Percy Jackson and the Olympians is currently in production in Vancouver, and it is expected to wrap on January 25.

The casting for the series is already underway and we can expect 'The Spiderwick Chronicles' to release sometime in late 2023.

"The Spiderwick Chronicles," based on Tony DiTerlizzi and Holly Black's best-selling children's books, follows the Grace family — twin brothers Jared and Simon, sister Mallory, and their mother Helen — as they move into their great-great uncle's home and find a parallel world of fairies. Disney+ described the new live-action adaptation as a "modern coming-of-age story combined with fantasy adventure."

Kat Coiro is set to direct the first two episodes of the series. Her previous credits include rom-com Marry Me, starring Jennifer Lopez and Owen Wilson, Dead to Me, Shameless, FX's It's Always Sunny in Philadelphia, Modern Family, Brooklyn Nine-Nine, and Mozart in the Jungle. She has also directed all the six episodes of Marvel Studios' She-Hulk for Disney+.

Paramount Television Studios and 20th Television are producing the series. Aron Eli Coleite (Locke & Key) is the showrunner and executive producer along with Holly Black, Jeremy Bell, Tony DiTerlizzi, Ellen Goldsmith-Vein, D.J. Goldberg, Grace Gilroy, and Julie Kane-Ritsch.

A film adaptation of the books was released in 2008, starring Freddie Highmore, Mary-Louise Parker, Sarah Bolger, Martin Short, Nick Nolte, and Seth Rogen. Directed by Mark Waters, the movie made $162.8 million at the box office and received positive reviews from critics and fans.

The Spiderwick Chronicles series contains five books, "The Field Guide," "The Seeing Stone," "The Ironwood Tree," "Lucinda's Secret," and "The Wrath of Mulgarath." A spinoff series, titled "Beyond the Spiderwick Chronicles," has three novels: "The Nixie's Song," "A Giant Problem," and "The Wyrm King."