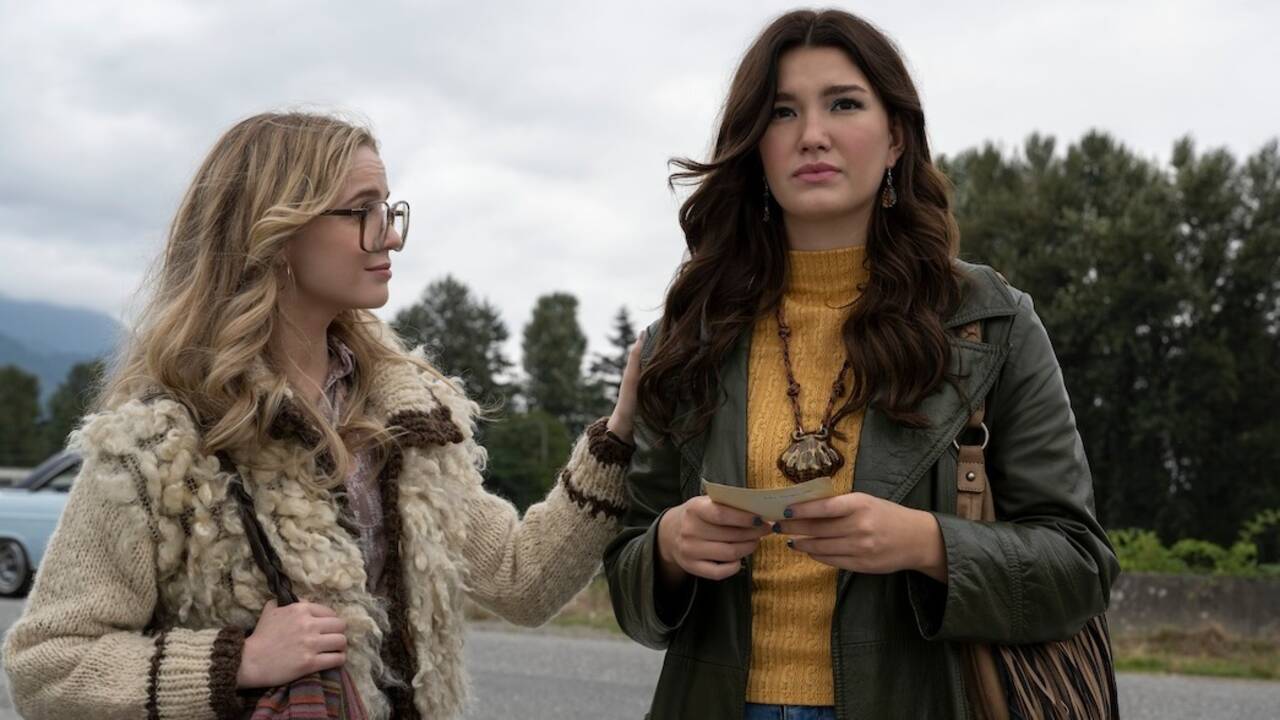 Netflix has revealed the first look and release date for the second season of the romantic-drama series "Firefly Lane," which will be divided into two parts. The first part of "Firefly Lane" Season 2 will release on December 2, 2022, with nine episodes, while the seven-episode second part will premiere sometime in 2023.

Firefly Lane follows the ups and downs of two best friends as they negotiate high school, the workforce, love, and family conflict over three decades. Ali Skovbye and Roan Curtis reprise their roles as young Tully and young Kate in flashbacks to the pair's teenage years in the 1970s. Also joining this season's cast are India de Beaufort (Charlotte), Jolene Purdy (Justine), Greg Germann (Benedict), and Ignacio Serricchio (Danny).

At the end of Season 1, Tully and Kate were at an emotional crossroads. Tully is looking for new options now that her talk show, The Girlfriend Hour has been canceled, and who better to act as her producer than Kate? Kate is unaware that her ex-husband Johnny (Ben Lawson) was injured while working as a journalist in Iraq. Kate and Tully end the season on the former's porch, toasting their new partnership when the phone rings ominously within.

Below are the first-look images of Firefly Lane Season 2:

The series is based on the greatest love story of all time, which can be between friends. Tully (Katherine Heigl) and Kate (Sarah Chalke) couldn't be more different when they meet at fourteen. Tully is the boisterous and outspoken girl who you can't ignore, while Kate is the mousy quiet girl who you never notice. But when tragedy brings them together, they become inseparable best friends for life. They had thirty years of ups and downs together, including victories and failures, heartbreak and joy, and a love triangle that strains their friendship. One goes on to incredible wealth and fame, while the other chooses marriage and motherhood – but their relationship endures through the decades – until it is put to the ultimate test.

The series is based on the novel of the same name by New York Times bestselling author Kristin Hannah, who serves as co-executive producer. Creator Maggie Friedman serves as showrunner and executive producer along with executive producers Katherine Heigl and Shawn Williamson.