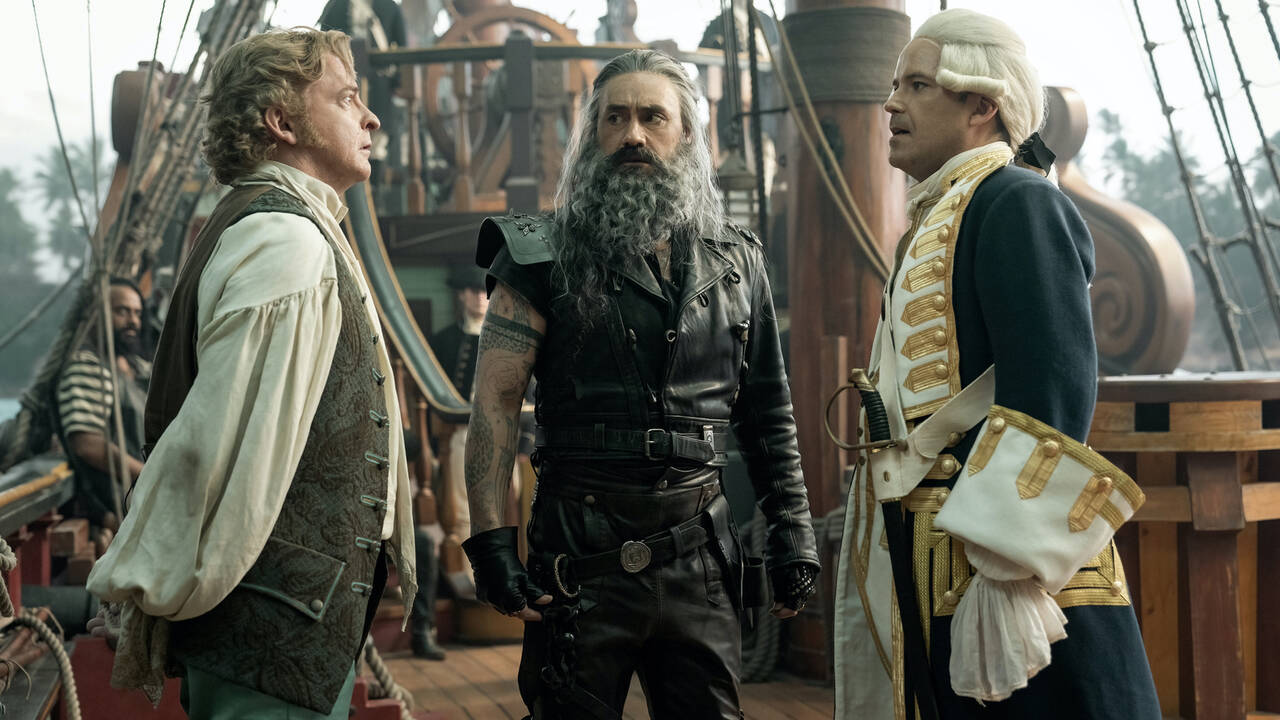 HBO Max series has started preparation to shoot the second season of its hit comedy series as the filming schedule for 'Our Flag Means Death' Season 2 has been confirmed. Unlike the previous season which was filmed in Burbank, California, this time the show will shoot in New Zealand and it may be sooner than you think.

'Our Flag Means Death' Season 2 will begin filming on September 26, 2022, in New Zealand and will finish on December 13, 2022. The 10-episode second season has already begun preparations as a majority of the cast and crew have arrived on location and are teasing the shoot.

The series was renewed for a second season after it received positive reviews and was praised for LGBTQ+ representation. The first season premiered on March 3 with the first three episodes and in the following weeks, the series released the remaining episodes in the batch of three, two, and two, respectively.

"Our Flag Means Death," which is set in 1717 is loosely based on the true adventures of wealthy landowner Stede Bonnet (Rhys Darby), who after a midlife crisis decides to abandon his life of privilege to become a pirate. Captain Bonnet, a member of Barbados' landed gentry, abandons his affluent life and family to prove himself as a pirate during the Golden Age of Piracy, despite having a little aptitude for the role. Captain Bonnet and his dysfunctional crew are sailing onboard the Revenge, battling grave threats from naval cruisers and other savage pirates. The crew of the Revenge meets famed pirate captain Edward Teach and his crew, including right-hand-man Izzy Hands, during their exploits, and Bonnet and Teach finally fall in love.

In the first season finale, Edward surrenders to his darker side, tossing Lucius overboard, painting himself a new black beard, and punishing Izzy for his disobedience. Except for Frenchie and Jim, he orders the destruction of all of Stede's goods and abandons the ship's original crew on a deserted island. Edward sobs and cries alone in Stede's former lodgings. Stede boards a dinghy and sets off to find Edward. Instead, he locates his starving team and waves to an astonished Oluwande.

The cast includes Rhys Darby as Stede Bonnet, Taika Waititi as Edward "Ed" Teach/Blackbeard, Kristian Nairn as John Feeney, Nathan Foad as Lucius, Rory Kinnear as Captain Nigel Badminton and Chauncey Badminton, Samson Kayo as Oluwande, Vico Ortiz as Jim Jimenez, Con O'Neill as Izzy, Ewen Bremner as Buttons, Joel Fry as Frenchie, David Fane as Fang, Matt Maher as Black Pete, Guz Khan as Ivan, Leslie Jones, Nat Faxon, Fred Armisen, and Samba Schutte.

"Our Flag Means Death" is executive produced by Taika Waititi. Series creator and showrunner David Jenkins executive produces with Emmy-nominated producer Garrett Basch and Dan Halsted. Piki Films produced the series alongside HBO Max.