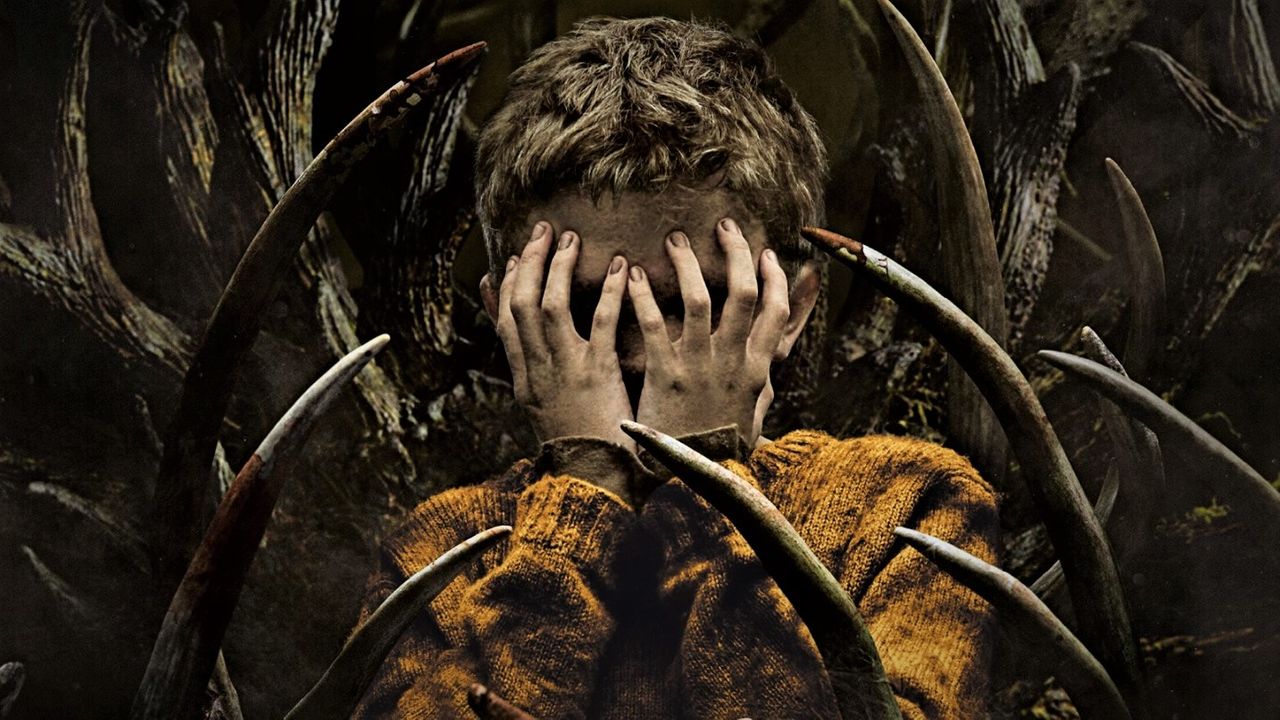 Guillermo del Toro and David S. Goyer produced, Antlers is now available to stream and watch on Disney Plus (as of December 17). The horror movie is available to all Disney+ subscribers for free without paying any additional fee.

Update 12/20: Antlers is available on Disney Plus only in India, Australia, and New Zealand. You can stream Antlers on Virgin TV Go in the United Kingdom.

Watch Antlers in India on Disney+ Hotstar.

Directed by Scott Cooper, Antlers premiered at Los Angeles' Beyond Fest on October 11, 2021. The film was theatrically released on October 29 in the United States. It grossed $10.6 million in the domestic box office of the United States and Canada, and $7.7 million in the rest of the world, for a total collection of $18.3 million.

Set in central Oregon, Antlers follows a school teacher Julia Meadows, who attempts to bond with a troubled boy named Lucas Weaver after being alarmed by his strange behavior and frightening drawings. Lucas's father Frank runs a meth lab out of an abandoned mine, one day, while his young son Aiden waits outside the mine in his truck, Frank and his accomplice are attacked by an unseen creature. Exploring strange noises, Aiden was also attacked by the same creature. Frank and Aiden survive their encounter and return home, where their condition quickly deteriorates. Frank sets up a locked room and insists Aiden's older brother Lucas keeps them locked inside no matter what.

The movie stars Keri Russell as Julia Meadows, Sawyer Jones as Aiden Weaver, Jesse Plemons as Paul Meadows, Jeremy T. Thomas as Lucas Weaver, Scott Haze as Frank Weaver, Graham Greene as Warren Stokes, Cody Davis as Clint Owens, Rory Cochrane as Dan Lecroy, and Amy Madigan as Ellen Booth.

Antlers currently have a critics score of 59% after 164 reviews on Rotten Tomatoes and 57 out of 100 based on 33 reviews on Metacritic. On IMDB, it has been rated 6.1 out of 10 based on 9.1k user votes.

The screenplay of Antlers is written by C. Henry Chaisson, Nick Antosca, and Scott Cooper. Distributed by Searchlight Pictures a subsidiary of Walt Disney Studios, the 99-min long horror movie was adapted from Antosca's short story "The Quiet Boy," originally published in January 2019 in Guernica magazine.