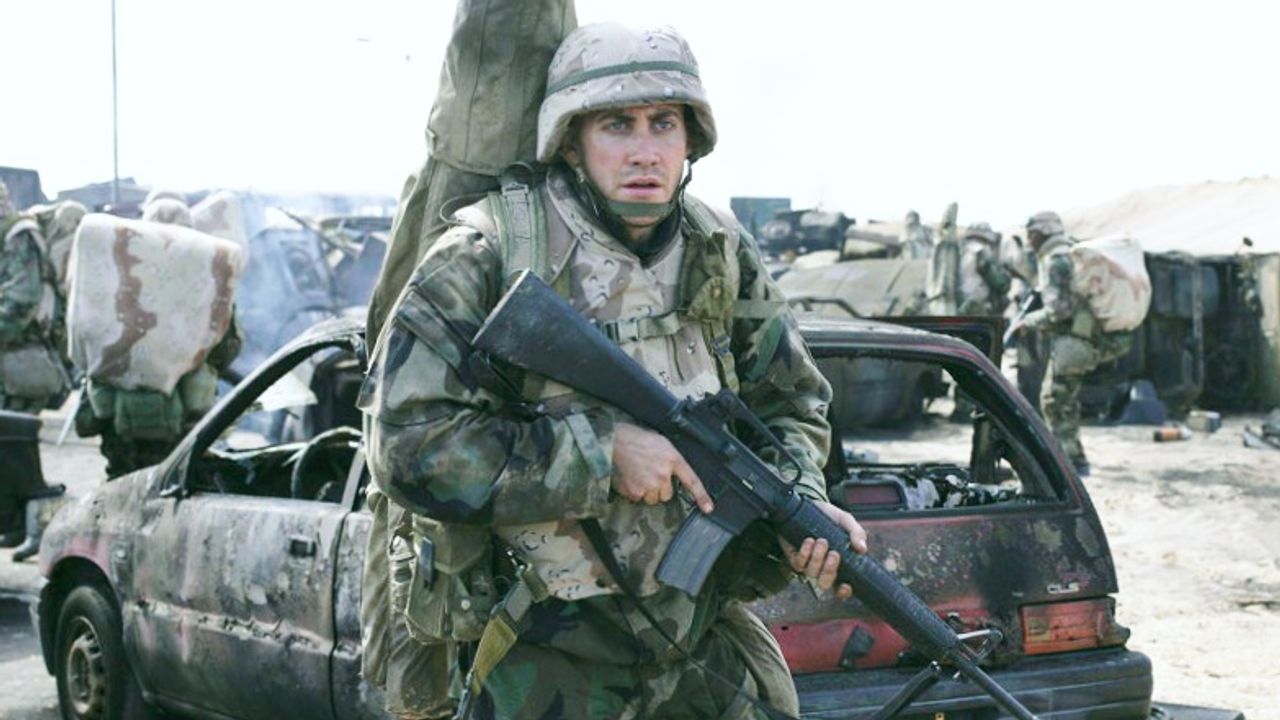 Jake Gyllenhaal and Guy Ritchie's Afghan war movie 'The Interpreter' has officially wrapped up filming in Zaragoza, Spain, last week. The action movie began filming on January 24 this year and was also filmed in Alicante, Spain.

The Interpreter follows Sgt. John Kinley (Gyllenhaal) on his final tour of duty in Afghanistan when he teams up with local interpreter Ahmed to assess the area. When their patrol unit is ambushed, Kinley and Ahmed are the only survivors, and with enemy troops closing in, Ahmed risks his own life to carry an injured Kinley over miles of treacherous terrain to safety. Back on American territory, Kinley discovers that Ahmed and his family were not allowed the promised passage to America. Kinley returns to the battle zone, determined to rescue his friend and repay his obligation, to retrieve Ahmed and his family before the local militias do.

Alongside Gyllenhaal, the film also stars Dar Salim as Ahmed, Antony Starr, Emily Beecham, Sean Sagar, Jason Wong, Reza Diako, Bobby Schofield, Christian Ochoa Lavernia, Marcel Zadé, Hadi Khanjanpour, Abbas Fasaei, Mo Ahmadi, Swen Temmel, Gary Anthony Stennette, and Ash Goldeh.

Antony Starr was recently in a controversy that happened during his filming days in Alicante, Spain. Starr was arrested after he punched a 21-year-old chef in a local pub. The chef was taken to the hospital where he received four stitches above his eye. Later in court, Starr pleaded guilty and was given a one-year suspended prison sentence with a $5,464.97 fine.
Starr reportedly spend three nights in Jail and then returned to shooting to complete his part.

Guy Ritchie has directed this $55M-budgeted action-thriller from a script he co-wrote with Ivan Atkinson and Marn Davies. Ritchie and Atkinson are producers for their Toff Guys production banner alongside Berger and STXfilms' John Friedberg. Olga Filipuk is an executive producer for Yandex-owned Kinopoisk.

The Interpreter will follow a hybrid distribution model - streaming and theatrical. Prime Video has picked up the streaming rights in Europe, Australia, Canada, Latin America, and South Africa, and will also release the film on Prime Video in the U.S. after its theatrical run. MGM has rights to a traditional theatrical window in the U.S.