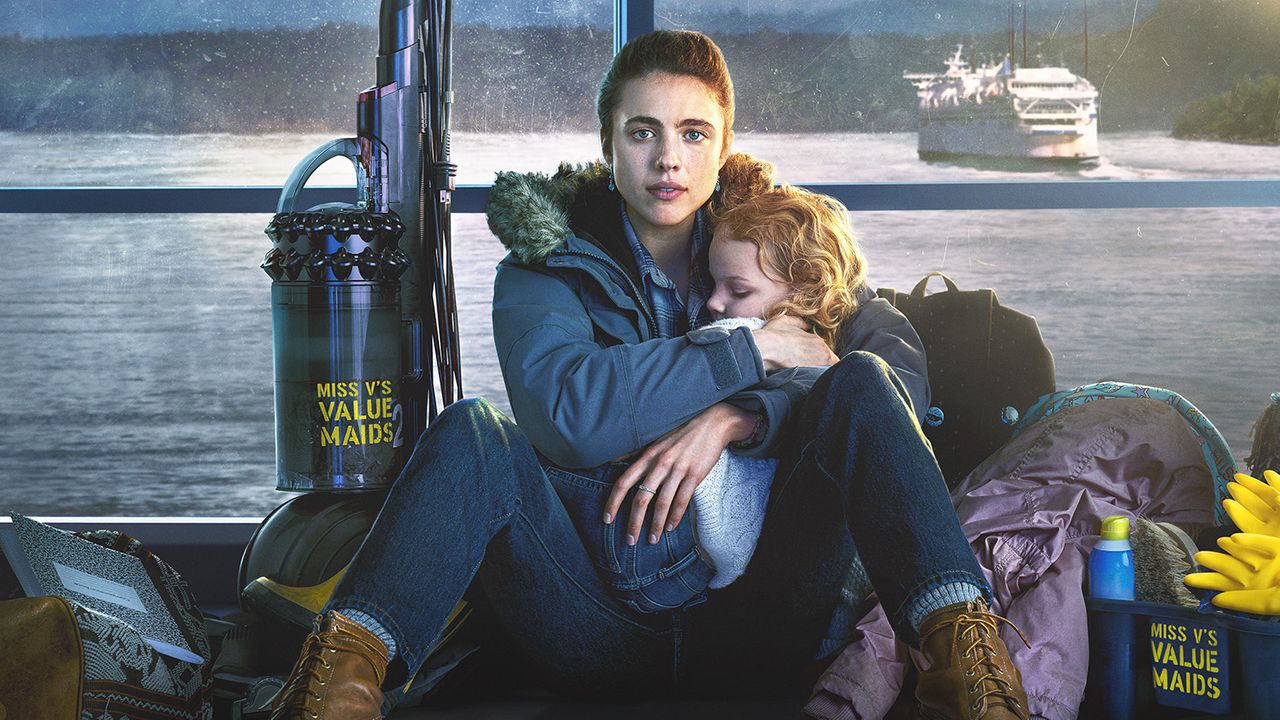 Inspired by Stephanie Land's memoir Maid: Hard Work, Low Pay, and a Mother's Will to Survive, 'Maid' has officially become the most-watched limited series ever on Netflix. The series, which premiered on October 1st has surpassed the first 28-days viewership record of "The Queen's Gambit."

Last month, Netflix projected Maid to be viewed by over 67 million households in its first 28 days, which was 5 million more than "The Queen's Gambit," viewed by 62 million. Now, Maid has officially surpassed the record and is way ahead of the series starring Anya Taylor-Joy.

According to Netflix's Top 10 website, Maid has been viewed for over 469 million hours (469,090,000) in its first 28 days. The limited series is currently one of the top ten Netflix shows of all time, with returning hits like Stranger Things, Bridgerton, and The Witcher topping the list. Maid is now ahead of You Season 2 & 3, Stranger Things Season 2 & 1, Sex Education Season 1, 2, & 3, and Money Heist 1, 2, 3, and 5. The streamer doesn't have viewing hours available for "The Queen's Gambit."

'Maid' is about Alex Russell (Margaret Qualley), who quits her violent partner, takes her two-year-old daughter to a shelter, and finds a job cleaning houses at Value Maids. The show follows Alex's struggles as a writer and maid while parenting a young daughter, coping with an abusive ex-boyfriend, a chaotic family, and receiving government assistance.

'Maid' has been well received by the critics as well as the audience. The series has a critic approval rating of 93% on Rotten Tomatoes and an 87% audience score. The series has been rated 8.5/10 on IMDb from over 51k votes.

Margaret Qualley, the leading actor has been praised for her performance in the 10-episode limited series. Qualley appears with her real-life mother Andie MacDowell, who is playing Paula in this series.

The series also highlights the subject of financial abuse, which is one of the world's most pressing issues today. Alex faced money difficulties in the series, such as when her abuser turned off her phone, prevented her from working, or took away her transportation. We see Alex avoid Sean's (Nick Robinson) violent outbursts and spiteful cut-downs, while her friends and relatives reject the authenticity of her abuse and the dire state of her finances.

Based on the first 28 days viewership, below is the top 10 English shows of all time on Netflix: (Source: Netflix Top 10)
| | | |
| --- | --- | --- |
| # | TV (English) | HOURS VIEWED IN FIRST 28 DAYS |
| 1 | Bridgerton: Season 1 | 625490000 |
| 2 | Stranger Things 3 | 582100000 |
| 3 | The Witcher: Season 1 | 541010000 |
| 4 | 13 Reasons Why: Season 2 | 496120000 |
| 5 | 13 Reasons Why: Season 1 | 475570000 |
| 6 | Maid: Limited Series | 469090000 |
| 7 | You: Season 3 | 467830000 |
| 8 | You: Season 2 | 457370000 |
| 9 | Stranger Things 2 | 427440000 |
| 10 | Sex Education: Season 3 | 418760000 |