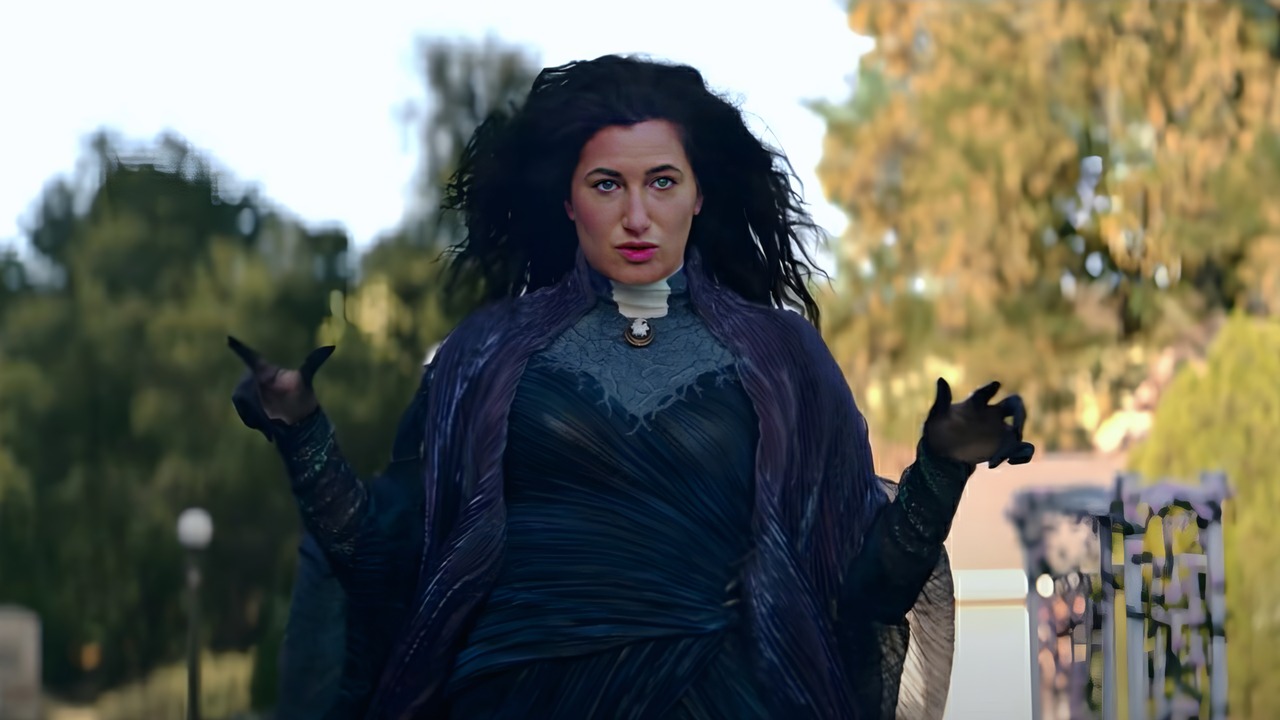 It may come as a surprise as WandaVision Spin-Off Series has already begun filming in the third week of December last year. Agatha: Coven of Chaos began filming on December 13 in Atlanta, Georgia, before going on Holiday Hiatus on December 17. The series will again resume production this Tuesday (January 17).

The nine-episode Disney+ original by Marvel Studios will take more than five months to wrap up on May 30, 2023. All though it has only filmed for four days in December, the production duration will be counted starting from December 13, 2022. You can visit our PRODUCTION INSIGHTS for keeping regular track of the filming schedule.

The limited series has already seen a couple of production delays as it was expected to begin filming in October 2022, which moved to January 2023 and finally it moved ahead to start in December 2022. In July 2022, Disney officially confirmed that the series will premiere sometime in Winter 2023, but the current status of production doesn't seem to be positive in this direction.

If we consider WandaVision as the benchmark for a nine-episode Marvel Studios series, Agatha: Coven of Chaos will take at least 7-8 months to complete its post-production and if there are any reshoots required, it may to another 1-2 months extra to be finally ready to appear on the screen. So if we consider all these factors, Agatha: Coven of Chaos' is likely to release sometime in the first or second quarter of 2024.

The upcoming Disney+ series is a dark comedy with Kathryn Hahn reprising her role as powerful witch Agatha Harkness. Agatha Harkness is one of the most powerful witches on Earth, and she has lived for centuries as her aging is slowed by magical means. She becomes the governess for the First Family's son Franklin Richards and the tutor for Scarlet Witch Wanda Maximoff. Also returning as executive producer and writer is Jac Schaeffer, head writer of "WandaVision." Gandja Monteiro is directing the series, which is produced by Kevin Feige and Louis D'Esposito. The series also stars Emma Caulfield Ford as Sarah Proctor/Dottie Jones, Joe Locke, Aubrey Plaza, Ali Ahn, Maria Dizzia, Sasheer Zamata, Eric André, and Patti LuPone.

In the final episode of "WandaVision," Agatha Harkness attempts to seize Maximoff's chaotic magic but is interrupted by The Vision, who tries to kill Maximoff. Maximoff's Vision appears and battles The Vision throughout Westview. Harkness frees the residents of the town from Maximoff's captivity, and they persuade her to open the barrier. She comes to a halt when Vision and the twins start to dissipate, but not before Hayward and S.W.O.R.D. arrive. Maximoff places magical runes around the barrier that prevent Harkness from using magic and traps her in the "Agnes" persona.