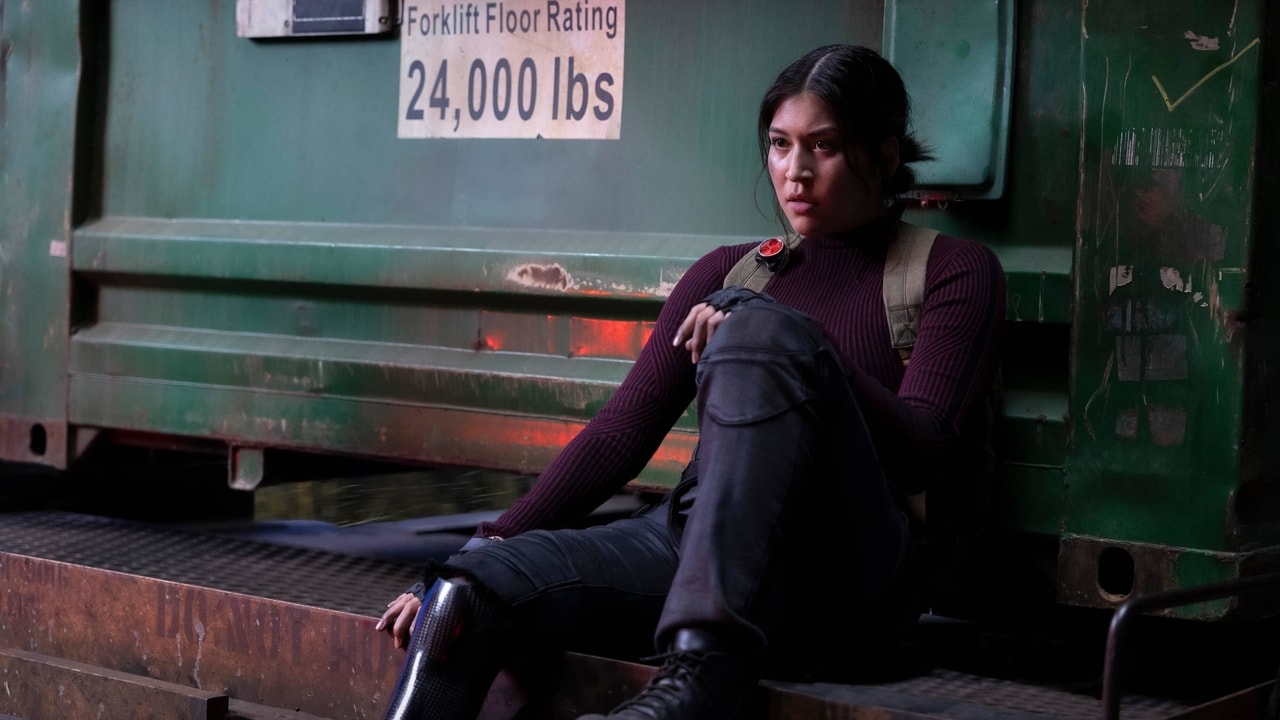 Marvel Studios has revealed the first look (see above) at the upcoming Disney+ spinoff series 'Echo,' which stars Alaqua Cox as Maya Lopez aka Echo. Marvel has also revealed the cast of the series.

Devery Jacobs (FX's Reservation Dogs, American Gods), Chaske Spencer (Wild Indian, The English), Graham Greene (1883, Goliath), Tantoo Cardinal (Killers of the Flower Moon, Stumptown), Cody Lightning (Hey, Viktor!, Four Sheets to the Wind), and Zahn McClarnon (Dark Winds, FX's Reservation Dogs) have joined the cast to star alongside Alaqua Cox.

The series is an origin story of Echo that revisits Maya Lopez, whose ruthless behavior in New York City catches up with her in her hometown. She must face her past, reconnect with her Native American roots and embrace the meaning of family and community if she ever hopes to move forward. The series will stream exclusively on Disney+ in 2023.

'Echo' is currently filming in Atlanta. Episodes of the series are directed by Sydney Freeland and Catriona McKenzie. Executive producers are Kevin Feige, Richie Palmer, Louis D'Esposito, Victoria Alonso, Stephen Broussard, Marion Dayre, Brad Winderbaum, and Jason Gavin (Blackfeet). Co-executive producers are Amy Rardin, Christina King (Seminole), Sydney Freeland, and Jennifer Booth.

Alaqua Cox is reprising her role of Maya aka Echo, the unforgiving deaf gang leader who was determined to make Ronin pay for his vengeful deeds in Disney+ Series Hawkeye. She was a series regular and the fate of her character was hanging in balance when the series ended. In the finale of Hawkeye, when Kingpin tries to escape, Maya caught him in the alley and then seemingly shot him. The shot was only heard and it didn't happen on the screen, which makes it hard to confirm whether Kingpin was shot dead or he is still alive or someone else shot Echo and Kingpin got away.

In the comics, the origin of Echo begins with Maya shooting Kingpin, making him blind. The MCU seems to be following the same story arc, but instead of Daredevil, it is Clint Barton who she was tasked to kill in Hawkeye TV Series.

Marvel hasn't officially confirmed Vincent D'Onofrio as part of this series, and whether he will return as Kingpin in any other projects. An alleged leak from one of the crew members hinted that Vincent and Charlie Cox are returning for this series, which would certainly make it interesting for the fans, who will get to see Daredevil, Kingpin, and Echo sharing the screen, just like the comics.