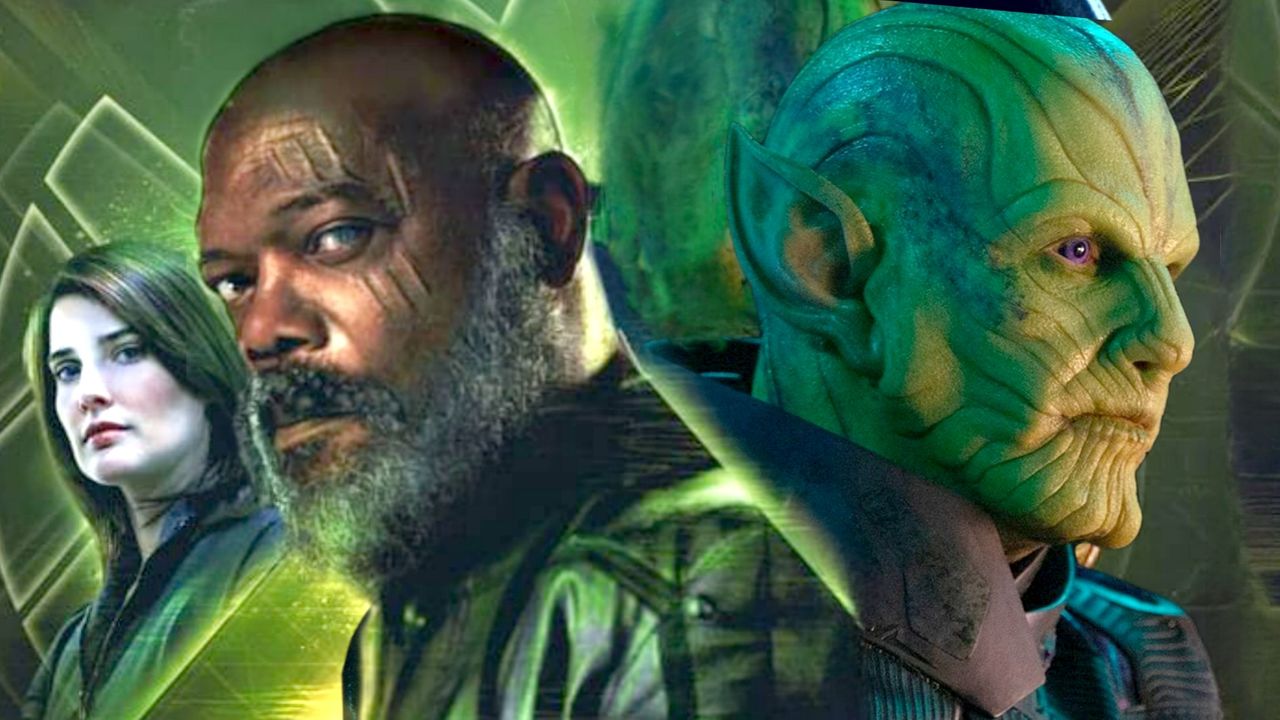 Samuel L. Jackson has confirmed that Marvel Studios 'Secret Invasion' has wrapped up its reshoots this Friday (August 12) which began last month. The reshoots began in London on July 26 and took more than 15 days to wrap up.

Jackson celebrated the wrap day this Friday by posting a picture of himself on Instagram wearing a Nick Fury T-Shirt. He confirmed that Secret Invasion has completed the reshoots and from Monday onwards, he will return to the US by Monday (Aug. 15) to begin filming the upcoming Netflix movie, "The Piano Lesson" in Pittsburgh, Pennsylvania. Jackson wrote, "Double Goodness, Wrap Day & World Elephant Day!! Had to break out my pachypants!!Fury chills, Doaker begins Monday."

It also means that the rumor of Secret Invasion doing four-month-long reshoots is not true, originally revealed by Entertainment scooper Daniel RPK. Four months of reshooting on a six-episode series mean that almost every scene has to be filmed again, which didn't seem practical, to begin with. 'Secret Invasion' is currently expected to release in April 2023 just after the third season of The Mandalorian ends its run.

Last month, Samuel L. Jackson was also involved in the reshoots of The Marvels, which stars Brie Larson and Iman Vellani in the leading roles. The film has also completed the recently started reshoots and will release in theaters on July 28, 2023.

Marvel Studios officially confirmed that 'Secret Invasion' will release in 2023 during its panel presentation at SDCC 2022. However, we already revealed it last year regarding its 2023 premiere.

During SDCC 2022, Marvel Studios announced that 'Secret Invasion' will release in Spring 2023, while also revealing a teaser for the series, which was exclusive to the audience at SDCC and is yet to be available online. The teaser confirmed that Cobie Smulders will reprise her role as Maria Hill. The teaser began with a conversation between Hill and Fury — he's been off-world for years ignoring her calls, but he's finally come back because he knows the threat is too great. But just how bad is it? In another scene, Fury is asking James Rhodes — aka War Machine — how well he knows his assigned protection as things between the two men become strained.

Marvel has described 'Secret Invasion' as a crossover event series that showcases a faction of shapeshifting Skrulls who have been infiltrating Earth for years.

The series stars Samuel L. Jackson in the role of Nick Fury, Ben Mendelsohn as Talos, Cobie Smulders as Maria Hill, Emilia Clarke as Skrull Queen Veranke (rumored), Olivia Colman, Kingsley Ben-Adir as the main villain, Killian Scott, Christopher McDonald, Dermot Mulroney as US President and Don Cheadle as James Rhodes (War Machine). Kyle Bradstreet has written the script, with Thomas Bezucha and Ali Selim as directors.