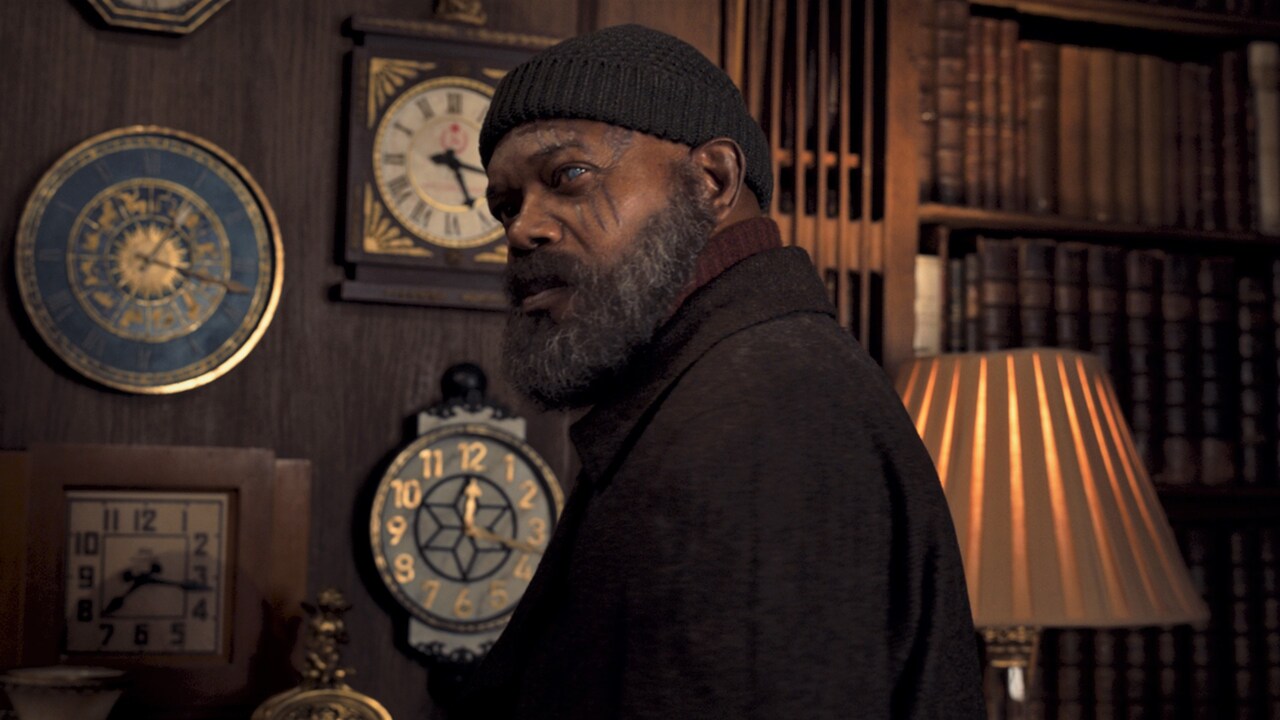 The premiere date for the upcoming Marvel Studios series, Secret Invasion has been officially revealed by the official Disney+ website's page for the series. MCU Phase 5 series, 'Secret Invasion' will release on June 21, 2023, on Disney+, worldwide.

Marvel has described 'Secret Invasion' as a crossover event series that showcases a faction of shapeshifting Skrulls who have been infiltrating Earth for years.

The release date seems to be accurate and confirms the ongoing rumor of the series moving from Spring to Summer 2023. FYI, Secret Invasion was first planned to release in late 2022, which got postponed to early 2023 then Spring 2023 and finally we have got the early summer release date for the Nick Fury-led series.

Below is the screenshot from the Disney+ website, which confirms the Official release date of the series: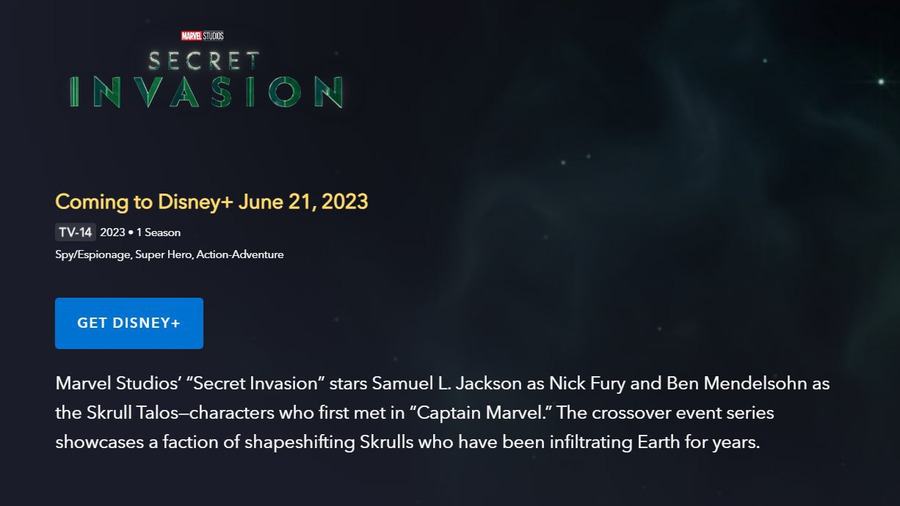 The first trailer for the series was released last year during the Disney D23 Expo event. The trailer confirmed that Cobie Smulders will reprise her role as Maria Hill. The trailer began with a conversation between Hill and Fury — he's been off-world for years ignoring her calls, but he's finally come back because he knows the threat is too great. But just how bad is it? In another scene, Fury is asking James Rhodes (Don Cheadle) — aka War Machine — how well he knows his assigned protection as things between the two men become strained. The trailer also gave us the first look at Emilia Clarke, but her character is yet to be revealed officially.

The series stars Samuel L. Jackson in the role of Nick Fury, Ben Mendelsohn as Talos, Cobie Smulders as Maria Hill, Emilia Clarke, Olivia Colman, Kingsley Ben-Adir as the main villain, Killian Scott, Christopher McDonald, Dermot Mulroney as US President and Don Cheadle as James Rhodes (War Machine). Kyle Bradstreet has written the script, with Thomas Bezucha and Ali Selim as directors.