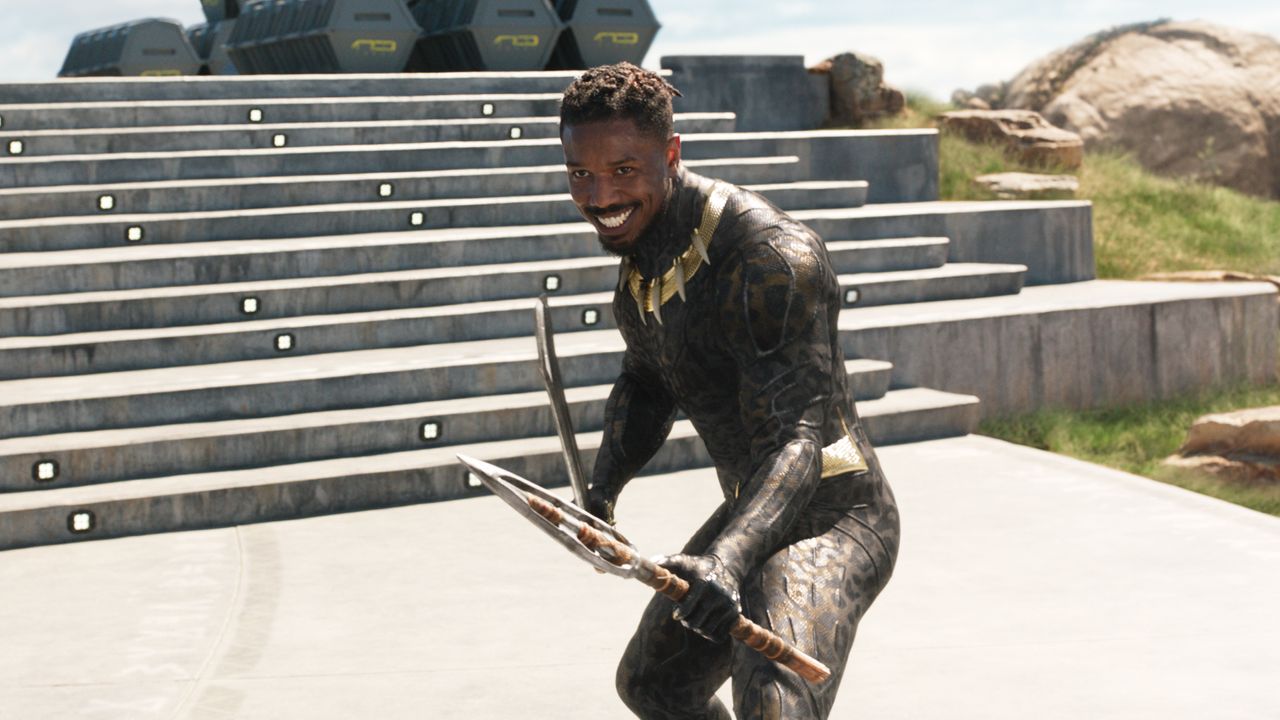 Michael B. Jordan is all set to return as Killmonger in the upcoming Black Panther 2. However, the significance of his role is not yet confirmed as the character died in 2018's Black Panther movie.

Black Panther 2 has gone through multiple changes after the unfortunate death of Chadwick Boseman, who played King T'Challa aka Black Panther in the MCU. Reportedly, the film's script was changed more than five times to accommodate this huge loss.

The fresh rumor emerges from Twitter user GreatPhase, who claimed that Killmonger will appear in the ancestral plane, where he will have a conversation with Letitia Wright's Shuri. This scene also indicates that the heart-shaped herb survived after the first film, whose fluid is used to meet the ancestor's spirit in Ancestral Plane.

However, this scene also raises many questions like why Shuri has taken the herb's fluid and why she is meeting with Killmonger aka Erik Stevens aka N'Jadaka. As previous rumors have indicated, Shuri is taking up the mantle of Black Panther, she would probably meet her father King T'Chaka, who was a Black Panther, or King T'Challa, whose disappearance from Wakanda or Death is likely to be explained in the film. However, N'Jadaka (Killmonger) also became the king of Wakanda and Black Panther for a short time, which makes it possible for him to present in Ancestral Plane after his death, and then Shuri to meet him.

In the comics as well, Shuri trains hard with her older brother T'Challa, so that she can become Black Panther when the day arrives. This is likely the explanation that will be given in the film about Shuri taking up the mantle as she was chosen by King T'Challa to be the next.

Namor is also arriving in the MCU and he is rumored to be a villain in the film. The film will reportedly follow the story of the war with Atlantis. In the comics, Shuri, as Wakanda's queen, was involved in treaty negotiations with Namor, who offered to end the war between their two nations in exchange for refuge in Wakanda whenever he wanted. T'Challa was first offered this pact, which he refused. Shuri, like her brother, declined Namor's offer, explaining that the fight between the two nations was not an ordinary war and that the fate of both Wakanda and Atlantis was at stake; in the end, one of them would face ultimate devastation.

'Black Panther: Wakanda Forever' is currently in post-production and will release on November 11, 2022.

Directed by Ryan Coogler from a script by Coogler and Joe Robert Cole, the film also stars Martin Freeman, Winston Duke, Angela Bassett, Lupita Nyong'o, Danai Gurira, Daniel Kaluuya, Tenoch Huerta, Michaela Coel, Dominique Thorne, and Florence Kasumba.