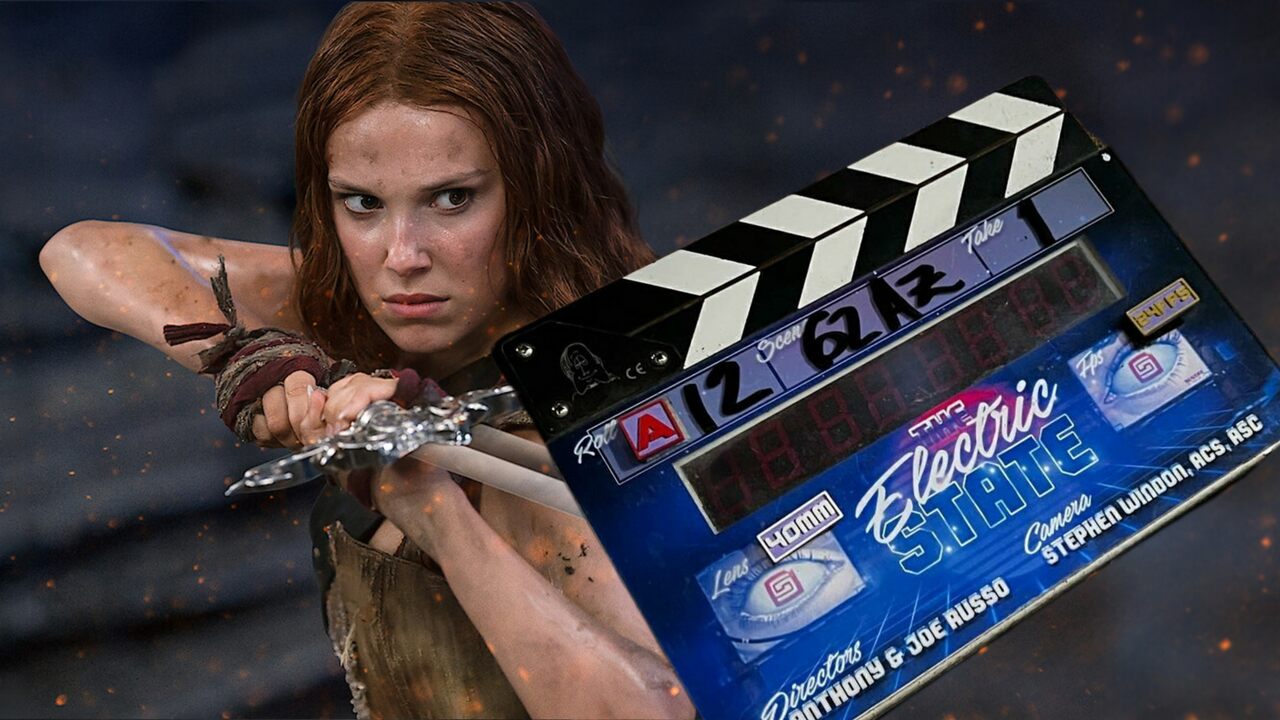 Millie Bobby Brown's upcoming Netflix film, The Electric State has officially wrapped up filming this Wednesday in Atlanta, Georgia. The sci-fi adventure directed by the Russo brothers began filming on October 5, 2022.

Russo brothers along with a few cast members including Millie and Chris Pratt confirmed the production wrap via their social media accounts. Russo brothers thanked the amazing cast and crew via their production company AGBO for their work and contribution to the project, while sharing some behind-the-scenes pictures of them.

Based on the graphic novel of the same name by Simon Stålenhag, 'The Electric State' follows a runaway teen Michelle (Brown), and her yellow toy robot as they travel west through a strange USA in the mid-1990s, where the ruins of massive battle drones litter the landscape, heaped together with the discarded trash of a high tech consumerist society in decline. As their car approaches the continent's edge, the world outside the window appears to be unraveling faster and faster, as if the hollow core of civilization has finally caved in somewhere beyond the horizon.
View this post on Instagram

The movie also has a star-studded cast that includes Chris Pratt as Keats, Ke Huy Quan, Stanley Tucci, Jason Alexander, Woody Norman, and Martin Klebba. The voice-only cast of the film has Brian Cox, Jenny Slate, Giancarlo Esposito as Marshall, Anthony Mackie, and Billy Bob Thornton.

Christopher Markus and Stephen McFeely have written the screenplay based on the book of illustrations by Swedish artist Simon Stålenhag. Anthony Russo and Joe Russo directed the film while also producing through AGBO film. Also, the executive producers are Russell Ackerman, Chris Castaldi, Mike Larocca, Andy Muschietti, Barbara Muschietti, Patrick Newall, Jake Aust, Geoff Haley, and Jeff Ford.

The film was first announced in December 2017, when the Russo brothers acquired the rights to the graphic novel. They currently have plans to develop other spin-offs set within the larger world of The Electric State.

'The Electric State' will reportedly have a theatrical run before its Netflix premiere. The Electric State is scheduled to release on January 3, 2024, in theaters, and then move to Netflix, a few weeks later.