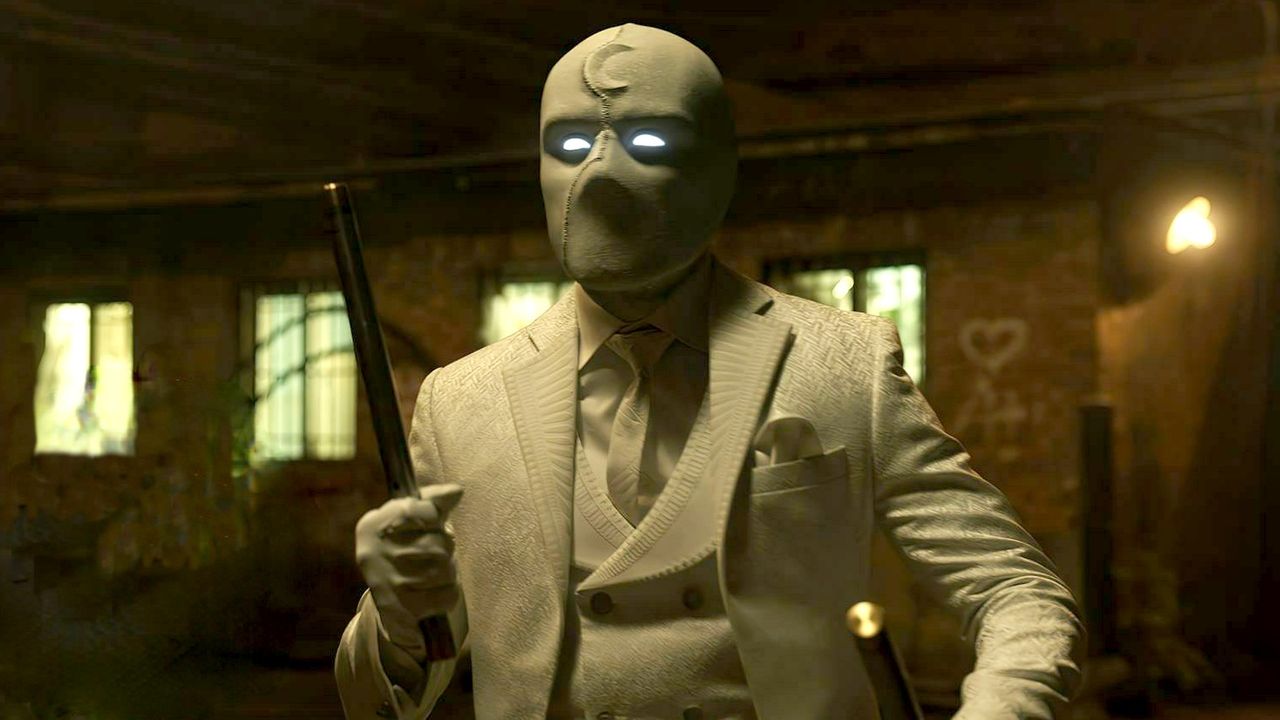 Upcoming Disney+ series, 'Moon Knight' has debuted a new look which shows the new Marvel superhero in a beige color suit (Mr. Knight - a Moon Knight personality) with his superhero mask. Apart from the new look, Kevin Feige shared a few details about the MCU series, which will certainly excite the fans eagerly waiting for it.

The first trailer released for the show already indicated that it will be different from any traditional MCU films or shows previously released. It hinted at more violence and blood, making it of a darker tone. Now, in an interview with Empire Magazine, Marvel Studios President, Kevin Feige confirms that the upcoming series is going to be brutal and loud and will be different from any of the previously released shows. He also said that he is not going to pull back any of those violent action scenes, and this show will be different as it is Moon Knight. Below is the complete statement.

"He's brutal. It's been fun to work with Disney+ and see the boundaries shifting on what we're able to do. There are moments when Moon Knight is wailing on another character, and it is loud and brutal, and the knee-jerk reaction is, 'We're gonna pull back on this, right?' No. We're not pulling back. There's a tonal shift. This is a different thing. This is Moon Knight." Previously we wrote how Moon Knight can be a game-changer for Disney+ and Marvel.

In the same interview, the actor playing the titular character Oscar Isaac confirmed that Moon Knight is a limited series and talked about Moon Knight's mental condition and if Marvel is taking a risk. "It is risky," admits Isaac. "He's an obscure hero, and the things we're dealing with are very different. But because it's a limited series, rather than a movie, the pressure isn't there to make sure the opening weekend is massive. We're able to take more risks, to bring that experimental quality on a huge scale."

Moon Knight is a violent character that suffers from a dissociative identity disorder. Moon Knight, unlike other superheroes, is willing to mercilessly attack and injure his opponents and has even killed them by ripping off their faces or carving crescents on their foreheads in the comics. Moon Knight's bloodied hands aren't the only thing that sets him apart from the rest of the MCU – his power set is related to an Egyptian deity, Khonshu. And it appears that the show will deal gently with Moon Knight's mental health problem.

The series follows Steven Grant, a mild-mannered gift-shop employee who suffers from blackouts and flashbacks to another existence. Steven realizes that he suffers from dissociative identity disorder and shares a body with mercenary Marc Spector. As Steven/foes Marc's close in on them, they must manage their complicated identities while being plunged into a dangerous mystery among Egypt's great gods.

Moon Knight stars Oscar Isaac as Steven Grant/Marc Spector/Moon Knight, Ethan Hawke as Dr. Arthur Harrow, May Calamawy as Layla, Gaspard Ulliel as Anton Mogart/Midnight Man, and Lucy Thackeray as Donna. Mohamed Diab and the team of Justin Benson & Aaron Moorhead directed the episodes. Jeremy Slater is the head writer, and Kevin Feige, Louis D'Esposito, Victoria Alonso, Brad Winderbaum, Mohamed Diab, Jeremy Slater, and Oscar Isaac are the executive producers. Grant Curtis, Trevor Waterson, and Rebecca Kirsch serve as co-executive producers.

'Moon Knight' will begin streaming on March 30 on Disney+, worldwide. Below is the Empire Magazine Cover and the first look revealed today.

Source: Empire