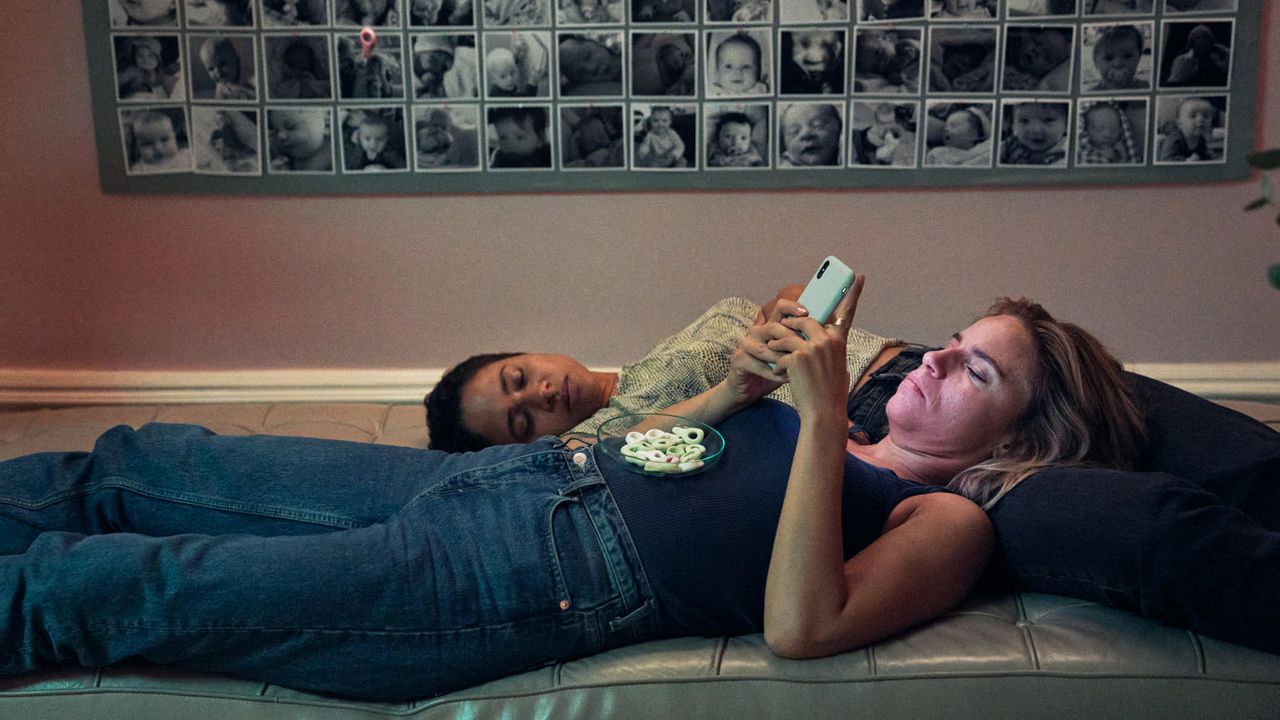 Netflix has announced a new Danish-language Netflix series Baby Fever, starring Josephine Park in the leading role. The six-part romantic comedy-drama revolves around fertility doctor Nana (Josephine Park) and the patients she meets and treats.

When Nana inseminates herself in a drunk state with a very special portion of sperm – namely her ex-– boyfriend's she sets off a chain reaction of both major and minor catastrophes. This rash decision results in a pregnancy, and Nana now has to find out how to explain her condition – which she can't hide forever – while also winning back her ex-boyfriend and long-lost love. The problem is that he doesn't appear to be especially interested in reuniting with Nana. Nana's secret pregnancy allows her to see her clients in a new perspective, but as her lies get larger, it becomes increasingly difficult for her to navigate them, and for the first time in her life, Nana must confess the truth - and possibly reveal a secret that could end up costing her everything.

"We instantly fell in love with this project. It touches on important universal themes about making difficult choices, parenthood, and love," said Jenny Stjernstromer Bjork, Director Nordic Original Series. "We are also happy to team up with the talented Amalie Næsby Fick and Nikolaj Feifer and continue the great collaboration with Apple Tree Productions. We are looking forward to bringing this show to Netflix with this amazing team."

"Baby Fever is a personal, comic, hard, surprising story about fertility treatment that we ourselves have lacked. Being in the fertility treatment is insanely tough," said creators Amalie Næsby Fick and Nikolaj Feifer. "We know that because we've been through it ourselves. But it can also be an experience of hope and joy and laughter, it can throw one around in so many different emotions in such a short time. That's why we want to make a series where the drama and the comedy always exist together because that's our experience of a fertility process."

The cast includes Josephine Park (Doggystyle), Simon Sears (Shadow and Bone), Olivia Joof Lewerissa (DNA), Mikael Birkkjær (Borgen), Amelia Høy (Countdown Copenhagen), Tammi Øst (A Perfectly Normal Family), Emil Prenter, Thomas Levin (Borgen), Jesper Ole Feit Andersen (The Chestnut Man), Morten Jørgensen, Charlotte Munch (Anna Pihl), Anne Sofie Wanstrup and the Swedish actress Lisa Carlehed (The Emigrants).

Baby Fever, the six-part romantic comedy-drama is currently in production and is created by Amalie Næsby Fick and Nikolaj Feifer. The producer is Dorthe Riis Lauridsen and the executive producer is Piv Bernth from Apple Tree Productions. The series has six episodes and will launch on Netflix later this year.