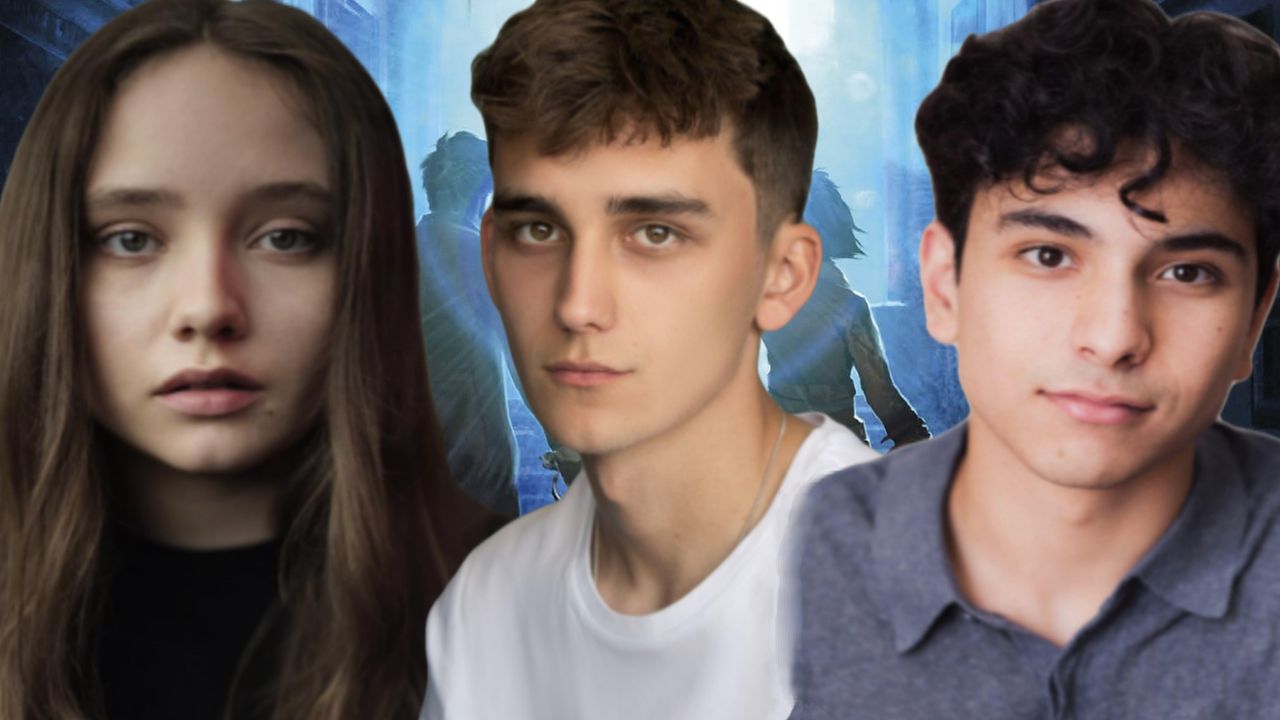 Netflix has officially revealed the full cast details for the upcoming Supernatural Detective Series 'Lockwood & Co,' which recently wrapped up filming in London (March 15).

The series is based on the best-selling books by Jonathan Stroud. The first season will have 8 episodes of 60-min each and will follow Lucy Carlyle, a young psychic investigator at the agency of Lockwood & Co., London's smallest psychic detective agency.

Ruby Stokes leads the cast as Lucy Carlyle alongside Cameron Chapman as Anthony Lockwood and Ali Hadji-Heshmati as George Karim. Lockwood & Co also stars Ivanno Jeremiah as Inspector Barnes, Morven Christie as Penelope Fittes, Jack Bandeira as Quill Kipps, Hayley Konadu as Flo Bones, Luke Treadaway as The Golden Blade, Ben Crompton as Julius Winkman, Rhianna Dorris as Kat Godwin, and Paddy Holland as Bobby Vernon.

Lucy Carlyle (Ruby Stokes), the newest member of Lockwood & Co. is 15 years old and is described as quick to start a fight. Lucy's strength is her ability to hear and empathize with others through touch.

Anthony Lockwood (Cameron Chapman), the leader of Lockwood & Co., is often referred to as just Lockwood. His gift is a keen "sight," that allows him to see ghosts and deathglows, the psychic residue left behind following a violent death. Lockwood takes pride in his abilities and is known for his quick but thorough approach to hauntings.

George Karim (Ali Hadji-Heshmati), Anthony's deputy, and quite cynical. He has a portly build and a slovenly demeanor. George is much more focused on research and preparation than the other two agents, and he prefers to wait longer between assignments. He rarely gets along with his fellow agent Lucy, but he has a strong romantic interest in Anthony Lockwood. He also has a strong attachment to a skull in a glass jar that he owns. A ghost has taken possession of the skull.

Last year, when the series began production, we revealed the lead characters part of the series. Among them, the only change is George Karim, who was George Cubbins in the books.

The series is set in London, where the most gifted teenage ghost-hunters embark nightly into risky combat with deadly ghosts; one agency stands out among the many corporate, adult-run agencies: a little startup managed by two teenage boys and a newly arrived, extremely psychically gifted girl, a renegade trio destined to solve a mystery that will change the path of history: Lockwood and Co.

Complete Fiction is producing the series with Rachael Prior, Nira Park, and Joe Cornish as executive producers. Joe Cornish, alongside writing the script, is also directing the series. Ed Hime, Kara Smith, Joy Wilkinson are also writing the screenplay based on the novels by Jonathan Stroud.