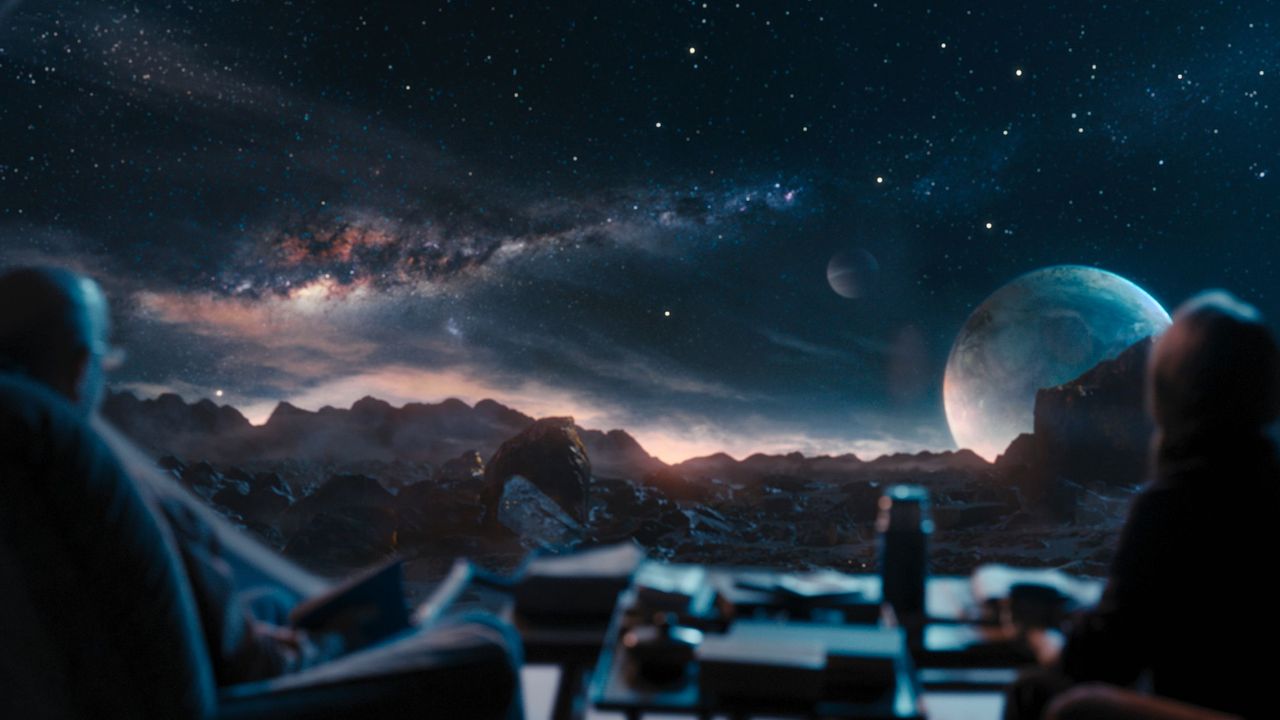 Prime Video, Amazon Web Services (AWS), satellite services providers SES, and Intelsat "beamed" the first episode of the new sci-fi series Night Sky from Legendary Television into outer space, marking the first-ever intergalactic premiere for a TV series.

Intelsat and SES used AWS upgraded cloud infrastructures to securely receive a pre-release of the first episode, and they used their massive ground stations and geostationary satellite fleets to transmit the first episode 360 degrees into space. While broadcast signals from terrestrial stations are generally received and returned by satellites orbiting the Earth, this transmission will not and will instead continue to the outer reaches of the galaxy. In theory, this makes the broadcast available to everyone capable of receiving satellite signals 384,000 kilometers from Earth and beyond – the equivalent distance between Earth and the Moon.

Not only is this the furthest distance that a TV series has been purposely distributed, but it also makes Prime Video the first streaming service to distribute its content directly into space.

Co-stars Chai Hansen and Kiah McKirnan virtually welcomed viewers to the intergalactic experience and encouraged anyone in the audience to tune in to the show. The broadcast will occur in Ku- and C-band, common frequencies for satellite TV, media distribution, and communications.

"Night Sky is all about appreciating both the magical and the mundane in our everyday world. To be able to share this poignant story and amazing performances with those in the larger universe seems like the perfect way to launch this show," said Vernon Sanders, Amazon Studios TV Head. You can read our Night Sky Series Review.

Spanning space and time, "Night Sky" follows Franklin and Irene York, a married couple who discover a chamber buried in their backyard years ago that leads unexpectedly to a strange and deserted planet. Since then, they've carefully protected their secret, but when an impenetrable young man, Jude, enters their lives, the Yorks' peaceful existence is suddenly upended... and the strange chamber they believed they knew so well turns out to be far more than they could have envisioned.

Night Sky is a co-production of Amazon Studios and Legendary Television (Carnival Row, Paper Girls) and is created and co-executive produced by Holden Miller, with Daniel C. Connolly serving as showrunner and executive producer. Mosaic's Jimmy Miller and Sam Hansen serve as executive producers, along with Emmy- and BAFTA Award-winner Philip Martin (The Crown).