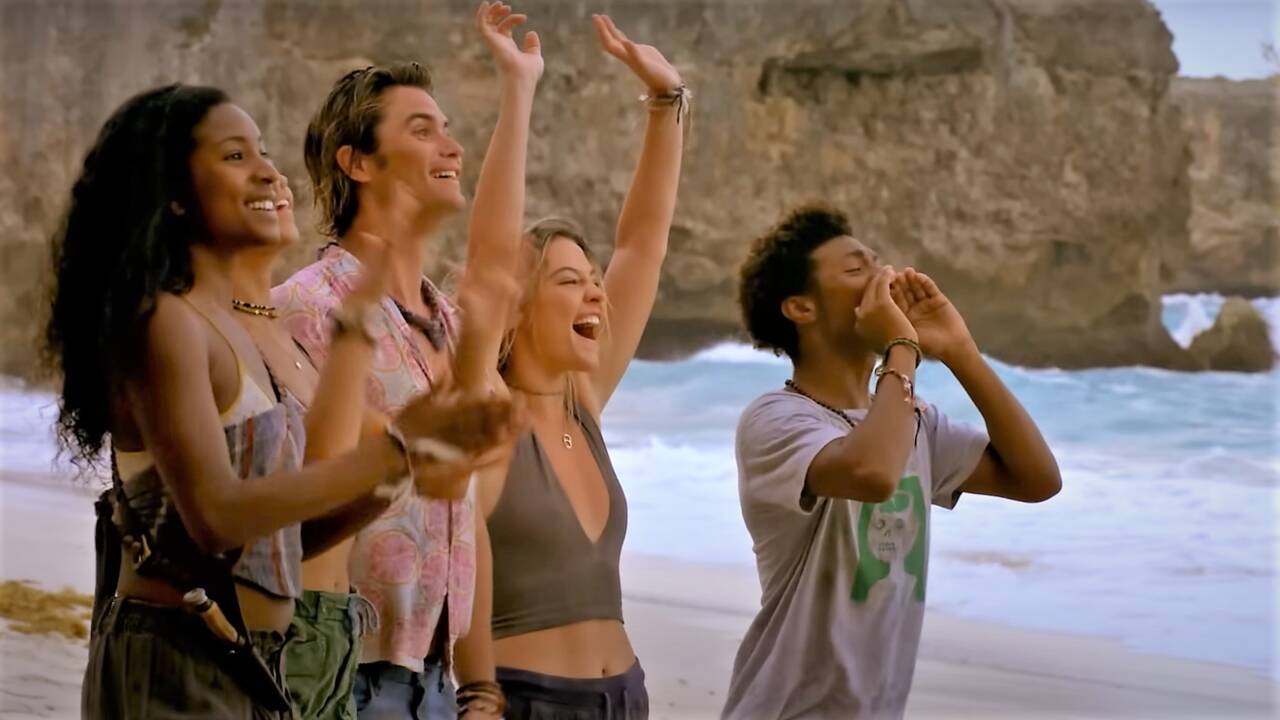 Back in September during the TUDUM global fan event, Netflix quashed all the possibilities of Outer Banks' third season releasing this year. Netflix revealed a teaser trailer and confirmed that the show will return sometime next year.

Although seeing the production timeline it wasn't hard to guess that it won't be able to make it to this tight deadline, however, fans still had high hopes to see it by the end of December 2022. 'Outer Banks' Season 3 wrapped up production in September 2022.

During the TUDUM global fan event, Netflix revealed the first teaser trailer for the show along with confirming that it will return next year. Seeing the past seasons' schedule, 'Outer Banks' Season 3 can be expected to release in March or April 2023. The first season of the show was released in April 2020, so the chance of the third season releasing in April 2023 is very high.

The teaser (watch below) shows stunning footage of island beaches with a voiceover from our hero John B who says "Pops always said nothing good comes easy; nothing worthy is given. The question is what are you willing to do to win? How far will you go to get your treasure?"

At the end of Season 2, Rafe (Drew Starkey) recovers the Cross by shooting Pope (Jonathan Daviss), who leaps overboard with Cleo (Carlacia Grant); they board the lifeboat, followed by Kiara (Madison Bailey) and JJ (Rudy Pankow), who regains consciousness; the Pogues depart, landing on a remote island in the Caribbean named "Poguelandia." The Sheriff's office is looking into their disappearance. Limbrey meets Big John (Charles Halford), who is still alive and promises to assist her provided she helps John B (Chase Stokes). According to Netflix, there's a game-changing revelation that will shake up everything for the upcoming third season.

Series creators Jonas Pate, Josh Pate, and Shannon Burke are the showrunners and executive producers of the third season of "Outer Banks." The coming-of-age series stars Chase Stokes, Madelyn Cline, Jonathan Daviss, Rudy Pankow, Madison Bailey, Carlacia Grant, Austin North, Drew Starkey, Deion Smith, and Charles Esten, all reprising their roles in season 3, and also Grant has been promoted to series regular.

Season 2 of "Outer Banks" follows a group of local teenagers, the "Pogues," as they struggle to come to terms with the murder of their friends after a treasure hunt goes bad. However, they quickly learn that John B and Sarah are on the run in the Bahamas and back on the hunt for gold, while the stakes for the rest of the Pogues are swiftly rising at home. When a newly discovered secret reunites the squad for a new mission in unexplored waters, a stunning $400 million is on the line.