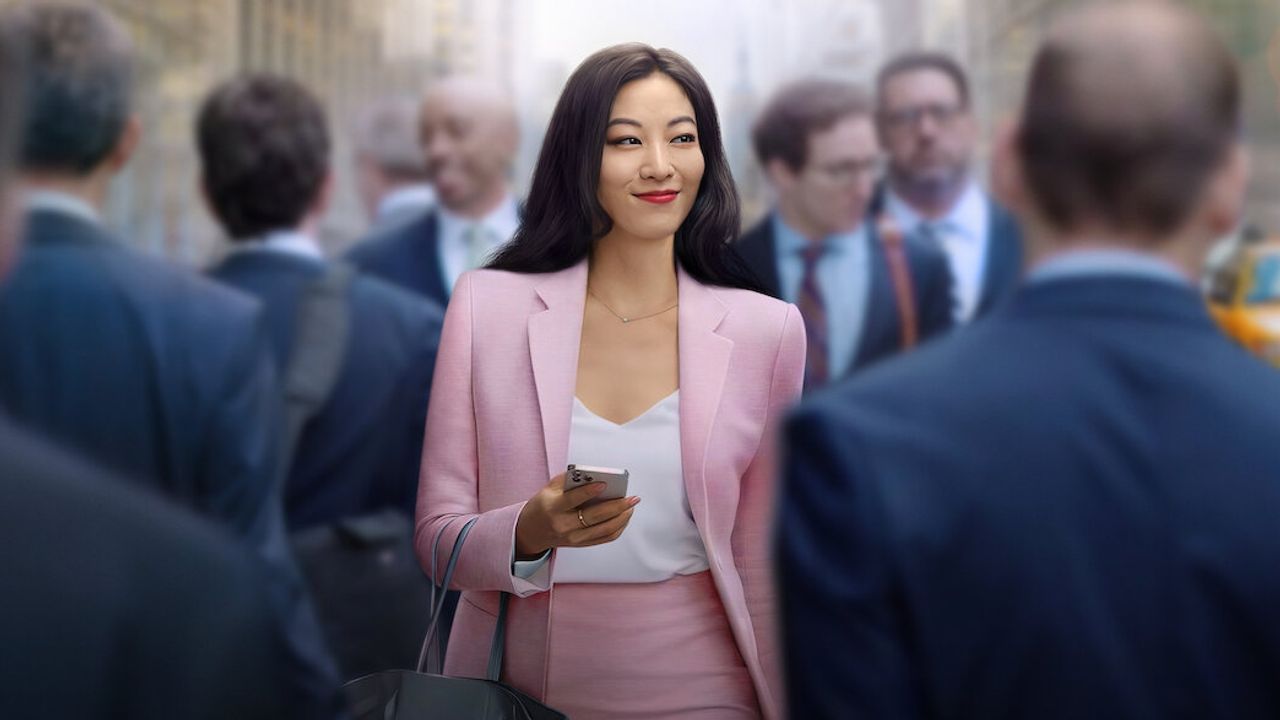 Ingrid's character is that of a hard-working woman. She is extremely devoted to her professional life that sometimes it wasn't hard to notice that she feels lonely. Ingrid just wanted one thing, to become a partner. She handled huge companies like Sun Corp at Parsons and didn't step back from devoting extra time to her job. She once worked sixty hours non-stop just to save a deal. Ingrid works at Mergers and Acquisition and likes talking about philosophy and physics. This can be clearly seen at the beginning of the episodes as they were either introduced by a law of physics or some philosophy.

Six years before, she met a guy at her friend's wedding. They both experienced 'love at first sight' and decided not to tell each other their names as the boy was going to London the next day. Ingrid meets the same guy at her office, Jeff Murphy. He was transferred from London and to her utter disappointment, he didn't even remember the night they had spent together. Days passed by, and Ingrid came to like Nick, but it wasn't the same thing she shared with Jeff. This 'mindfucker', just like Rachel (Ingrid's friend) describes him used to play games with our innocent hard-working girl.

A corporate law firm setting, a hard-working lawyer, many companies coming for legal battles, and romances. These are the few words that'll be able to sum up "Partner Track" for the audience thinking to watch it. The vocabulary used in the initial episodes and the speed of dialogue delivery was too fast.

Based on the novel by Helen Wan, Partner Track has many colors which blend well initially. It was difficult to guess how the series will end as many things were going on. There is Ingrid's romance and the big mistake that she made up.

Mixing office drama with romance is a good idea and with the series being adapted from a book, it becomes pretty clear how the office romance theme is gaining momentum in the present day. In Partner Track, the same thing could not be seen as the plot was unnecessarily exaggerated, and felt that Ingrid's life could have been shown in a better manner. Her character had so much potential, and the creators failed to show that on the screen.

In my opinion, 'Partner Track' had a great start but, it felt dull in between. Throughout the 45-minute-long ten episodes, a lot has been happening. The different colors of the series started mingling up, and in the end, everything was just a huge mess. The actors clearly showed their acting skills, but the plot failed to do justice to their hard work. If 'Partner Track' would have been adopted as a film instead of a series, it would have been a better watch as the things wouldn't have been exaggerated this much. Also, the film would have the potential to keep the viewers attracted to the screen, unlike the series.

Final Score – [6.5/10]
Reviewed by - Riya Singh
Follow @_riyasinghhh_ on Twitter