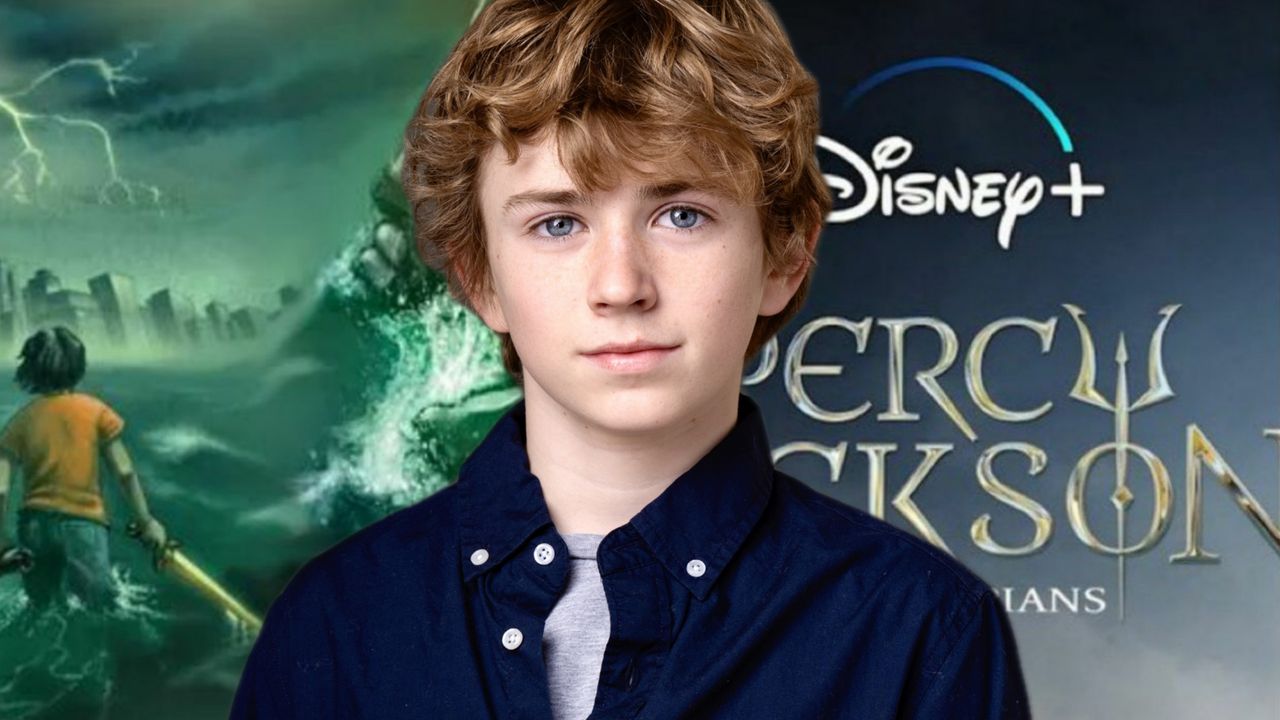 The first casting announcement from 'Percy Jackson and the Olympians' TV Series at Disney+ has officially been revealed. The Adam Project breakout Star Walker Scobell has joined the series in the leading role of Percy.

Scobell played the younger version of Ryan Reynolds' character, Adam in the Netflix movie which became a big hit. He recently wrapped filming on Paramount Pictures' Sci-Fi movie, Secret Headquarters.

"We were fortunate enough to audition Walker months before that movie came out, but the film only confirmed what we already knew about his talent. It was obvious to me and the rest of the team that Walker had the perfect mix of comedic timing, sweetness, rebelliousness, snark, and heroism to embody our hero Percy Jackson," said Rick Riordan, author of the 'Percy Jackson and the Olympians' novels and executive producer of the series.

Rick confirmed that Walker was cast for this role on January 28, and he personally delivered the news via a Zoom call. Walker is a huge fan of the books, having read all of them up to and including The Trials of Apollo. He already has a Camp Half-Blood T-shirt. "He was completely unaware that I would be participating in this Zoom call. He had no idea the call was to inform him that he had received the part. He was only wearing the shirt to show his support for the show, and his surprise was genuine," wrote Rick on his blog.

'Percy Jackson and the Olympians' TV Series, whose first season will be based on The Lightning Thief novel, will begin filming on June 1 in Vancouver, Canada.

Previously, we exclusively revealed the directors involved in the first season. Anders Engstrom and Jet Wilkinson joined James Bobin, who is directing the pilot of the series. We also reported that casting for the trio is complete, but since we didn't have any names, we tagged it as a rumor then.

Rick Riordan and Jonathan E. Steinberg have written the screenplay based on Riordan's novel series "Percy Jackson and the Olympians." Riordan has already confirmed the three characters who will be appearing in the series - Percy, Annabeth, and Grover.

Steinberg and Dan Shotz serve as executive producers alongside James Bobin, Rick Riordan, Bert Salke, Jim Rowe, Rebecca Riordan, Monica Owusu-Breen, and Gotham Group's Ellen Goldsmith-Vein, Jeremy Bell, D.J. Goldberg. 20th Television and Walt Disney Studios are the studios behind the series.