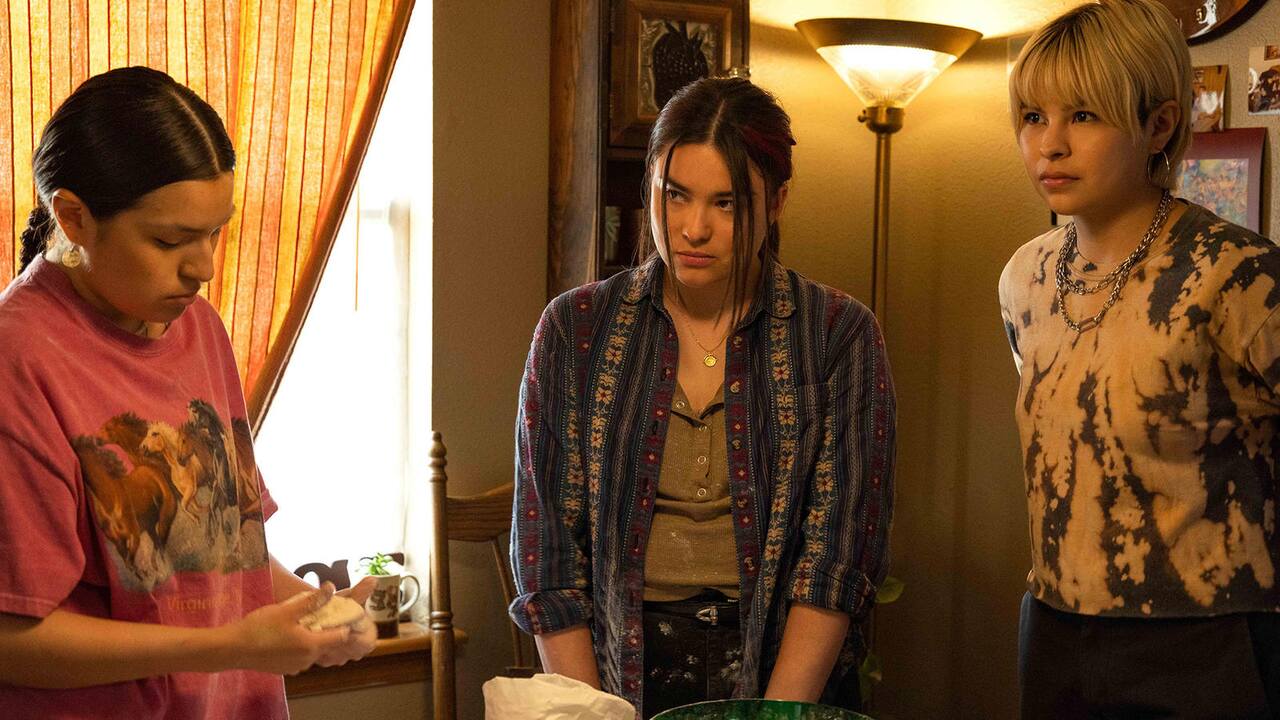 After impressing everyone with its cheeky sense of humor in the first two seasons, the third season of FX's comedy series Reservation Dogs is gearing up to return to action as filming is scheduled to begin this Spring.

'Reservation Dogs' Season 3 will begin filming on March 20, 2023, in Tulsa & Okmulgee, Oklahoma, which will take almost three months to officially wrap up on June 9, 2023. Sydney Freeland, Sterlin Harjo, and Blackhorse Lowe will return to direct the episodes of the third season of the Hulu series.

The third season returning cast includes Devery Jacobs as Elora Danan Postoak, D'Pharaoh Woon-A-Tai as Bear Smallhill, Lane Factor as Cheese, Paulina Alexis as Willie Jack, Elva Guerra as Jackie, and Zahn McClarnon as Officer Big.

In Season 2, The Rez Dogs' grief over the loss of their friend has been exacerbated by the quartet being split up and scattered, and missing each other. The "California dream" does not pan out as planned, leading to feelings of disappointment and rejection. While they cope with humor, they are also facing increasingly grownup issues. As they continue to try to figure out their life, financial and family responsibilities arise.

In the final episode of Season 2, Daniel's letter reveals that Daniel wanted to drive to California and see the ocean with his crew: Bear, Willie Jack, Elora, and Cheese, while he was in love with Elora. Willie Jack asks Cheese to lead a prayer, and he speaks passionately about Daniel. Daniel joins them as a spirit in the sea, crying and hugging. They are bonded by their feelings for one another. When they are finished and return to the shore, Elora informs them that they must return the car to Kenny. The second season ended with Bear telling the others that he was not going back.

Season 2 of Reservation Dogs premiered on August 3, 2022, on FX on Hulu. Just like the first season, 'Reservation Dogs' Season 2 was able to get high praise from the critics with an approval rating of 100%, with an average score of 8.9 out of 10 on Rotten Tomatoes. The series also received a nomination for Best Comedy Series at Critics Choice Awards 2023 but lost to ABC's Abbott Elementary.

Seeing the pattern of the previous two season's releases, 'Reservation Dogs' Season 3 is likely to release in August 2023.

Created by Sterlin Harjo and Taika Waititi, the series follows four Indigenous youths in rural Oklahoma as they spend their days committing and battling crime. Following the loss of their friend Daniel one year prior to the events of the series, the gang struggles with the urge to go to California, as Daniel had wanted. But first, they must wrap up loose ends in their lives and communities and prepare to go.