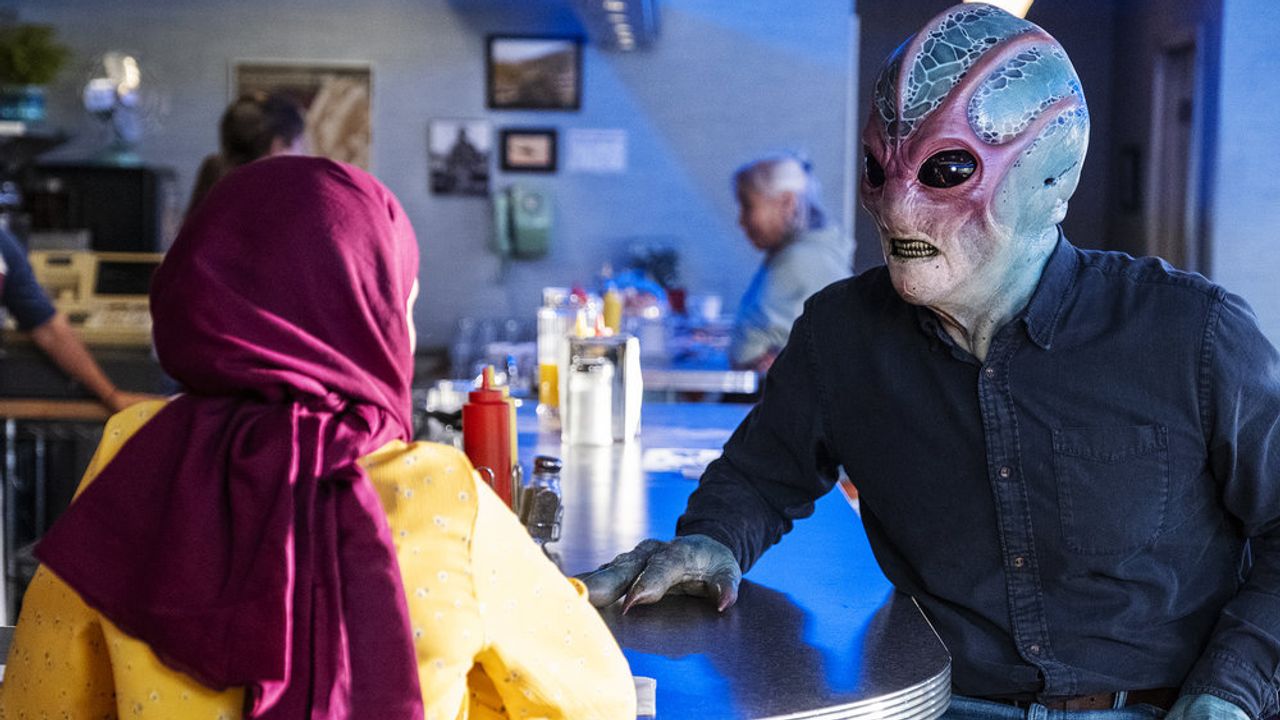 The sci-fi and comedy series, 'Resident Alien' has been officially renewed for a third season at SYFY. The first part of the second season which premiered in January this year was again a big hit on the cable network, just like the first season.

The sci-fi comedy series ranks among the top 15 most-watched cable series and top 5 cable dramas this year, with 2.3 million viewers in L+7. It has over 11 million viewers throughout all airings.

The second part of Resident Alien Season 2 will premiere on August 10, 2022. The 16-episode second season was divided into two parts of eight episodes each. 'Resident Alien' Season 3 will have 12 episodes, which is the second highest episode count among the three seasons. The first season has 10 episodes.

Based on the comic book of the same name by Peter Hogan and Steve Parkhouse, 'Resident Alien' follows an alien who crash-lands on Earth, kills, and takes the identity of a pathology physician on vacation. He is asked to do an autopsy on the town's doctor, who died in unusual circumstances. He struggles with the moral dilemma of his undercover mission while simultaneously coping with a 9-year-old boy who suspects him of being an alien.

Season 2 cast includes Alan Tudyk as the titular alien, Sara Tomko as Asta Twelvetrees, Corey Reynolds as Mike Thompson, Alice Wetterlund as D'Arcy Bloom, Levi Fiehler as Ben Hawthorne, Judah Prehn as Max Hawthorne, and Elizabeth Bowen as Liv Baker. In the 8th episode of Season 2, while the alien baby jumps into the lake, a mysterious man who ordered the first Harry to kill Dr. Hodges appears and shoots the current Harry, breaking the telepathic bond. Asta uses one of Harry's firearms to shoot the man.

Executive producer Sheridan from UCP, a division of Universal Studio Group, collaborated with Amblin TV and Dark Horse Entertainment has adapted Resident Alien for television. Mike Richardson and Keith Goldberg of Dark Horse, Justin Falvey, and Darryl Frank of Amblin TV also serve as executive producers. David Dobkin executive produced and directed the pilot. The film was executive produced and directed by Robbie Duncan McNeill.