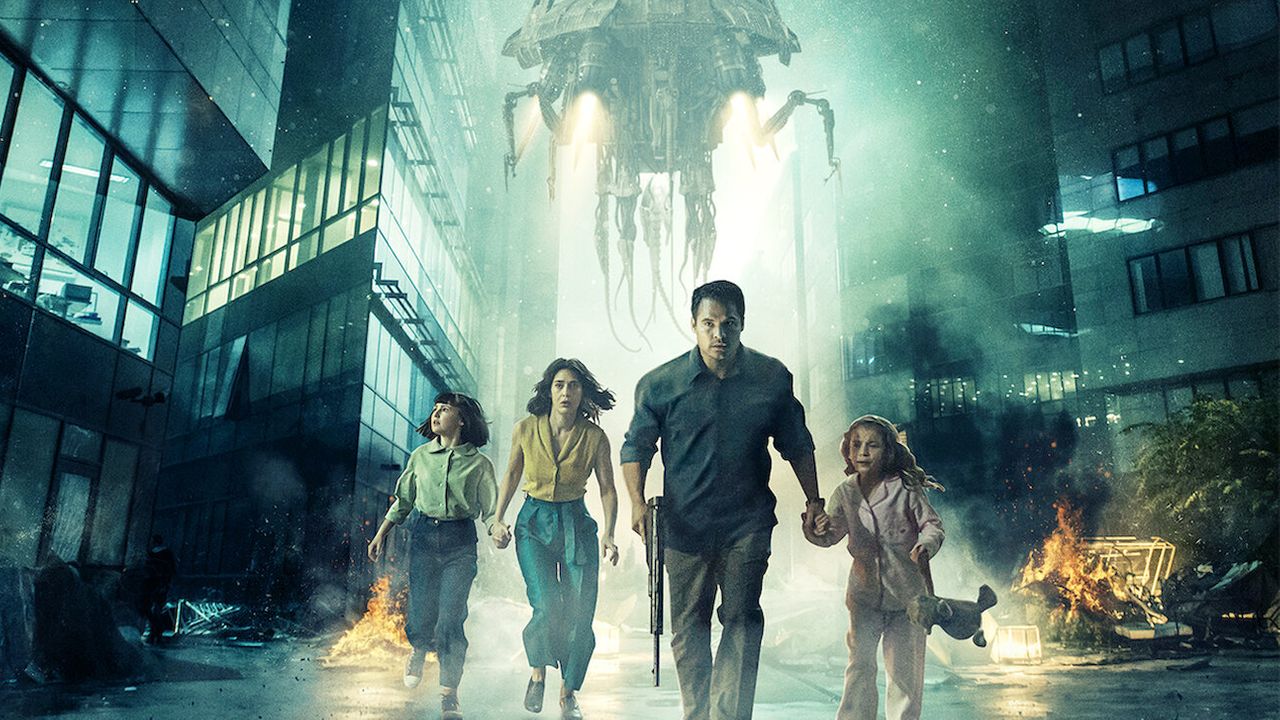 A sequel to the 2018 sci-fi action film 'Extinction' is reportedly in the works at Netflix. Directed by Ben Young and written by Spenser Cohen and Brad Kane, the 2018's film was released on July 27, 2018, on Netflix.

'Extinction 2' is rumored to have begun development recently, so no further details regarding the sequel are available as of now. However, there is a small chance that we might get an update or announcement during the Netflix Geeked week on June 7.

Extinction (2018) tells the story of a father who is troubled by nightmares of loss, but his nightmares prove to be more prophetic than paranoid when the planet is attacked by an alien invasion. As he tries to protect those he cares about, he finds a hidden strength that can keep them safe.

In the movie, Peter (Michael Peña) has recurring nightmares in which he and everyone he knows are exposed to horrific, alien invasion-like encounters with an unknown enemy. This strains his relationship with his wife, Alice, and their daughters, Hanna and Lucy. He unwillingly attends a clinic for psychiatric assistance, only to find another patient there who admits that he is having the same images and that the psychology would simply hide these experiences. This leads Peter to believe that his visions are of an upcoming invasion.

The ending of the film hinted at a sequel as the story seemed incomplete. In the final moments of the movie, David explains that he and a few other synthetics retained their memories to be ready for the inevitable return of humans. David tells, "This is not over. We'll be safe at our underground base for now. There we'll finalize our plans to take back our home. So be ready."

With the news of this sequel, we can finally hope to get some answers to a few mysteries from the first film. It will be interesting to see how many from the original cast will return in the second film.

Extinction (2018) stars Michael Peña as Peter, Lizzy Caplan as Alice - Peter's wife, Mike Colter as David, Amelia Crouch as Hanna, Erica Tremblay as Lucy, Israel Broussard as Miles, Lex Shrapnel as Ray, Emma Booth as Samantha - Ray's wife, and Lilly Aspell as Megan.

Extinction (2018) was originally produced by Universal Pictures and was set for a theatrical release, but later it was acquired by Netflix. The film was not able to impress the critics and neither the fans when it was released. It currently has an approval rating of 32% based on 25 reviews on Rotten Tomatoes and a 5.8/10 rating on IMDb. Recently, we included Extinction in part two of our Underrated list of Sci-Fi movies, which we publish every month. Extinction (2018) is a film that has the potential to surprise anyone and make them want more.