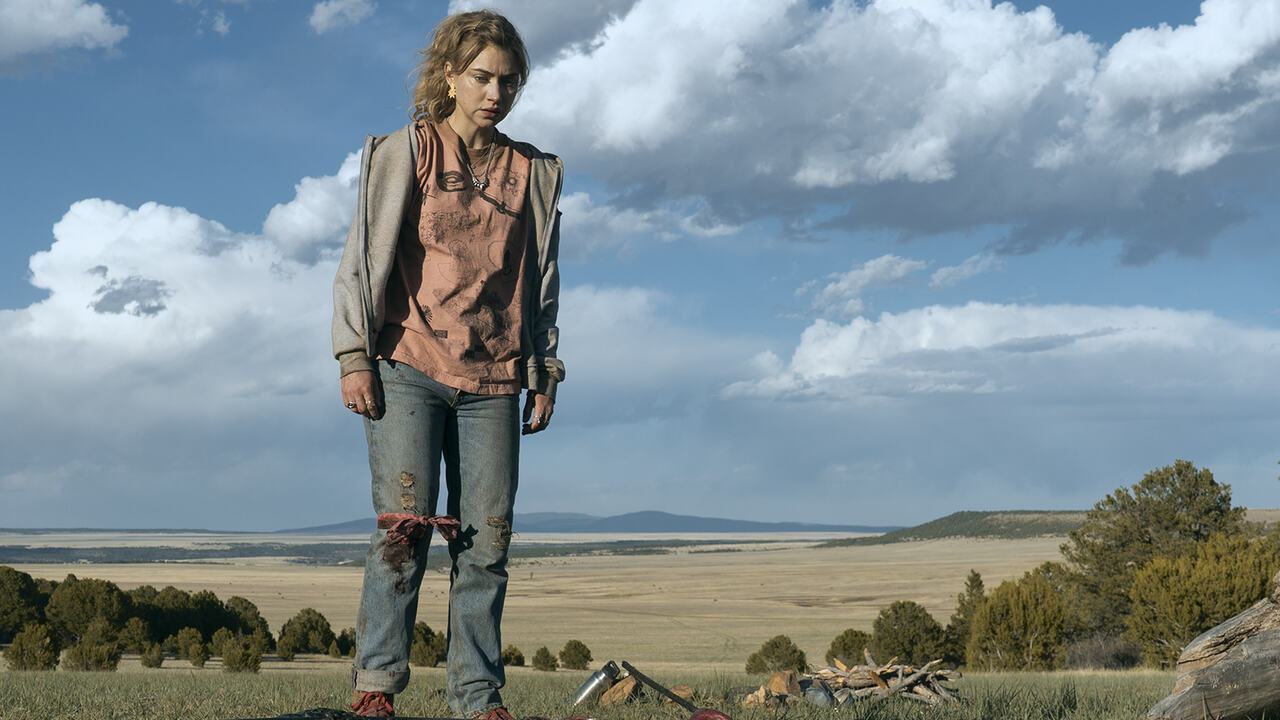 The filming schedule for Amazon's neo-Western and sci-fi series, 'Outer Range' has been officially revealed, and it is sooner than we expected. The eight-episode first season of this mystery sci-fi series premiered on April 15, 2022, on Prime Video, and it was renewed for the second season in October 2022.

'Outer Range' Season 2 will begin filming on March 14, 2023, in Albuquerque, New Mexico, and will also shoot in Las Vegas just like the first season. Season 2 will take more than three months to officially wrap up the filming on June 26, 2023. The episode count for the second season has not been confirmed.

Along with renewal news, Amazon also confirmed a change in the management of the series. Charles Murray took over as showrunner from Brian Watkins for Season 2, however, Brian will continue as an executive producer.

Seeing the production schedule, the second season will be premiere-ready by the end of 2023, but it seems unlikely that Amazon will release it this year. So, we can expect Outer Range Season 2 to release sometime in the first half of 2024 on Prime Video.

The first season ended with the reveal of Autumn's true identity, which made the series from a sci-fi drama to a mind-bending time-traveling thriller. We can expect the Second season to answer some of the most burning questions, like where did Amy go and how did she return as Autumn? Why Autumn didn't reveal her true identity to Royal or any of her family members? The fact that she is part of that family who doesn't seem to do any wrong with Amy raises more questions about her dispute and hatred for Royal. It's not easy to predict whether Season 2 will dive into the future of Abbotts or the past, but surely Amy/Autumn will remain the focus along with Royal, who has also time traveled once.

Outer Range stars Josh Brolin as Royal Abbott, Imogen Poots as Autumn (Abbott), Lili Taylor as Cecilia Abbott, Tom Pelphrey as Perry Abbott, Lewis Pullman as Rhett Abbott, Olive Abercrombie as Amy Abbott, Kristen Connolly as Rebecca Abbott, Tamara Podemski as Deputy Sheriff Joy Hawk, Noah Reid as Billy Tillerson, Shaun Sipos as Luke Tillerson, and Will Patton as Wayne Tillerson.

The first season follows Royal Abbott, a Wyoming rancher, fighting for his land and family, who discovers a mysterious black void in the pasture, following the arrival of a woman named, Autumn, a drifter with a connection to Abbott's ranch. While the Abbott family copes with the disappearance of their daughter-in-law Rebecca, they are driven further to the cusp when a rival family, the Tillersons, tries to take over their land.

Along with Watkins, executive producers are Brolin, Zev Borow, Heather Rae, Tony Krantz, and Plan B Entertainment for Amazon Studios. Dede Gardner, Ernest McNealey, Jeremy Kleiner, and Brad Pitt are executive producers for Plan B.