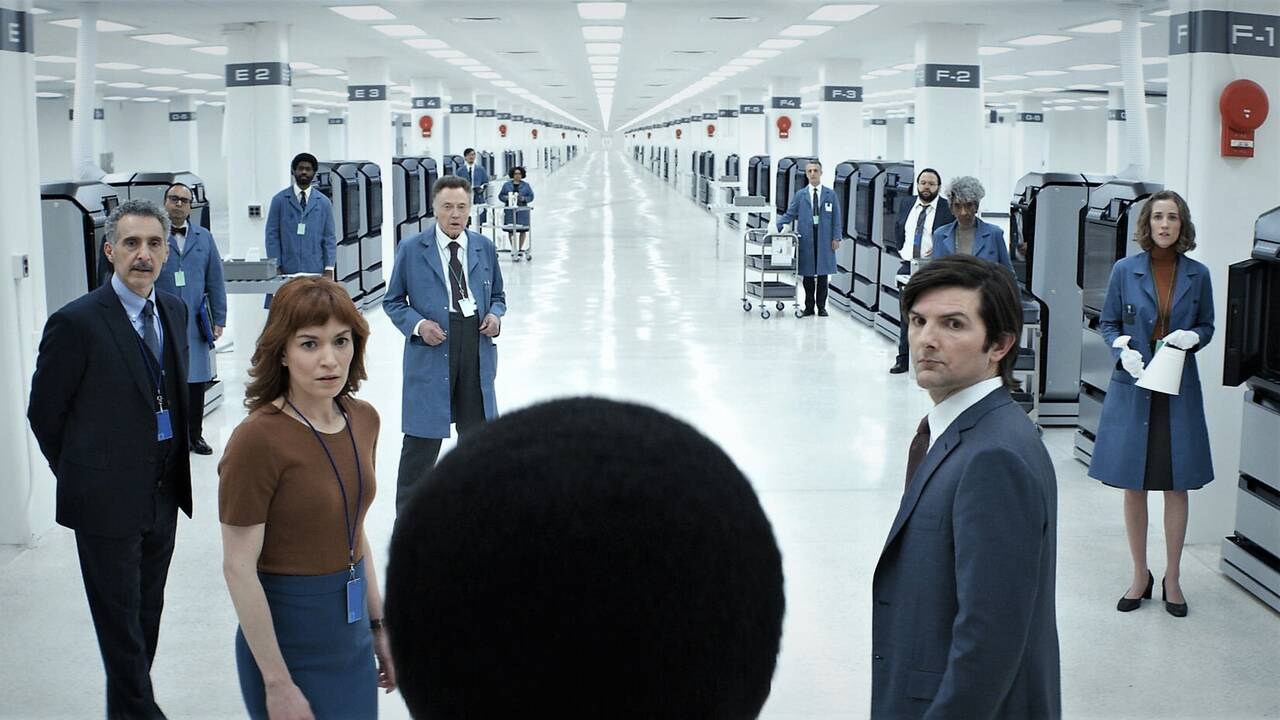 The hit sci-fi and psychological thriller series of Apple TV+ is gearing back to get into production. The official production schedule of the second season of Severance has been revealed, and it is as soon as this Fall.

'Severance' Season 2 will begin filming on October 03, 2022, in New York City and will also shoot in New Jersey. The filming will take more than seven months and is currently expected to wrap up on May 12, 2023.

The first season of the series premiered on Apple TV+ on February 18, 2022, and days before the finale, it was officially renewed for a second season. It was lauded by reviewers and audiences alike for its cinematography, production design, musical score, plot, and performances (especially Scott). At the 74th Primetime Emmy Awards, the series got 14 nominations, including Outstanding Drama Series and acting nominations for Scott, Turturro, Walken, and Arquette.

In the series, Mark Scout (Adam Scott) oversees a team at Lumon Industries whose employees have undergone a severance process that surgically separates their memories between their work and home life. This ambitious experiment in "work-life balance" is thrown into question when Mark finds himself at the center of a mystery that will drive him to confront the true nature of his career... and of himself.

In the first season finale of Severance, Cobel rushes to the gala and tries to prevent Helly from giving his prepared address. Milchick enters the security office and cuts his way through the improvised constraints Dylan had installed on the door. Before being tackled by Natalie, Helly enters the stage and tells the audience about the innies' subjection and torture. Irving comes to Burt's residence only to discover that he is already in a relationship, prompting him to angrily knock on Burt's door. Mark discovers a photo of his and Gemma's wedding and runs to tell Devon, but can only scream "She's alive!" before Milchick hits Dylan, deactivating the overtime contingency and restoring the three to their outie state.

'Severance' stars Adam Scott as Mark Scout, Zach Cherry as Dylan George, Tramell Tillman as Seth Milchick, Britt Lower as Helly Riggs, Jen Tullock as Devon Hale, Michael Chernus as Ricken Hale, Dichen Lachman as Ms. Casey, John Turturro as Irving Bailiff, Christopher Walken as Burt Goodman, and Patricia Arquette as Harmony Cobel. The series also stars Yul Vazquez, Michael Cumpsty, Nikki M. James, and Sydney Cole among others.

The series is written and created by Dan Erickson. Mark Friedman, Chris Black, John Cameron, and Andrew Colville are executive producers alongside Erickson. Ben Stiller, Nicky Weinstock, and Jackie Cohn executive produce through Red Hour Productions, and both Patricia Arquette and Adam Scott serve as producers. Endeavor Content serves as the studio.