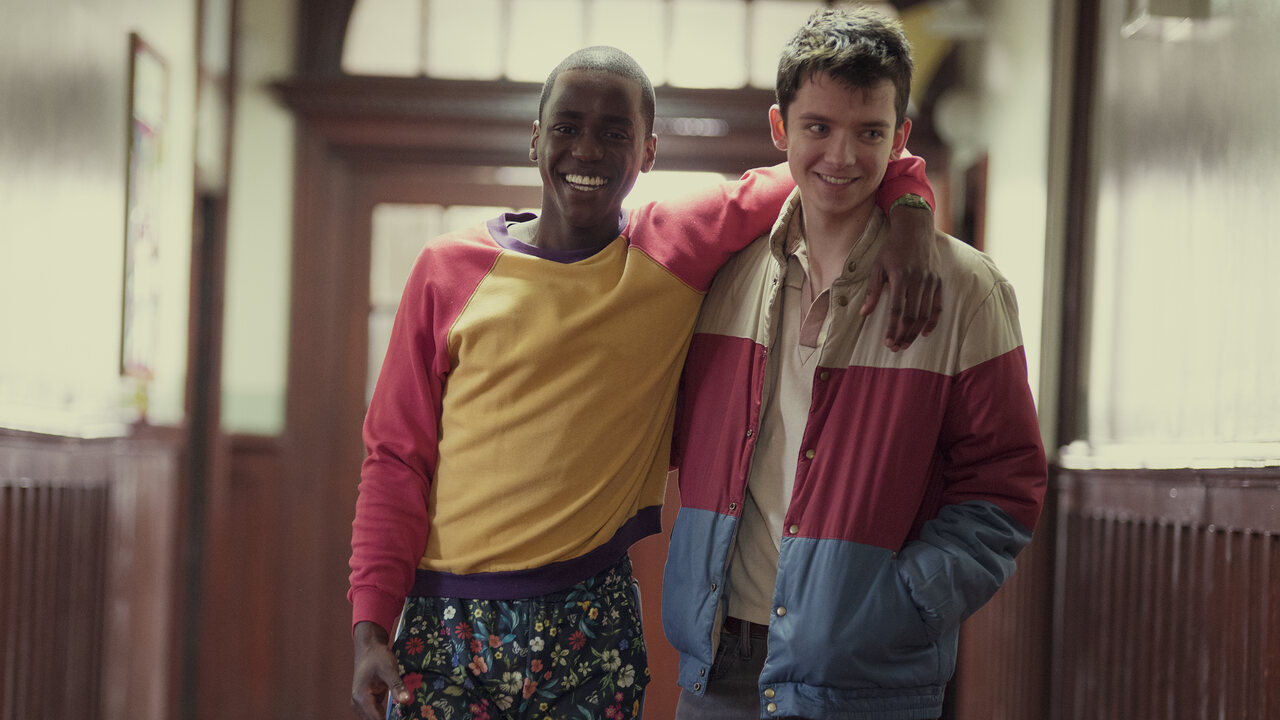 The fourth season of the fan-favorite Netflix comedy-drama 'Sex Education' has officially wrapped up filming this Friday in Wales, UK. Season 4 began production in August 2022 and was also filmed in various parts of Newport and Wales in the UK.

The leading cast of the series wrapped filming in batches starting December 2022. Dan Levy was the first one to wrap just before the Christmas Holidays last year. Ncuti Gatwa along with a few other cast members wrapped filming last week. Ncuti Gatwa also confirmed that Season 4 will be the last time we will see his character Eric Effiong. And finally, the remaining cast has completed filming today marking the final day of Season 4 production.

Even though the production has wrapped now, it will be a while before Season 4 premieres as at first it will go through the post-production process, which will take at least 3-4 months after it begins. Considering Netflix already has big shows lined up till the early Summer of this year, we can expect 'Sex Education' Season 4 to release sometime in late Summer or early fall 2023.

In Season 4, Ncuti Gatwa's Eric Effiong may not be the only character saying goodbye as Emma Mackey has also hinted that her character Maeve Wiley may appear for the final time in this season. Earlier, Rakhee Thakrar, Tanya Reynolds, Patricia Allison, and Simone Ashley exited the show after the third season. The departure of Eric and Maeve may also confirm the long-running rumor that Season 5 will be the final season of the series if it gets picked up after the fourth season.

As mentioned above, the fourth season has added Dan Levy to the cast, who is playing Thomas Molloy, a famous author, and Maeve's US course tutor at her Ivy League college. Andi Osho is Nicky Bowman, mother of Cal Bowman (Dua Saleh).

At the end of Season 3, Adam finally admits to Mrs. Groff that Eric is his boyfriend, and it is revealed that he wrote a touching poem about his feelings for Eric. Aimee persuades Maeve to pursue the study program in the United States as Otis and Maeve say their farewells.

In Season 4, following the closure of Moordale Secondary, Otis and Eric are now embarking on a new adventure: their first day at Cavendish Sixth Form College. Otis is worried about opening his new clinic, while Eric hopes they won't be losers again. Cavendish, on the other hand, is a culture shock for all Moordale students; they thought they were progressive, but this new college is on another level. There's daily yoga in the communal garden, a strong sustainability vibe, and a group of kids known for being... kind? Viv is completely taken aback by the college's student-led, non-competitive approach, while Jackson is still reeling from Cal. Aimee tries something new by taking an Art A Level, and Adam wonders if mainstream education is right for him. Maeve is pursuing her dream at the prestigious Wallace University, where she is taught by cult author Thomas Molloy. Otis pines for her even as he adjusts to not being an only child at home or the only therapist on campus.

Sex Education is created and written by Laurie Nun, who also serves as an executive producer. Executive producers also include Jamie Campbell and Ben Taylor. Eleven produces the show for Netflix. Season 4 is directed by Dominic Leclerc, Michelle Savill, and Alyssa McClelland.