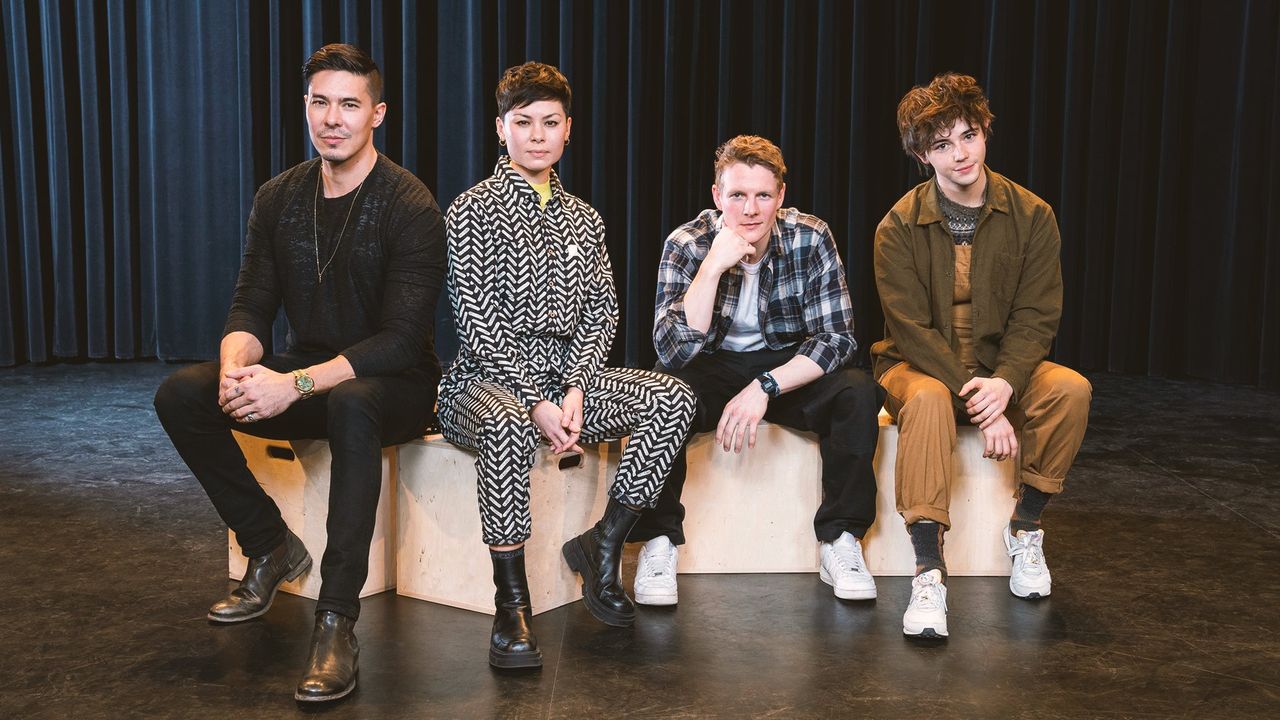 'Shadow and Bone' Season 2, which began filming earlier this week has found its Nikolai as Netflix has confirmed four new members joining the cast. Patrick Gibson, Jack Wolfe, Anna Leong Brophy, and Lewis Tan have joined the Netflix series of its second season.

Patrick Gibson is playing Nikolai Lantsov. Nikolai is a former Ravka king. He is Alexander III's second son. He went undercover for several years, taking on a variety of professions and interests. He appears in the series as Sturmhond, a powerful privateer, and soon reveals his true identity to Alina Starkov and Malyen Oretsev. Sturmhond is a young captain in command of his own personal fleet of ships, which he deploys to aid his native Ravka's war effort. The Darkling has hired him and his crew to ferry him and a group of his Grisha through the frigid waters in the hunt of Rusalye, a supposedly mythological dragon that the Darkling believes to be real.

Lewis Tan will play Tolya Yul-Bataar. Tolya is the twin brother of Tamar Kir-Bataar. Tolya is a Grisha Heartrender who fought alongside Alina Starkov throughout the Shadow and Bone trilogy. He was a mercenary, a member of Sturmhond's crew, and a member of the Soldat Sol. Tolya, although being a Grisha, usually fights with a range of weapons.

Anna Leong Brophy will play Tamar Kir-Bataar. Tamar is the twin sister of Tolya Yul-Bataar and a Heartrender. She was once a member of Sturmhond's crew. Tamar later joins the Soldat Sol, a force dedicated to the protection of the Apparat and the Sun Summoner. Tamar becomes the captain of Nikolai Lantsov's spy network after the Ravkan Civil War.

Jack Wolfe will play Wylan Hendriks. Wylan is one of the protagonists of the Six of Crows duology. Because of his experience of demolitions and his usage as a hostage in negotiating the reward, he joins the team rescuing Bo Yul-Bayur from the Ice Court.

Netflix has also confirmed that Danielle Galligan, Daisy Head, and Calahan Skogman are promoted to series regulars for the second season, with all set to reprise their roles as Nina Zenik, Genya Safin, and Matthias Helvar respectively. Shadow and Bone Season 1 stars Jessie Mei Li as Alina Starkov, the cast includes Archie Renaux (Malyen Oretsev), Freddy Carter (Kaz Brekker), Amita Suman (Inej), Kit Young (Jesper Fahey), and Ben Barnes (General Kirigan). All are set to reprise their roles in Season 2.

Bola Ogun, Karen Gaviola, Laura Belsey, and Mairzee Almas will be the directors for Season 2 with each of them will direct two episodes apiece of the eight-episode Season 2. Created, written and executive produced by Eric Heisserer, Shadow and Bone brings together the stories and characters of both Shadow and Bone and Six of Crows, two overlapping series that take place in Bardugo's Grishaverse.