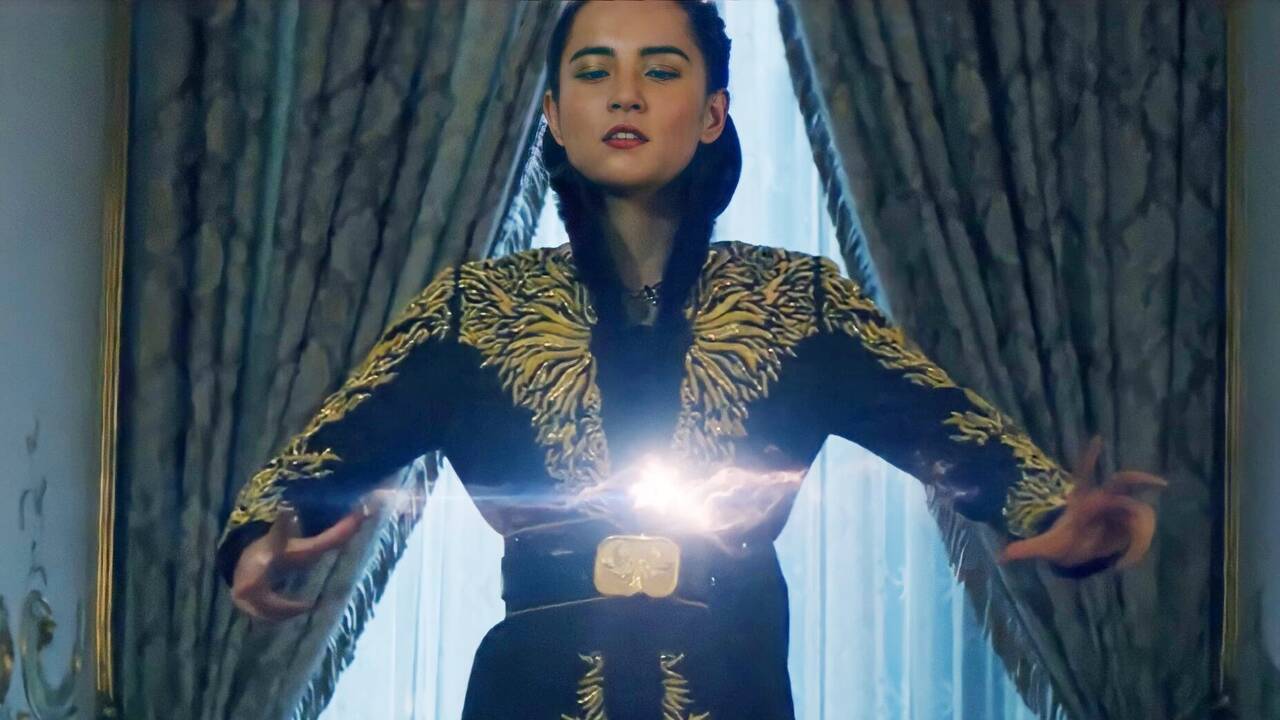 After the hit first season of 'Shadow and Bone,' fans are waiting for what's next in the Grishaverse, what's next for Alina. Although Netflix has ruled out the possibility of a 2022 premiere, we can still expect the show to may come sooner than expected.

'Shadow and Bone' Season 2 wrapped up production in June this year and Netflix officially confirmed at the time. The post-production for this show which includes a lot of VFX and special effects and sound takes more than the usual time and certainly more than the filming which took six months. If we go by the previous season, It will take around eight months for the post-production process, which means it will finish and wrap by March 2023. So we can expect 'Shadow and Bone' Season 2 to release sometime in the first half of next year, likely in April 2023 or May 2023. The first season was released in April 2021, which makes the case for a Spring 2023 release stronger.
OFFICIAL: 'Shadow and Bone' Season 2 will release on March 16, 2023, on Netflix, worldwide.

Earlier during the TUDUM global fan event, Netflix revealed a teaser and confirmed the look of new cast members for the show with the first-look reveal. The new faces in the second season - Patrick Gibson as Nikolai Lantsov, Lewis Tan as Tolya Yul-Bataar, Jack Wolfe as Wylan Hendriks, and Anna Leong Brophy as Tamar Kir-Bataar shared the first look (watch below) at their characters in full costume.
The Season 2 teaser (watch at the bottom) that confirms the 2023 release, begins with Nikolai proposing that Alina is a symbol, a label that she quickly corrects by telling, "I'm the Sun Summoner." We also see the Bastard of the Barrel himself, Kaz (Freddy Carter), stalking the streets, Inej (Amita Suman) with her glorious knives, and Jesper (Kit Young) bestowing a sweet kiss on his pistol. The Crows are nearly in full form, as the threesome is joined in a line with Nina (Danielle Galligan) and Wylan by their side, while Matthias (Calahan Skogman) is escorted away by guards.

The Darkling, who ended Season 1 with a massive cliffhanger as he appeared from the Fold, is back to ask the probing question: "Are you willing to sacrifice that which is most precious to you?"

The first season ended on a big cliffhanger, with General Kirigan (Ben Barnes) emerging alive, if not undamaged, from the Shadow Fold. Perhaps more shocking are the soldiers, who are pursuing him an army of shadow monsters known as nichevo'ya in the books, these monsters spell nothing but trouble, and their existence points to a brewing war between Kirigan/the Darkling and the Sun Summoner. Also, Alina Starkov and Mal Oretzev were taking a boat across the sea to Novyi Zem, far from their home in Ravka.

Based on Leigh Bardugo's bestselling Grishaverse novels, the first season of Shadow and Bone stars Jessie Mei Li as Alina Starkov, the cast includes Archie Renaux (Malyen Oretsev), Freddy Carter (Kaz Brekker), Amita Suman (Inej), Kit Young (Jesper Fahey), Ben Barnes (General Kirigan), Danielle Galligan (Nina Zenik), and Calahan Skogman (Matthias Helvar) are set to reprise their roles in Season 2.

Created, written, and executive produced by Eric Heisserer, Shadow and Bone brings together the stories and characters of Shadow and Bone and Six of Crows, two overlapping series that take place in Bardugo's Grishaverse.