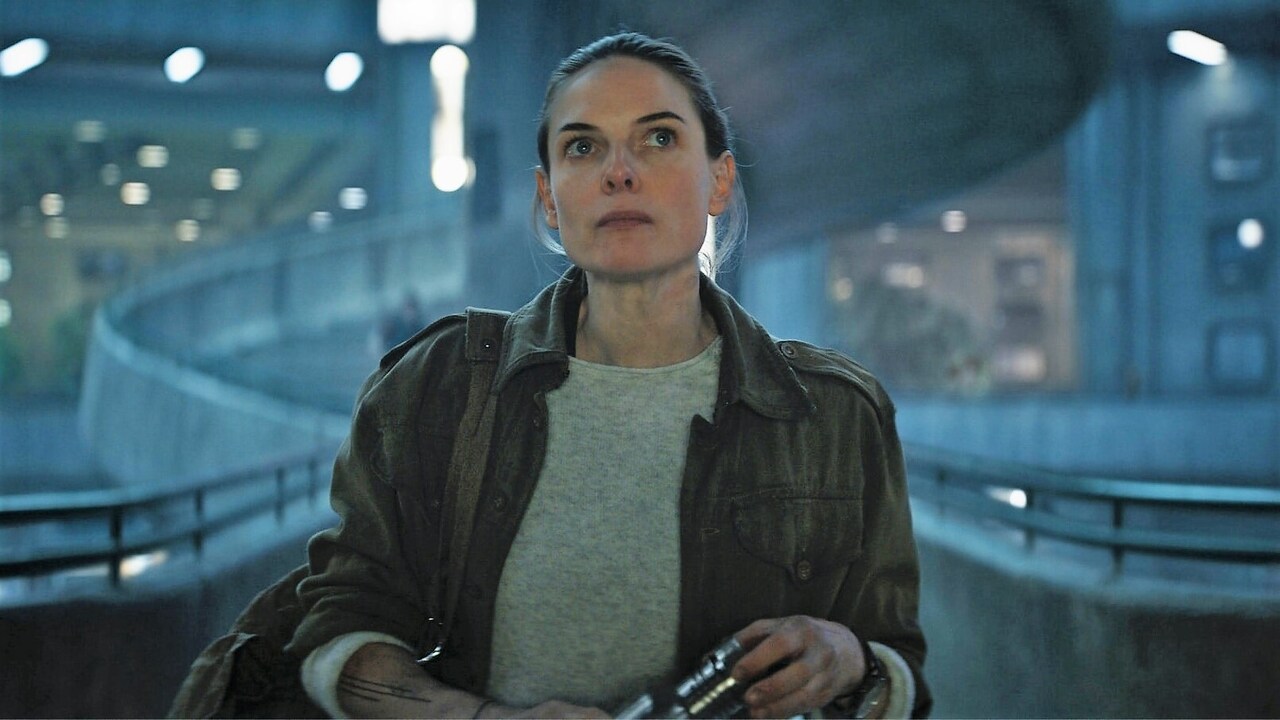 The first season of Silo is only halfway through its journey on Apple TV+, and we are hearing that Season 2 is already in the works for the sci-fi series, which has been able to impress the audience and readers of the book.

Although it is yet to be officially announced by Apple Studios, 'Silo' has been renewed for Season 2 which is likely to begin filming later this year. Silo Season 2 is currently scheduled to begin pre-production in September 2023 in Hertfordshire, UK, and is likely to begin filming in December 2023 or early 2024. The official filming schedule is yet to be revealed. After filming is finished, post-production will take place in Toronto. If we go by the schedule, Silo Season 2 won't be coming before 2025.
Update 5/26/2023 - We have received mixed unverified reports that filming has already started for Season 2. We will try to get more concrete information and update you asap.

based on Hugh Howey's New York Times bestselling trilogy of dystopian novels, "Silo" is created by Emmy-nominated screenwriter Graham Yost, who also serves as showrunner. Academy Award nominee Morten Tyldum directs the first three episodes and the world-building drama stars an ensemble cast led by Rebecca Ferguson, who also serves as executive producer.

"Silo" is written by Graham Yost and directed by Morten Tyldum, both of them will return for the second season. "Silo" is the story of the last ten thousand people on Earth, who live in a mile-deep tunnel to protect themselves from the toxic and deadly world outside. However, no one knows when or why the Silo was built, and anyone who tries to find out risks being killed. Rebecca Ferguson leads the series as Juliette, a hardworking engineer who seeks answers about the murder of a loved one and stumbles upon a mystery that is far deeper than she could have ever imagined, leading her to discover that if lies don't kill you, the truth will. The first four episodes of Silo are currently streaming on Apple TV+, with the fifth episode dropping on May 26. The show is for mind-bending and slow-burn sci-fi lovers.

I am not sure if Season 2 will follow the novels accurately as it may deviate from the source material. The second book series from Hugh Howey, Shift is a prequel story to the Wool and doesn't include any of the characters present in Wool. However, Silo Season 1 has adopted an approach that you would have already noticed it divides each of the episodes into two timelines - past and present, and connect the dots at the end.

So, if I have to guess, Season 2 is likely to combine the remaining two novels - "Shift" and "Dust" and continues the story in two timelines. The Wool series by Hugh Howey hasn't ended yet as the author is currently writing the next novel. However, if the show gets popular, we may get a few more seasons, which may not be based on the books.