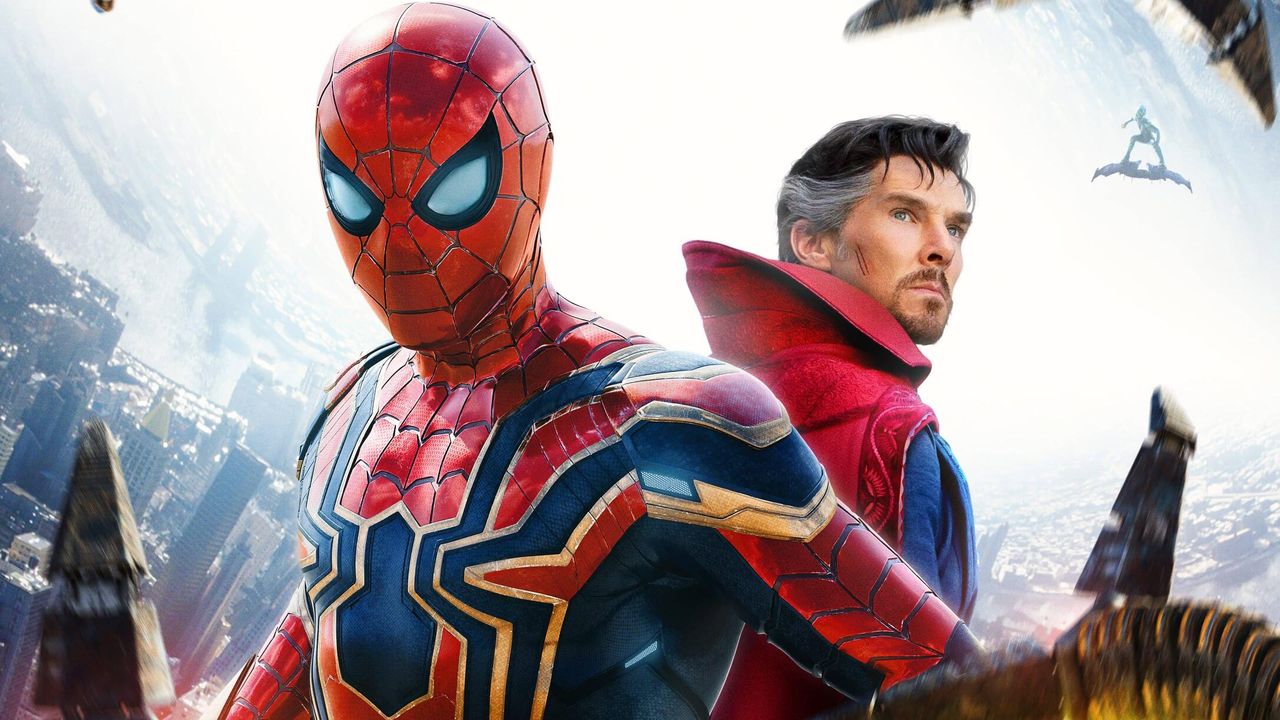 Sony Pictures and Marvel Studios have revealed a new official poster for the most anticipated movie of the year "Spider-Man: No Way Home." The final move in the Homecoming trilogy will arrive in theaters on December 17, 2021.

The new poster shows Tom Holland's Spider-Man and Doctor Strange facing a multiversal threat. The poster also has Dr. Octopus' arms and Green Goblin, both of them were present in the first poster as well. The second trailer will arrive this Tuesday (Nov. 16) at a fan event in a theater as well as online in the evening. Below is the new poster.

Below is the previously released poster, which shows Tom Holland's Spider-Man in his usual pose, Dr. Octopus' arms, and we see Willem Dafoe as Green Goblin from Tobey Maguire's Spider-Man in the top right corner. It also teases Sandman and Electro.:

The film follows on the aftermath of Spider-Man: Far From Home, where Spider-Man's identity is exposed to the world, as Peter Parker struggles to live a normal life. Dr. Strange tries to erase the existence of Spider-Man's identity and encounters a new anomaly, which might put the whole planet at risk.

The official synopsis says, "For the first time in the cinematic history of Spider-Man, our friendly neighborhood hero is unmasked and no longer able to separate his normal life from the high-stakes of being a Super Hero. When he asks for help from Doctor Strange the stakes become even more dangerous, forcing him to discover what it truly means to be Spider-Man."

With the release of the first official poster, we can confirm that Willem Dafoe is returning as Green Goblin after 19 years. If we look at the below part of the poster which zooms on the Green Goblin, we see that Green Goblin is sporting the same suit as we have seen in Tobey Maguire's first Spider-Man movie. We are expecting the new trailer to release this, which might give us better look at more villains and perhaps we get teased for the return of Tobey Maguire and Andrew Garfield.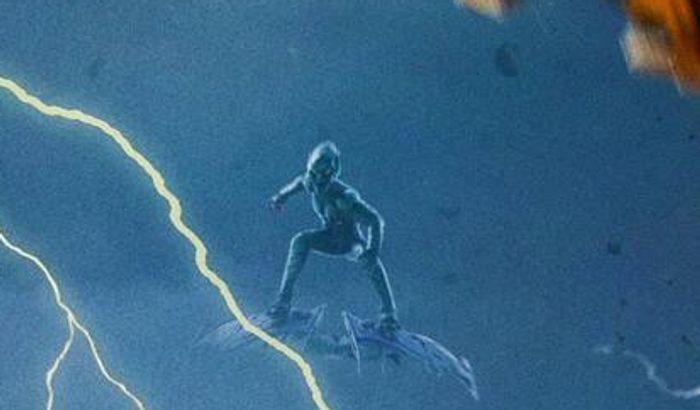 Spider-Man: No Way Home is an upcoming MCU Phase 4 movie, co-produced by Columbia Pictures and Marvel Studios, and distributed by Sony Pictures. It is a sequel to Spider-Man: Homecoming (2017) and Spider-Man: Far From Home (2019), and the 27th film in the Marvel Cinematic Universe (MCU).

The film is directed by Jon Watts, written by Chris McKenna and Erik Sommers, and stars Tom Holland as Peter Parker/Spider-Man, Zendaya as MJ, Benedict Cumberbatch as Dr. Stephen Strange, J. B. Smoove as Julius Dell, Jacob Batalon as Ned Leeds, Marisa Tomei as May Parker, Jamie Foxx as Max Dillon/Electro, Rhys Ifans as The Lizard, Thomas Haden Church as Sandman. Willem Dafoe as Green Goblin, Alfred Molina as Otto Octavius/Doctor Octopus, and J.K. Simmons as J. Jonah Jameson.

The cast also includes Tony Revolori as Eugene "Flash" Thompson, Angourie Rice as Betty Brant, and Hannibal Buress as Coach Wilson.