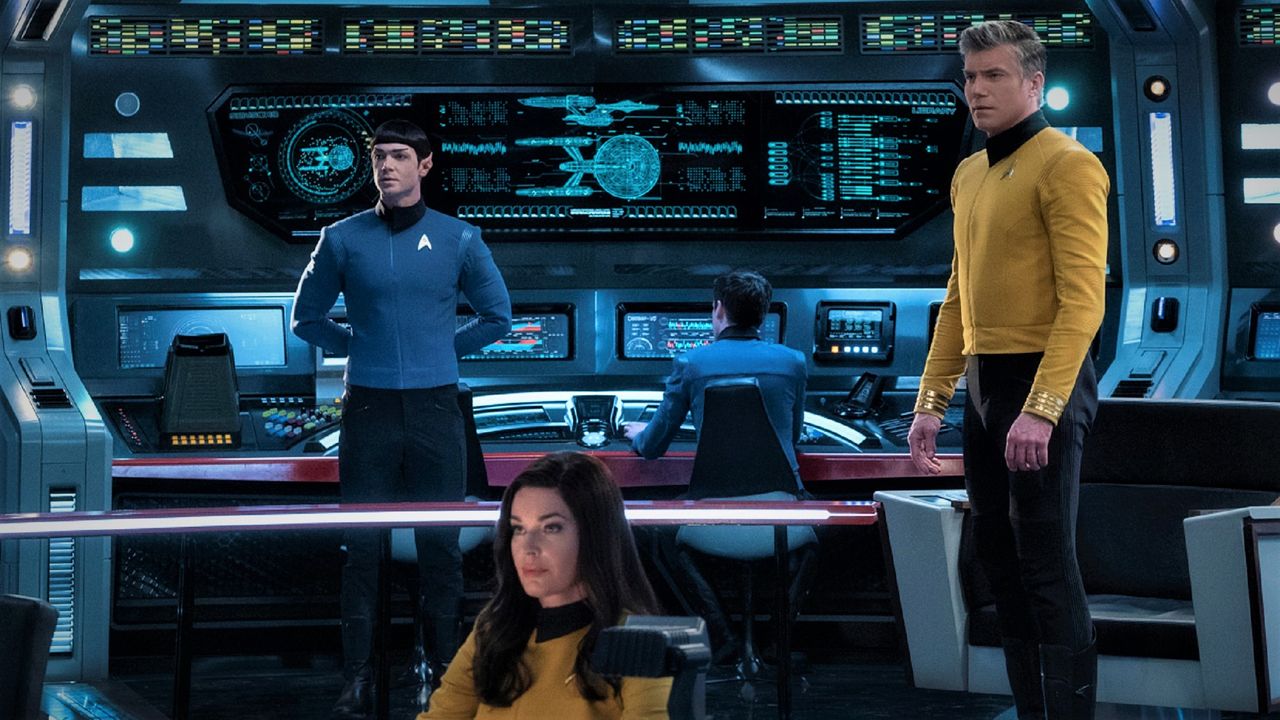 Paramount Plus' upcoming series, "Star Trek: Strange New Worlds" has been officially renewed for the second season before its debut season premiere in 2022. The first season is currently in post-production and it is likely to premiere by the end of the first quarter in 2022.

The second season of "Star Trek: Strange New Worlds" will begin production next month in Toronto, Canada.

"Star Trek: Strange New Worlds" follows Captain Christopher Pike and the crew of the starship USS Enterprise as they explore new worlds around the galaxy during the decade preceding Star Trek: The Original Series.

The cast of season one includes Anson Mount as Christopher Pike, Rebecca Romijn as Una Chin-Riley/Number One Ethan Peck as Spock, Babs Olusanmokun as M'Benga, Christina Chong as La'an Noonien-Singh, Celia Rose Gooding as Nyota Uhura, Jess Bush as Christine Chapel, Melissa Navia as Erica Ortegas, and Bruce Horak as Hemmer. Mount, Romijn, and Peck are reprising their roles from Star Trek: Discovery.

After fans of "Star Trek: Discovery" began online petitions for Anson Mount to reprise his role as Pike in a spin-off series based on the Enterprise, featuring Romijn as Number One and Peck as Spock, CBS All Access officially ordered, "Star Trek: Strange New Worlds" to series in May 2020.

The series is created by Akiva Goldsman, Alex Kurtzman, and Jenny Lumet. The filming of the first season took place at CBS Stages Canada in Toronto from February to October 2021 along with additional production in New Mexico in September.

Alex Kurtzman and Akiva Goldsman are executive producers alongside their fellow Star Trek producer Jenny Lumet, Henry Alonso Myers, Frank Siracusa, John Weber, Heather Kadin of Kurtzman's production company Secret Hideout, and Rod Roddenberry (the son of Star Trek creator Gene Roddenberry) and Trevor Roth of Roddenberry Entertainment. Aaron Baiers, Akela Cooper, and Davy Perez are co-executive producers.