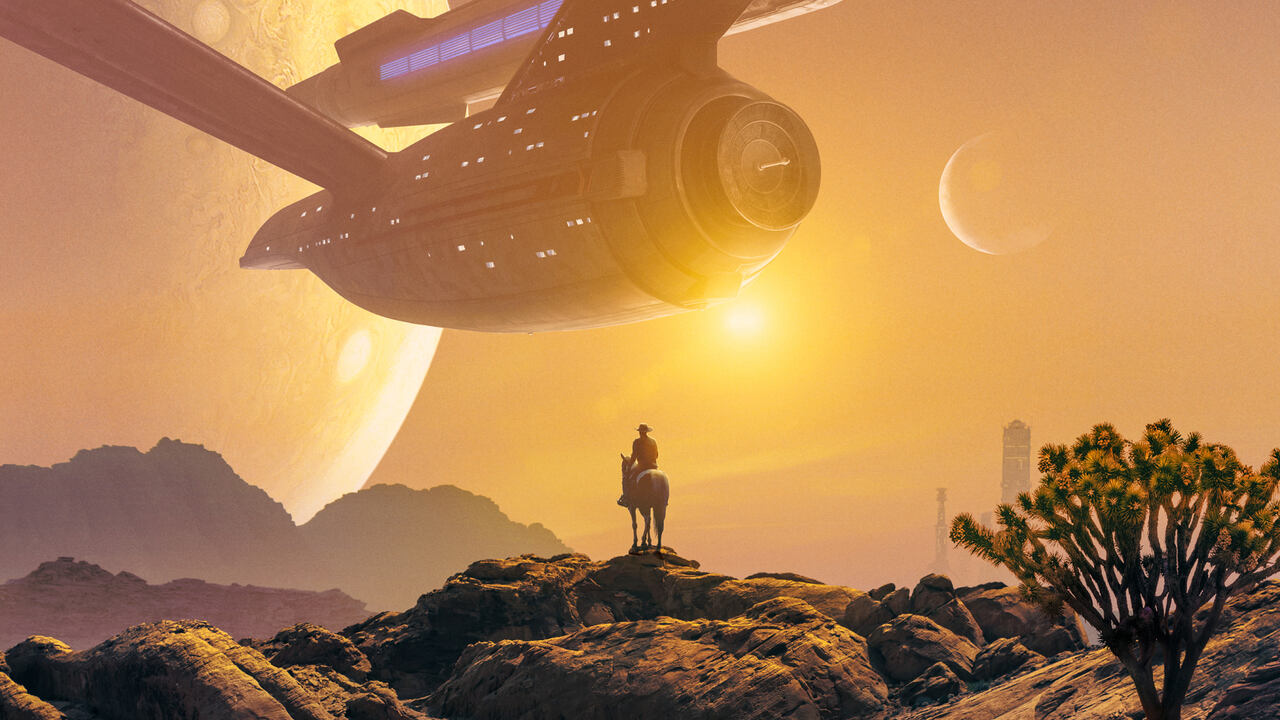 'Star Trek: Strange New Worlds' Season 2 is yet to premiere, and Paramount+ seems to have already greenlit the third season, which began pre-production last week. The streamer is yet to officially announce the news, but they may be revealing it soon.

'Star Trek: Strange New Worlds' Season 3 will begin filming on May 02, 2023, in Mississauga, Ontario, Canada, and will take five months to officially wrap up production on September 28, 2023. The 10-episode Season 3 is likely to arrive sometime in 2024, and considering that Season 2 is yet to premiere, it may be a while before we start getting official updates from Paramount regarding the third season.

Although there is no official confirmation regarding the second season premiere date, we are hearing that Star Trek: Strange New Worlds Season 2 might be released in May 2023. The 10-episode second season of the sci-fi adventure is already in the final stages of post-production after wrapping up filming last Summer.

'Star Trek: Discovery' is yet another show from the Star Trek franchise, which is waiting for its Season 5 premiere date on Paramount+. However, since it completed production in November 2022, it is unlikely to release before the Summer of 2023.

'Star Trek: Strange New Worlds' Season 2 follows Captain Christopher Pike and the crew of the USS Enterprise in the 23rd century as they explore new worlds and carry out missions throughout the galaxy during the decade before Star Trek: The Original Series. The second season was officially confirmed in January 2022 and filmed between February and July 2022. The first season premiered on May 5, 2022.

Anson Mount, Ethan Peck, and Rebecca Romijn respectively return as Pike, Spock, and Number One, along with Jess Bush as Christine Chapel, Christina Chong as La'an Noonien-Singh, Melissa Navia as Erica Ortegas, Celia Rose Gooding as Nyota Uhura, and Babs Olusanmokun as Joseph M'Benga. The second season will also see Carol Kane as Pelia, Paul Wesley as James T. Kirk, Dan Jeannotte as George Samuel Kirk, Tawny Newsome as Beckett Mariner, and Jack Quaid as Brad Boimler.

'Star Trek: Strange New Worlds' is produced by CBS Studios in association with Secret Hideout, Weed Road Pictures, Take 5 Productions, and Roddenberry Entertainment, with Akiva Goldsman and Henry Alonso Myers serving as showrunners. Christopher Fisher will return to direct a few episodes of Season 3.