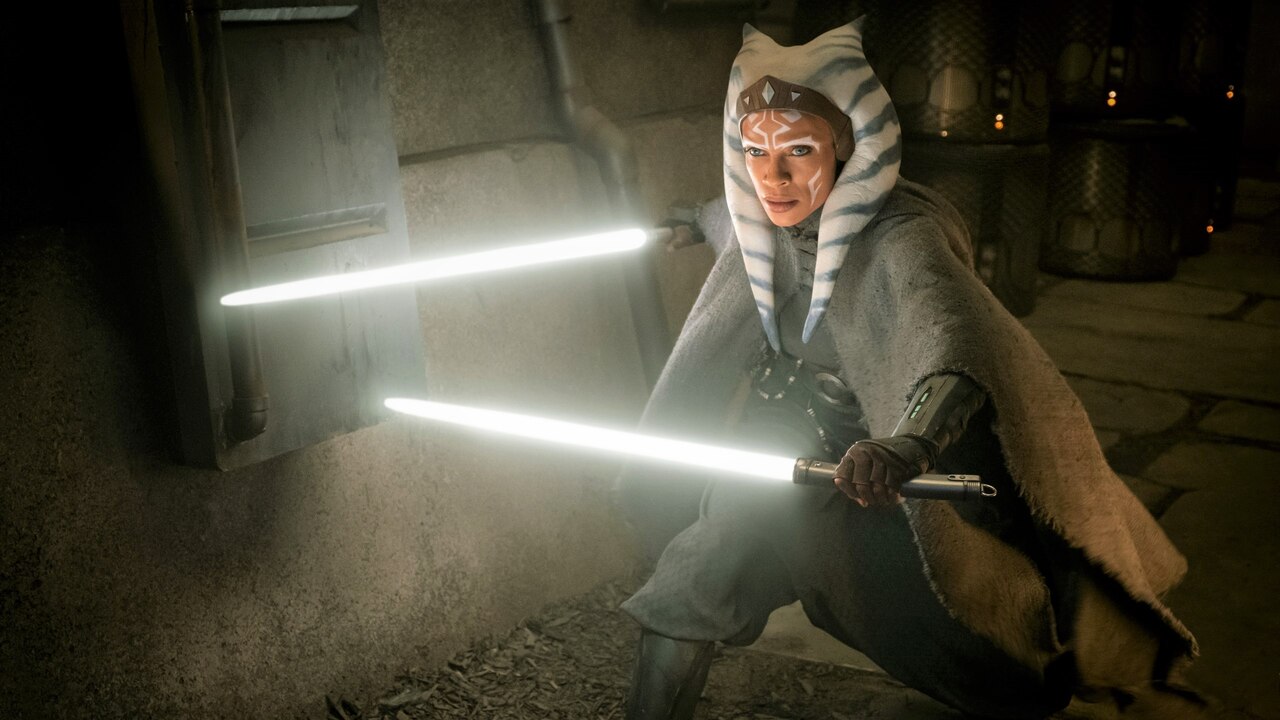 With The Mandalorian Season 3 set to premiere this March, Disney+ might see some shortage of Star Wars content this year. The Bad Batch Season 2 is currently airing its weekly episodes and will finish its run by the end of March, while Mandalorian Season 3 will finish by the end of April 2023, leaving Disney+ without any ongoing Star Wars show.

Disney+ has already confirmed that Ahsoka will release in 2023 but not when this year. However, we can confirm that Star Wars: Ahsoka officially wrapped up filming in LA, last year in October (Oct. 14) and it's currently in post-production, which is scheduled to finish by May 2023. So, we can rule out any possibility of the show releasing in the first half of this year. Because Disney+ also has a few Marvel shows lined up, the streamer would be balancing how they would fit a Star Wars show in between.

Considering all the factors and assuming that Ahsoka might be the only Star Wars show in the second half of 2023, we can expect Star Wars: Ahsoka to release in August 2023.

Presently, there are three live-action shows in production and a few in development on Disney+. Star Wars: The Acolyte is currently expected to wrap up filming in April 2023, Andor Season 2 will wrap in August 2023, and Star Wars: Skeleton Crew, which is expected to wrap up this week, is the only show that might complete post-production by the end of this year. Rest all won't be coming before 2024. Star Wars: Lando is the only announced spinoff that is yet to begin production.

Ahsoka is a Star Wars spinoff series set within the timeline of The Mandalorian. Ahsoka Tano was a female Togruta who served as Anakin Skywalker's Padawan learner and a Clone Wars hero. She evolved from a passionate student to a mature leader alongside Anakin. But her destiny was not the same as the Jedi's. Ahsoka is on a quest for the evil Grand Admiral Thrawn in the hopes of finding the lost Ezra Bridger, a young Jedi who vanished with Thrawn many years ago.

Rosario Dawson is leading the series as Ahsoka Tano after appearing in The Mandalorian and The Book of Boba Fett, previously. Savannah Steyn is playing the younger version of Ahsoka. Hayden Christensen is also reprising his role as Anakin Skywalker and the Sith Lord Darth Vader. The cast also includes Natasha Liu Bordizzo as Sabine Wren, Eman Esfandi as Ezra Bridger, Ivanna Sakhno, Mary Elizabeth Winstead, and Ray Stevenson, among others.

The limited series is developed by Jon Favreau and Dave Filoni, who has written the series and also directed a few episodes including the first one. Peter Ramsey has also directed a couple of episodes in the series.

Rosario Dawson's Ahsoka may again appear in The Mandalorian Season 3, which is scheduled to premiere on March 1, 2023.