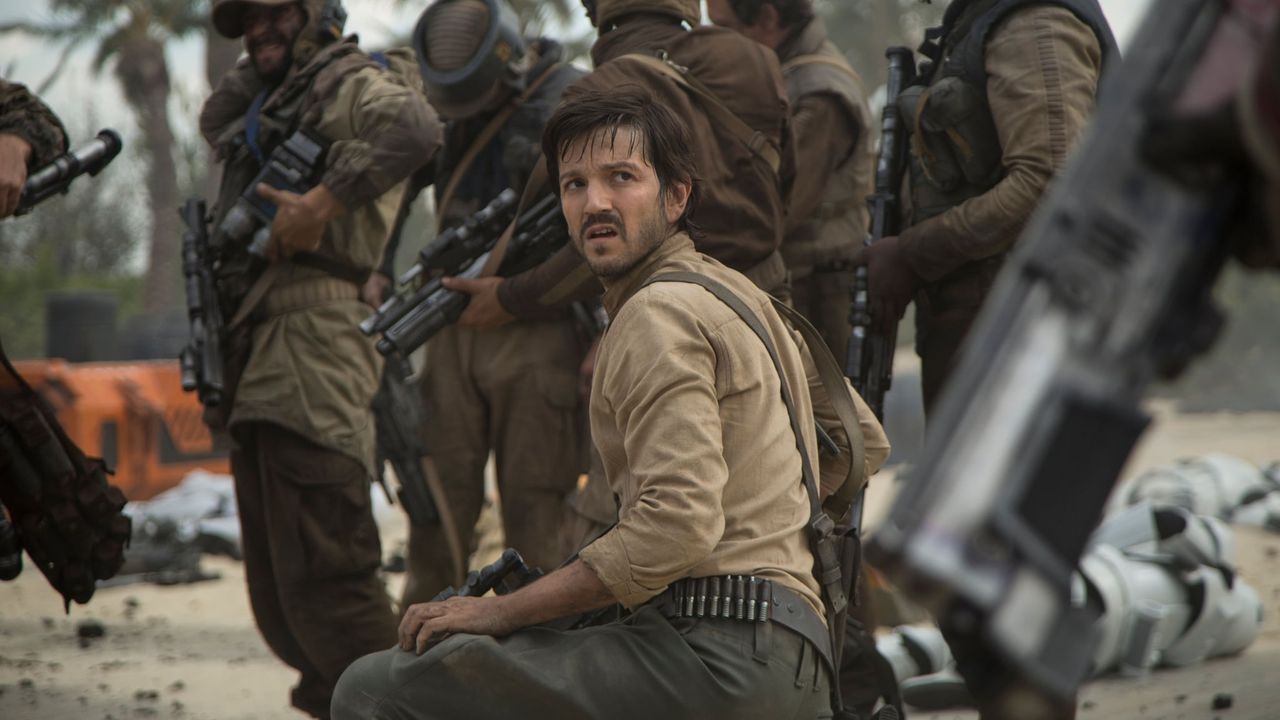 Disney Plus has set big Star Wars live-action plans for 2022 as this year only had one episode of it in the whole year. The Book of Boba Fett premiered this Wednesday, becoming the only live-action Star Wars series to premiere in 2021 on Disney+.

After the hit movie Rogue One: A Star Wars Story, its spin-off 'Andor' is one of the most anticipated series to premiere in 2022 on Disney Plus. Previously, in a sizzle reel, exec. producer Kathleen Kennedy confirmed that they are filming a 12 episode series that will premiere in 2022. Now, we can confirm that the first season of Andor will have only six episodes.

'Star Wars: Andor' is all set to debut with six episodes in its first season in 2022. We can confirm that out of the 12 episodes which have been filmed, the remaining six episodes will be part of the second season of the series, which is likely to premiere in 2023.

Disney never officially confirmed that the first season of Andor will have 12 episodes, it was all based on the sizzle reel revealed in December 2020.

Set five years before the events of Rogue One: A Star Wars Story, Andor is a tense nail-biting spy thriller created by Tony Gilroy that explores tales filled with espionage and dangerous missions to restore hope to a galaxy in the clutches of a ruthless Empire. Diego Luna, reprising the role of rebel spy Cassian Andor, is joined by a new cast that includes Stellan Skarsgård, Adria Arjona, Fiona Shaw, Denise Gough, Kyle Soller, and Genevieve O'Reilly as Mon Mothma. Andy Serkis is also rumored to return as the villainous Supreme Leader Snoke.

Andor began filming in November 2020 and wrapped in September 2021. Currently, there is no official release date for Andor but it's rumored to premiere in Summer 2022, but it might move a bit early and release in May 2022 on Disney+.

The 2022 plans for Disney Plus seem to balance all the Star Wars stuff with Marvel Cinematic Universe. Disney Plus will release four of its live-action series in 2022, which includes the remaining episodes of The Book of Boba Fett followed by Star Wars: Obi-Wan Kenobi, Bad Batch Season 2, Star Wars: Andor, and finally The Mandalorian Season 3, probably in the final week of 2022 (In our previous exclusive, we told that The Mandalorian Season 3 seems to be postponed to 2023, but no confirmation).