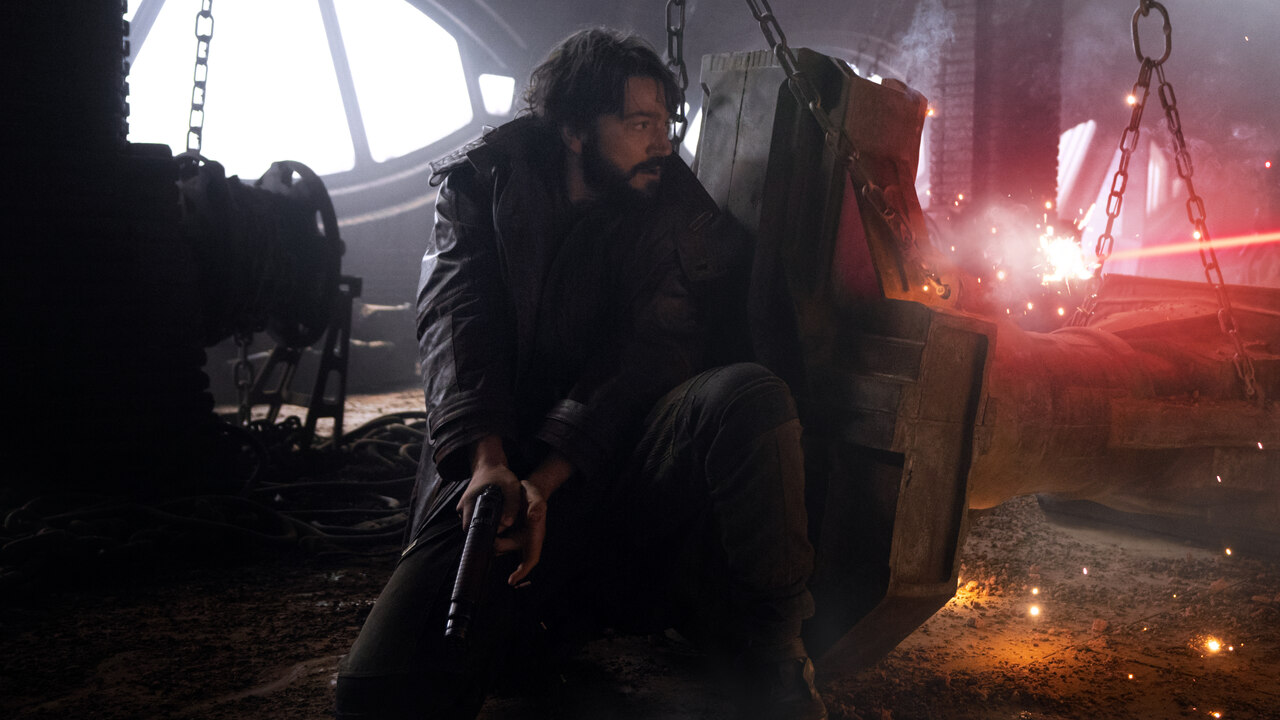 Star Wars Celebration Europe 2023 brought many trailers and news for Star Wars fans, but only a few of them made it online. However, it doesn't stop the audience from the event to post them on the internet, and one of those clips circulating online is the trailer of Andor Season 2.

Andor Season 2 is only halfway through the filming, but Disney revealed a trailer exclusively for the audience present at SWCE this Friday. The trailer has now leaked online and is presently available on many subreddits including the below one. The trailer does not have good video quality as it seems to be recorded with a hidden camera or some low-end device, but the audio seems to be of better quality.

The teaser trailer makes sure that the rebellion is heard louder as it opens with suspense and thrilling music. Bix's (Adria Arjona) voice can be heard as she says, "I had a feeling you're coming back soon," referring to Cassian Andor (Diego Luna). The trailer shows some action-packed scenes along with footage of Cassian at different places across the Galaxy. Mon Mothma (Genevieve O'Reilly) also seems to expand her rebel alliance as she can be heard saying, "If we do not stand together, we will be crushed!" The footage also shows Luthen (Stellan Skarsgård), Syril (Kyle Soller), and Major Partagaz (Anton Lesser) in action. Luthen can be seen multiple times in this 60-second footage, which means he again has a major role to play in Andor's journey to Rogue One.

The leaked trailer also shows some new faces, but due to the bad quality of the video, those actors were not recognizable. I hope Disney makes the trailer available online soon so that we can theorize Andor's story before it releases sometime in 2024.

Below is the trailer (only watchable on the non-AMP page):
The first season of Andor was a big hit on Disney+ and was called the best Star Wars series which is even better than The Mandalorian, and on par with the only fan-loved movie in the past decade, Rogue One: A Star Wars Story.

At the end of the first season, Cassian Andor joined hands with Luthen, after Cassian offers Luthen the choice to either kill him or take him in. The post-credit scene teased the Imperial superweapon, Death Star which was the main focus of the Rogue One movie. Andor Season 2 won't be delving much into Death Star, but the superweapon will certainly be among the rebel discussions throughout the remaining story.

Andor certainly has better storytelling than any other Star Wars show on Disney+ and most of the Star Wars films released in the past 15 years. The trailer teases that fans can expect even better in Andor Season 2, which will be also its last season and will directly connect to Rogue One.