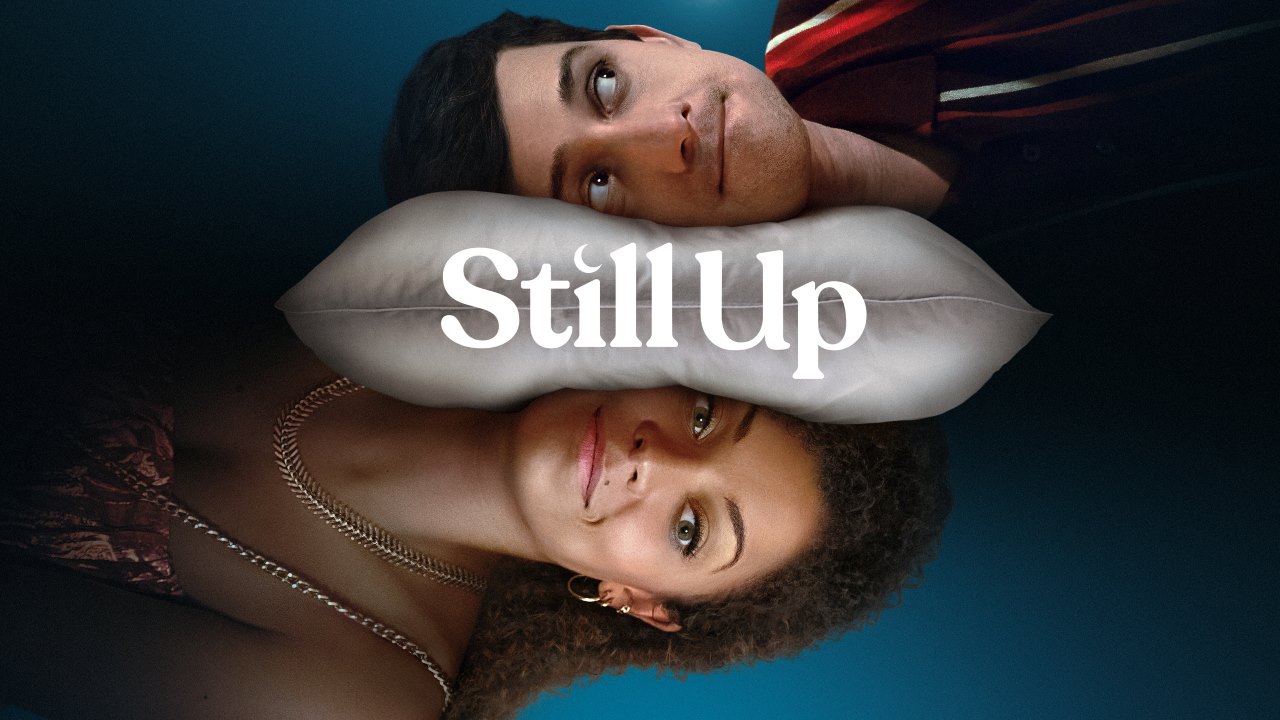 There come some moments in our lives when we stop to socialize. It is the right people around us who give us comfort. Even if it is just one person who is our comfort, we tend to surround ourselves with them only. This is a relationship that exists between Lisa and Danny.

The two main characters are going through a phase in their lives that makes them bond with each other. If they don't receive a text or call, they might even send someone else to check on you (to see if you're alive or not).

Danny has gone through some of the most horrible and embarrassing moments of his life. This incident made him fear going out of his flat. Apart from that, we also have a weird cat owner, Danny's neighbor who makes it difficult for him to function alone. The Cat Man (a befitting name) is very strange and lonely, and to escape him, Danny makes an excuse that he'd be visiting every Disneyland in the world. Look at the excuses this person makes to make his solitary confinement peaceful.

Lisa, the female lead spends the time she's awake at time by talking with Danny. They both have insomnia and might have tried every solution available to treat insomnia, with no results. Whether she's on a bus or a walk to a nearby pharmacist, she is seen talking to him.

The lead characters found it comforting to talk to each other at night and that involved sending picks of private parts too. This might sound awkward, but it doesn't need to be taken the other way around. Danny thought that he sent his private picture to Lisa as he believed that he might have cancer. The funny part here is that instead of sending it to her, he sent that one to Amy, his match on a dating profile.

Lisa and Danny over time developed a liking towards each other and it was problematic for their current partners Veggie and Amy. Their feelings can not be denied and the same is shown in the first episode itself. Though Danny's side is not clear we get to watch Lisa getting conscious and protective in various instances like the time when Danny forgot to call her while he was with Amy. To support this statement, in the first episode, Lisa created Danny's dating profile, and guess what was the first match. It was Lisa with 91% similarities.

The series seems irritating initially as what we're shown is a whole lot of video calls. This makes the audience wonder where the lead characters might have met each other. That is revealed in the final episode along with the incident that happened with Danny to make him fear the world and not step out of his room.

It is not just video calls that have been shown and the other characters are also given their due screen time. Apart from them, we get to witness Lisa and Danny's friendship and support for each other. They're both each other's pillar of strength and function as best friends.

In my opinion, Still Up is not for those who are searching for mystery or quick shows to binge upon. This series is for people who like relaxing shows and Still Up is relatable in many scenes like the one in which Danny suggests Lisa take a bold approach if she wants the green satin dress back.

The characters of Lisa and Danny feel so relatable and what they do for each other is what every best friend would. As mentioned by Apple TV+, this is an almost romantic series and is filled with a moderate amount of comedy. There are eight episodes in Still Up with a duration of 28 minutes each. Craig Roberts as Danny and Antonia Thomas as Lisa come up with a warm series to comfort someone who might not be in a good mood. Thomas's energy in the series is sufficient to light up the room.

There is a very funny observation that I made in the initial two episodes and that is how Lisa always was surrounded by dead people. In the first episode, it was the pharmacist and in the second one, it is her aunt. I thought that the subsequent ones would have a death making the plot cover crimes too, but this one sticks to its plot.

There's a scene in which Danny is seen in conversation with Veggie and in that one, he mentions a very beautiful song 'I'll Be Your Mirror.' Songs like these come from your heart and it hints at the point that Danny too might have some feelings for Lisa. The fear of losing to talk to each other is something that more than friends are scared of. This almost love story warms up the room.

Final Score – [7/10]
Reviewed by - Riya Singh
Follow @_riyasinghhh_ on Twitter
Publisher at Midgard Times
Note: All 8 episodes are screened for this review.
Premiere Date: September 22, 2023, on Apple TV+ with its first three episodes, while the rest will be released weekly every Friday.