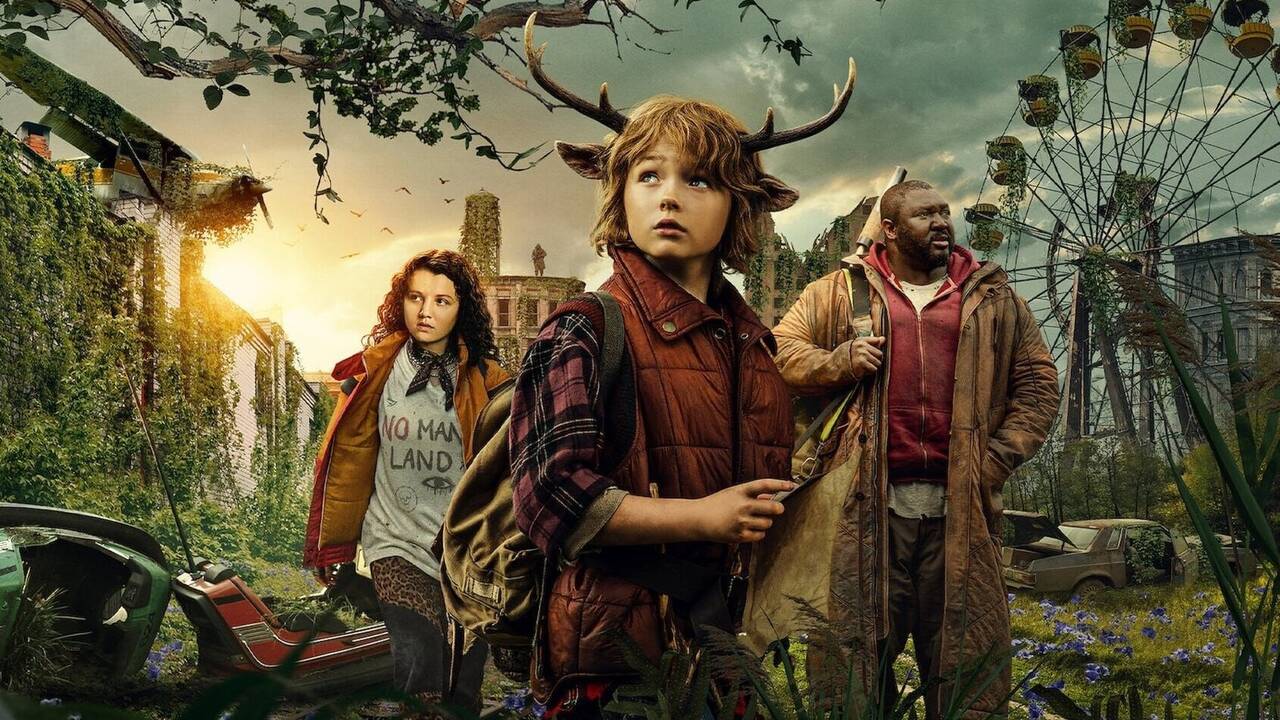 The second season of the Netflix series 'Sweet Tooth,' which already wrapped production in June this year has finally got some promising updates. Although Netflix is yet to reveal anything officially, this update will surely assure the fans that it hasn't been forgotten.

Christian Convery, the lead actor playing Gus confirmed via an Instagram post that the series is currently in post-production with full force. Convery also shared an image where he is participating in the dubbing process of the second season in New Zealand. Along with Convery, Naledi Murray, who plays Wendy in the series, is present on location for the dubbing.

'Sweet Tooth' has a lot of post-production work as the series is mainly CGI-based action adventure, so it will be a while before we get to see any trailer for Season 2. The second season filming only took five months to complete, but post-production is likely to take around 7-8 months or even more considering the number of visual effects it requires. So at the earliest, 'Sweet Tooth' Season 2 is likely to release in early Summer 2023.
View this post on Instagram

Earlier, Netflix revealed a behind-the-scenes video from Sweet Tooth Season 2 in June this year during its Geeked Week event, which confirmed the returning cast from Season 1. Season 2 will see the return of Nonso Anosie as Jepperd/Big Man, Christian Convery as Gus, Stefania LaVie Owen as Bear/Becky, Amy Seimetz as Birdie, Naledi Murray as Wendy, Adeel Akhtar as Dr. Singh, Aliza Vellani as Rani Singh, Dania Ramirez as Aimee, Neil Sandilands as General Abbot, and James Brolin as the narrator.

At the end of Season 1, Gus, along with several other hybrids, was captured by the Last Men. While he ultimately found other kids like him, there is no doubt that they will work hard to plan their escape so that they can return home. Meanwhile, Jepp, aka Big Man, and Amy finally meet after Amy rescues him, and Amy is ready to rescue the kids from General Abbott. Bear recounts her childhood memories, revealing that Pig Tail was her foster sister while also recalling when the Last Men kidnapped her family. She eventually receives a phone call and answers it, as the person on the other end of the line is revealed to be Birdie, who is hiding in an Arctic area with her research. Season 2 will begin where the first season concluded.

The series, based on DC characters, takes place 10 years after "The Great Crumble" wreaked devastation on the earth and resulted in the unusual emergence of hybrids – infants born part human, part animal. Many people dread and hunt hybrids since they don't know whether they are the cause or the result of the illness. After a decade of living safely in his distant forest home, a protected hybrid deer boy named Gus meets a traveling solitary named Jepperd. They embark on an incredible adventure through what is left of America in search of answers—about Gus' origins, Jepperd's past, and the true meaning of home.

Jim Mickle and Beth Schwartz co-wrote the script, executive produced it, and are co-showrunners, with Mickle also directing. Robert Downey Jr., Susan Downey, and Amanda Burrell from Team Downey have also executive produced alongside Linda Moran and Evan Moore as producers. Team Downey is producing it in collaboration with Warner Bros. Television. Oanh Ly has joined as a co-executive producer for season 2.