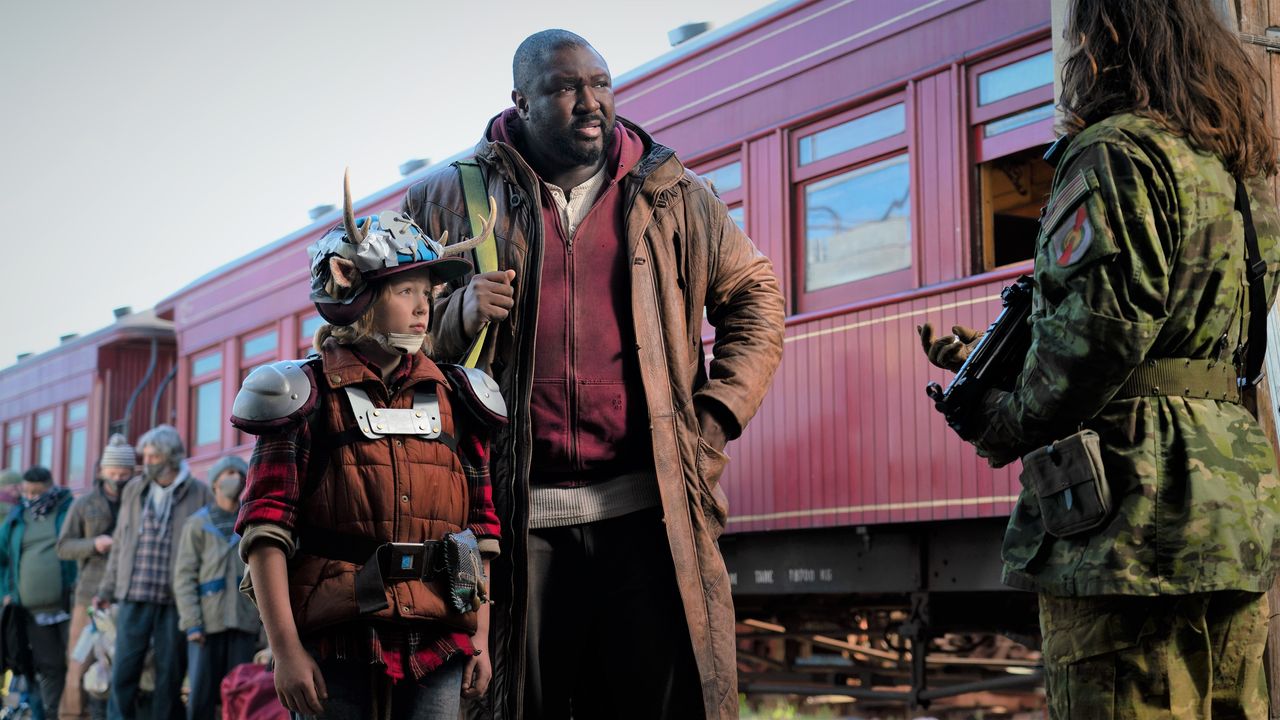 The second season of 'Sweet Tooth' has officially begun filming today in New Zealand. The Netflix fantasy drama based on a DC character is expected to wrap up season 2 production by the summer of 2022.

The leading star of the series Christian Convery also made the production confirmation by posting a photo of him and his stunt double on Instagram.

'Sweet Tooth' was officially renewed for the second season after a stellar performance in its first month of streaming at Netflix. According to the Netflix data, the first season released on June 4 was watched by more than 60 million households in the first 28 days.

At the end of Season 1, Gus, along with several other hybrids, was captured by the Last Men. While he ultimately found other kids like him, there is no doubt that they will work hard to plan their escape so that they can return home. Meanwhile, Jepp, aka Big Man, and Amy finally meet after Amy rescues him, and Amy is ready to rescue the kids from General Abbott. Bear recounts her childhood memories, revealing that Pig Tail was her foster sister while also recalling when the Last Men kidnapped her family. She eventually receives a phone call and answers it, as the person on the other end of the line is revealed to be Birdie, who is hiding in an Arctic area with her research. Season 2 will most likely begin where the first season concluded.

Season 2 will see the return of Nonso Anosie as Jepperd/Big Man, Christian Convery as Gus, Stefania LaVie Owen as Bear/Becky, Amy Seimetz as Birdie, Adeel Akhtar as Dr. Singh, Aliza Vellani as Rani Singh, Dania Ramirez as Aimee, Neil Sandilands as General Abbot, and James Brolin as the narrator.

The series, based on DC characters, takes place 10 years after "The Great Crumble" wreaked devastation on the earth and resulted in the unusual emergence of hybrids – infants born part human, part animal. Many people dread and hunt hybrids since they don't know whether they are the cause or the result of the illness. After a decade of living safely in his distant forest home, a protected hybrid deer-boy named Gus meets a traveling solitary named Jepperd. They embark on an incredible adventure through what is left of America in search of answers—about Gus' origins, Jepperd's past, and the true meaning of home.

Jim Mickle and Beth Schwartz co-wrote the script, executive produced it, and are co-showrunners, with Mickle also directing. Robert Downey Jr., Susan Downey, and Amanda Burrell from Team Downey have also executive produced alongside Linda Moran and Evan Moore as producers. Team Downey is producing it in collaboration with Warner Bros. Television. Oanh Ly has joined as a co-executive producer for season 2.