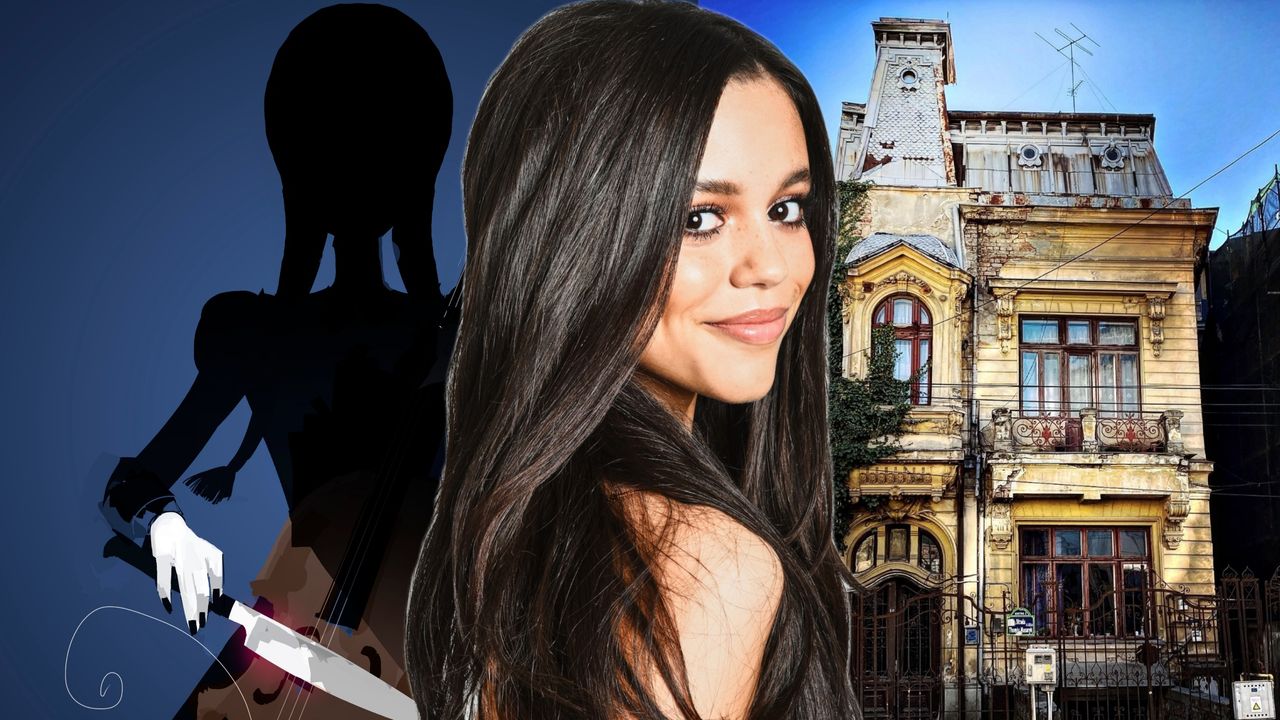 Netflix's live-action Addams Family series, 'Wednesday' has officially wrapped up filming today (March 30) in Bucharest, Romania. The series began production on September 13 and has taken more than seven months to finish.

Created by Al Gough and Miles Millar, the one-hour & eight-episode series will premiere later this year on Netflix. Production wrap was confirmed by Miles Millar. The show is currently in post-production and is expected to complete in July 2022.

Earlier this month, Christina Ricci, who played Wednesday in the iconic '90s franchise "The Addams Family," joined the series in an undisclosed role. However, it has been confirmed that she is not returning to play the character of Wednesday as Jenna Ortega is playing the titular role of Wednesday Addams. Also, Thora Birch appears on the show, but she exited for personal reasons before completing filming. She is playing AMARA NOVAK, Wednesday's dorm mother and the only "Normie" on staff at Nevermore Academy with a focus on all things botanical.

The coming-of-age series, written by Al Gough and Miles Millar and directed by Burton, is a supernaturally laced mystery that follows Wednesday Addams through her years at Nevermore Academy. That's where she tries to perfect her new psychic gift, stop a terrible killing spree terrorizing the local village, and solve the supernatural mystery that consumed her parents 25 years ago — all while navigating her new and highly complicated relationships at Nevermore.

Directed by Tim Burton, the cast of the series also includes Joy Sunday, Emma Myers, Hunter Doohan, Naomi J. Ogawa, Moosa Mostafa, Georgie Farmer, Jamie McShane, Percy Hynes White, Riki Lindhome, Luis Guzmán, and Catherine Zeta-Jones.

Luis Guzmán is Gomez Addams, and Catherine Zeta-Jones is Morticia Addams. You can find the character description of the rest of the cast below.

BIANCA BARCLAY, a popular student at Wednesday's school, Nevermore Academy, is played by JOY SUNDAY. Bianca comes from a long line of Sirens with a captivating ability to convince.

EMMA MYERS will play ENID SINCLAIR, Wednesday's bright and colorful Californian roommate at Nevermore Academy. Enid is a member of a San Francisco Werewolf pack.

TYLER GALPIN, a townie who befriends Wednesday, will be played by HUNTER DOOHAN. A townie who meets Wednesday Addams in a weird friendship. Tyler's relationship with his father, the local sheriff, is tense.

MOOSA MOSTAFA plays EUGENE OTINGER, an unorthodox Nevermore Academy student, who is also the president of the school's bee-keeping club.

GEORGIE FARMER is AJAX PETROPOLUS, a Gorgon student at Nevermore Academy. Awkward and shy, Ajax is afraid to look anyone in the eyes.

YOKO TANAKA, a Nevermore vampire "cool kid," is played by NAOMI J. OGAWA. One of the cool kids of Nevermore Academy and a vampire with Harajuku-inspired Goth flair.

XAVIER THORPE, a supernaturally artistic student, is played by PERCY HYNES WHITE. A gregarious and supernaturally artistic Nevermore Academy student who comes from a wealthy family thanks to his famous clairvoyant father.

JAMIE MCSHANE is SHERIFF DONOVAN GALPIN, Born and raised in Jericho, this Sheriff holds a grudge against Nevermore Academy and rivalry against a former student Gomez Addams.

RIKI LINDHOME plays DR. VALERIE KINBOTT, a local therapist in the peaceful town of Jericho who is particularly fond of her most recent patient, Wednesday Addams.

Burton executive produces with Gough and Millar, who will act as series showrunners. Wednesday is produced by MGM Television, which owns the underlying IP rights. The executive producers also include Andrew Mittman for 1.21 (The Addams Family, Alphas), Kevin Miserocchi (Tee and Charles Addams Foundation), Kayla Alpert (Code Black), Jonathan Glickman for Glickmania (Addams Family 2), and Gail Berman (The Addams Family).