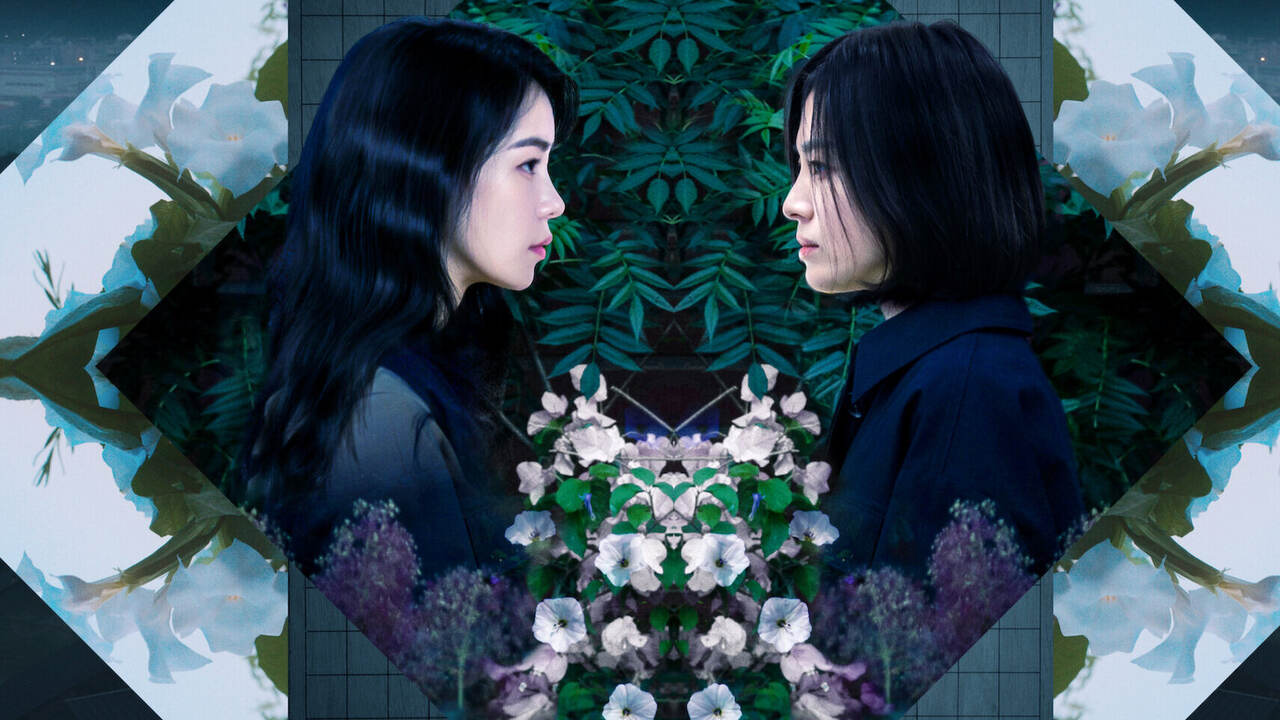 In my review of The Glory Part 1, I wrote, "The Glory derives considerable power from these two actors [Song Hye-kyo and Lim Ji-yeon], and it's a lot of fun watching them go head-to-head." I can reiterate the same compliment for the second part of this satisfying revenge-thriller Netflix show. Hye-kyo and Ji-yeon really feed off each other. It's delightful to see two different types of performances engaged in a battle. One of them is restrained (Hye-kyo), while the other swings wildly in various directions (Ji-yeon). It's awesome.

While looking at the faces of the characters, I noticed a difference between their smiles. For instance, Joo Yeo-jeong's (Lee Do-hyun) smile is cute and has a boyish charm. When Moon Dong-eun (Hye-kyo) smiles, it feels like it's raining on a barren land, whereas Park Yeon-jin (Ji-yeon) looks like a mischievous troublemaker with her snarky and twisted smile. The Glory is blessed to have such a wide array of actors who bring different shades to their performances. It's all very enjoyable.

Of course, The Glory doesn't only depend on its actors to do the heavy lifting. Its story is solid and engaging and is told with bravura and sensitivity. The title refers to the pleasures existing in Yeon-jin's life (a husband, a daughter, a well-paying job, a rich mother, and friends), and the series focuses on the disintegration of these acquisitions (Yeon-jin hasn't worked hard to achieve these things, but has easily got them through her wealth). It is, after all, about a victim (Dong-eun) taking revenge on the people who bullied her (Yeon-jin and her friends).

Like Part 1, The Glory Part 2 moves methodically, planting a twist here and an emotional moment there. It hits all the right notes at the right time, coming across as well-prepared as Dong-eun. An airport scene, a daughter's text message to her mother, and the moment Yeo-jeong hugs Dong-eun while she extends her arms to give him water are well-executed and effectively stir our emotions. A scene like the one where Yeo-jeong rescues Dong-eun by almost hitting someone with his car illustrates how the show packs in "aww" moments without relying on mushiness.

The Glory conveys that your present is defined by your past. Dong-eun has become a manipulator because she was bullied as a student. Yeon-jin continues to be - pardon my French - a bitch because she was never punished for her actions. The wounds on Dong-eun's arms visually represent this idea. The Glory also suggests that you cannot entirely depend on an inefficient system for justice. You can use it as a resource, but first, you must go out and do the hard work. That's why Dong-eun develops an intricate plan and hires other characters to help her in her quest. Ultimately, revenge is not only the best form of justice, but it also provides you with satisfaction. I love how The Glory doesn't preach moral lessons like "revenge is bad" or "it will leave you hollow." But it's not just the bad things that continue to haunt you, as even an act of kindness yields rewards later.

One can find two types of parents in the show. One goes through hell for their children, like Kang Hyeon-nam (Yeom Hye-ran), while others make their children's life a living hell, like Jung Mi-hee (Park Ji-ah). As a mother herself, Yeon-jin strives to maintain a perfect image in front of her daughter, Ha Ye-sol (Oh Ji-yul). Naturally, then, her most vulnerable moments come in her daughter's presence. When her little girl says she's not proud of her mother anymore, you recall that scene from the first part where Yeon-jin asked Ye-sol if anyone had burned her hand with a rod, and the latter mentions how an act like that is ruthless. In both cases, you notice fear and a sense of loss in Yeon-jin's eyes.

There are moments when Dong-eun's perfect plan threatens to break apart (Mi-hee's arrival is one example). But the character uses her brain and gets out of every complication. You want Dong-eun to win, and you want her to have a happy life. It doesn't matter if she achieves her goal through unlawful methods. One of the joys of watching The Glory is that it contains smart characters who almost always think and act (yes, even the bad guys). Another praiseworthy thing about it is that it efficiently uses its runtime and never gives the impression that the whole story could have been compressed to fewer episodes. The Glory is, well, glorious.

Final Score- [8.5/10]
Reviewed by - Vikas Yadav
Follow @vikasonorous on Twitter
Publisher at Midgard Times